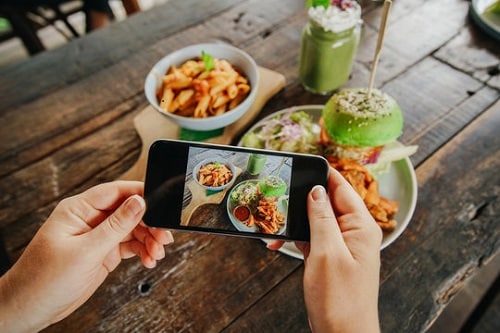 The COVID-19 epidemic wreaked havoc on the restaurant industry. 2020 has been dubbed "the most challenging year in the history of the restaurant business" by the National Restaurant Association. In the United States, more than 110,000 restaurants and bars closed last year, resulting in the loss of 2.5 million jobs in the restaurant industry.
On the other hand, the sharp drop in 2020 and 2021 is projected to be brief. Global foodservice sales are expected to grow 3.7 percent per year to $4.4 trillion by 2024, according to predictions from The Freedonia Group, a well-known market research firm and a subsidiary of MarketResearch.com.
Freedonia discovered a number of factors that will aid the restaurant industry's long-term success:
Continued use of advanced technology to enhance operations, customer experiences, and sales
The popularity of online meal delivery is rising, and delivery networks are spreading, including cloud kitchens (also known as ghost kitchens or virtual kitchens). In mature markets, higher-value sales are being driven by healthy and sustainable eating habits.
Strong investment in the global expansion of multinational chains
Incomes are growing in developing markets. Increasing the number of local restaurant patrons
A Burst of Digital Adoption and Tech Innovation
When a consequence of COVID, restaurants had to upgrade their analog systems as they transitioned to online, contactless ordering. The serious issues caused by the pandemic, as well as tough competition in the foodservice industry, will continue to push innovation and urge restaurants to rely more heavily on digital technology.
A common way to use technology is to use customized mobile apps to enable firms deliver personalized incentives and generate repeat business. Foodservice organizations are expected to invest in automated and robotic technology, such as self-service kiosks, cashier less technologies, and restaurant robots, in order to boost efficiency.
Burger King and McDonald's utilize a range of technologies, such as data analytics, geofencing, and mobile apps, to improve customer experiences, minimize labor costs, and boost upsells.
Ethical Considerations and Sustainability Remain Key
Restaurants may boost revenue in a number of ways, including via the use of technology. Another typical strategy is to provide higher-quality menu items and food that is ethically produced.
Consumers, especially in mature markets, are increasingly looking for foodservice solutions that are ecologically friendly and align with their healthy eating habits. The rising impact of generation Z and millennial clients is expected to boost the importance of corporate social responsibility and sustainability.
As a result, a growing number of companies are emphasizing:
Menu items that are both nutritious and high-quality
Ketogenic, vegan, and vegetarian diets are all options.
Non-GMO and plant-based ingredients that are sustainably sourced and verified
Waste reduction via environmentally friendly business practices
This trend can be observed on Chipotle, Panera Bread, and Starbucks menus, which place a premium on high-quality ingredients sourced ethically, such as cage-free, pasture-raised, and antibiotic-free animals. In its branding, Subway's "Eat Fresh" catchphrase also stresses health and well-being.
Where can I learn more?
Do you want to know what the restaurant industry will be like in 2020, 2021, and beyond? Read The Freedonia Group's Global Foodservice with COVID-19 Market Impact Analysis, which includes full-service, quick-service, and fast-casual restaurants, as well as other eating and drinking establishments (such as bakeries, bars/pubs, coffee shops, and sandwich shops and cafes) and other foodservice establishments (such as airline foodservice, catering services, and hotel foodservice).
If you're looking for a study with a different scope or focus area, go through MarketResearch.com's vast collection of restaurants market research from reputable research groups.