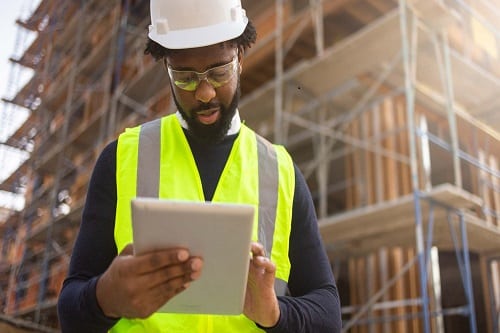 The construction industry in the United States is predicted to grow in the future, despite a challenging year in 2020.
Construction expenditures in the United States are expected to rise 4.8 percent in 2021, according to Freedonia Focus Reports, a leading market research organization and subsidiary of MarketResearch.com.
The building sector is influenced by a growing number of families, increasing disposable incomes, and greater industry and government investment. However, the high cost of new construction, which in many urban areas involves pricey labor, materials, and site costs, may impede faster growth.
The study provides an overview of the construction industry in the United States, as well as a list of major construction industry trends to keep an eye on in 2021 and beyond.
Residential Building Construction Booms
Residential building development, the largest U.S. construction industry sector, picked up in 2020 as the COVID-19 outbreak raised demand for homes in regions distant from crowded cities and homebound workers decided to participate in home improvement projects. Spending on both residential building improvements and new dwellings increased in 2020.
Because of the pandemic's ongoing effects, such as the migration of city dwellers to the suburbs and the growing desire for extra home office space, demand for single-unit housing building is expected to do particularly well in 2021.
Due to a scarcity of existing houses, many families are electing to purchase a new home. However, increasing sales of existing homes would also stimulate market growth, since home remodeling projects are often initiated when new owners take possession of a property.
Lumber prices have risen due to a variety of factors linked to the pandemic, including increasing demand for house construction, record low lending rates, sawmill closures, and other supply concerns. The cost of building a new home has risen by tens of thousands of dollars due to rising wood prices. As a result, many potential buyers have been priced out of the market.
Although the price of wood on the futures market has declined since its peak in May 2021, retail prices have remained relatively high, and home builders are taking advantage of lower lumber costs to boost profits, keeping new home prices high.
"Supply and demand may take some time to balance, and prices to relax," according to Freedonia.
Rebound in Commercial Building Construction
While residential construction spending remained strong in 2020, commercial construction investment fell as a result of the outbreak, as companies postponed or cancelled many projects. During this period, restaurants and hotels in particular saw a reduction in revenue, and many industrial enterprises shuttered or had substantial supply chain disruptions, making them reluctant to expand.
However, a revival in commercial building construction is projected in 2021. As demand for goods and services develops, more businesses and government agencies are expected to engage in renovations and new construction.
Where can I learn more?
Additional construction industry information and analysis may be found in Construction: United States, which has a user-friendly design with clear language and good data visualizations. This research is not only simple to read, but it is also founded on sound methodology and offers a nuanced perspective that only experienced analysts can deliver.
Go to The Freedonia Group's building and construction products page and go through the industry studies if you want to learn more about a specific market, such as cement, ceilings, or wood.