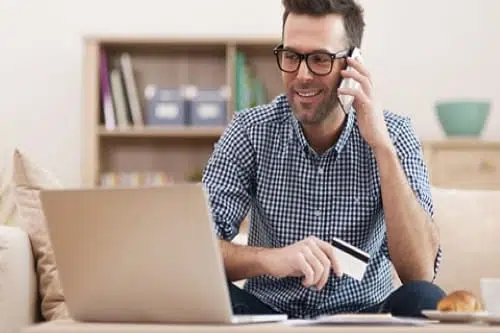 You've probably gotten your small company finances down to a science as a small business owner. You know precisely how to generate an invoice and send it out as soon as a task is completed. Regardless matter how well-organized you are, a few of your clients will undoubtedly fail to pay their bills on time. When that time arrives, you'll undoubtedly be wondering how to send a professional payment reminder.
If a customer fails to pay you on time, you may be inclined to ignore the problem in order to avoid conflict. On the other hand, you may feel compelled to be harsh when sending that late payment reminder email.
So, how can you achieve that delicate balance? What's the most effective approach to send a courteous payment reminder email that's tough enough to earn you the money you deserve for your hard work? (Not to mention for tax reasons, because writing off outstanding bills isn't always feasible.)
We remove the guesswork from the often unpleasant but necessary job of seeking late payments from delinquent clients. These five professional payment reminder email templates will make you feel in control of your late payments—even if you need to escalate to red-alert status—and, ideally, persuade you to pay your amount due.
We'll also show you a couple additional late payment options if sending late payment reminder emails still makes you grimace. Consider invoice finance if late payments are affecting your company's cash flow and you need a quick fix.
Reminder for the First Payment One week before the deadline, send an email
Email subject: Invoice #10237 follow-up
Message:
Hello, John Doe.
I hope you are doing well. Just a friendly reminder that payment on invoice #10237, which we sent out on March 25th, is due next week.
I understand you're busy, but I'd appreciate it if you could check through the invoice when you get a chance. If you have any questions, please contact me.
Thank you very much!Jane Doe
Why does this payment reminder work?
Your initial payment reminder should be brief, pleasant, and helpful. There's no need to annoy your client with excessive details, and you don't have to ask for payment right immediately since the bill isn't due yet. The client should understand from this email that you monitor your bills on a regular basis and will contact them if they don't submit their bill on time.
Payment Reminder No. 2 Email subject: On the Due Date for Payment Email body: Today is the due date for invoice #10237.
Subject of email: Invoice #10237 is late by one week.
Message:
Hello, John Doe.
According to our records, we have not yet received payment of $5,400 for Invoice #10237, which is one week past due. I'd appreciate it if you could take a look at this on your end.
Please ignore this message if the money has already been received. Please let me know if you've misplaced this invoice, and I'll gladly give you another one.
Thanks,
Jane Doe
Why does this payment reminder work?
Because this is the first email informing the recipient that the invoice is over due, you'll want to use a firmer tone. For a better reminder of what the client owes and when they owing it, provide information regarding the invoice such as the invoice number, amount due, and payback period. Also, provide a copy of the invoice in case it is misplaced or inadvertently erased.
Payment Reminder No. 4 Email subject: Two Weeks After Late Payment Is Due Invoice #10237 is late by two weeks.
Message:
Hello, John Doe.
I wrote to you many times to remind you of the $5,400 outstanding balance on invoice #10237. Payment was due two weeks ago, as a reminder.
Please let me know if you have any questions about this payment. In case the original is lost or destroyed, I've also included a copy of the invoice to this email.
Could you please respond to this mail and confirm that you have received it? Thank you very much.
Regards,Jane Doe
Why does this payment work?
Now it's time to be a little more direct. You should ask for payment in this email, and you should also ask the customer to confirm that they got it. They'll have one less reason to disregard your email this way.
Last but not least, a payment reminder Email subject: Invoice #10237 from 3/25 is beyond due—please submit payment ASAP
Email subject: Invoice #10237 from 3/25 is past due—please send payment ASAP
Message:
Hello, John Doe.
This is another reminder that the $5,400 due on invoice #10237 has yet to be received. Please be advised that if your payment is received more than 30 days beyond its due date, I may charge you extra interest in accordance with my conditions.
If you have any concerns about this payment, please contact us again. Otherwise, please arrange for prompt payment of this invoice.
Warm regards,
Jane Doe
Why this payment reminder is effective
You have the right to adopt a more aggressive approach to recovering your reimbursement if a month has passed and numerous efforts to contact the customer have been rejected. But don't take it too seriously. Making derogatory remarks about a client tarnishes your professionalism.
What Happens If Payment Request Emails for Past Due Payments Fail?
If you haven't heard from your customer after a month, it's time to come out from behind the email and contact them personally. To begin with, it's conceivable that your client's email address has changed, or that you were given with an erroneous email address by mistake. If you're dealing with a bigger organization, you may be sending invoice requests to the incorrect individual or department.
In any case, it's always more beneficial to talk with your customer face to face than than sending an email. You'll be able to offer them a strong but kind reminder that they must pay up, as well as hear their side of the story personally.
How Can Late Payments Be Avoided in the First Place?
Even with these payment reminder email templates at your disposal, you may still feel uneasy about pursuing your clients for their money. As a result, the simplest approach to minimize such pain is to eliminate the potential of late payments altogether.
Implement these invoicing suggestions right now to prevent late payments later on.
*If you're worried about late payments, politely inform your customer of your payback conditions before or shortly after signing on for a task. That way, you won't have to rely on your client reading your repayment conditions properly when they get their first invoice.
*Make sure you know how much time you have: On their invoices, many company owners put "due upon receipt" as their payment conditions. But that's a bit ambiguous, and it allows too much opportunity for misinterpretation by your consumers. Rather, explicitly state your payback timeline in days, such as "due 30 days following receipt."
*Interest is charged on late payments: Your customers may be held financially responsible for paying you late, just as you can be held financially responsible for late company credit card payments. Directly on your invoice, state the conditions of your interest charges. If you're unsure how much to charge for late payments, start by reading up on the best practices for adding financing charges on invoices.
If you submit your invoice to your client as soon as you finish a work, you may prevent late payments. Customers are more likely to pay you on time if your products or services are still fresh in their minds.
Another suggestion is to offer your clients early payment discounts. Offer a modest discount to consumers who pay early, such as 1% off. This may not seem to be much, but it may be exactly what you need to encourage your clients to pay you on time.
Final Thoughts
It may be difficult to maintain your composure when your invoice payment is past late. After all, "doing business" entails more than just getting the job done. It also entails getting prompt remuneration for your efforts. So, if you don't get that recompense, you have every right to be zealous in your pursuit of it.
But keep in mind that late payments are almost never a personal insult. The majority of the time, overdue clients were just too busy, preoccupied, or dealing with an overloaded email inbox to remember or lose track of your invoice.
So, whether you're sending an early reminder about a looming payment deadline or checking in on the progress of a weeks-late invoice payment, keep in mind that you and your client are both people. Humans, too, make errors! Maintain that mindset even if you need to be more assertive in pursuing your pay.
If you follow the email sequence and suggestions above, you'll see a reduction in the number of past-due invoices. But you'll also guarantee that you're building and maintaining trust with your customer, which is just as essential in operating a successful small company in the long term.