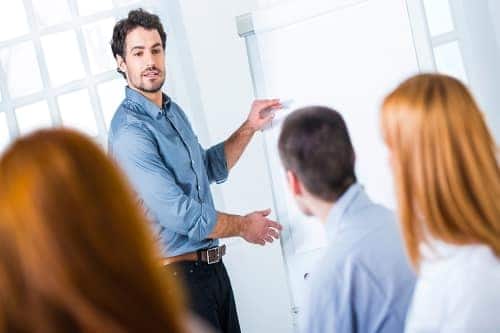 With so many things to accomplish when starting a company, it's easy to persuade yourself that completing the absolute minimum for a business plan is sufficient.
You could always simply put your own information into one of the many available business-plan templates and go with it.
After all, you only need it to obtain financing, and after that, you won't think about it again.
Right?
You could do that, but your business plan should be a live document that you consult on a regular basis to ensure that your performance and development remain on course.
Regularly updating and returning to your strategy may help you make better decisions and keep your attention on track. As the pressures of expansion, customers, employees, and investors threaten to obscure your company's vision, this is essential.
A generic business plan template with your information thrown in won't wow anybody, and it won't excite you on a regular basis.
Hopefully, I've persuaded you that the strategy is critical — but it's also critical that it isn't tedious.
If you use a generic, flavorless business strategy, you're making your pitches much more difficult. However, I can tell you from personal experience that having an excess of time to come up with innovative ideas for your business plan is the last thing on your mind when you're beginning your own company.
You won't have to reinvent the wheel, so don't be concerned.
Consider how one of these incredibly imaginative business plan templates for your new company concept might help you get over the first significant barrier with investors: catching their attention in a big manner.
PowerPoint Infographic on a Business Plan
In an interesting and highly visual infographic, present your market analysis, chronology, data, and more. This plan's license costs $16 and provides you with hundreds of customizable slides to select from.
One-Page Lean Canvas Business Plan
"All of your assumptions and models will be in one location," Lean Canvas claims.
They point out that although a canvas may be created in 20 minutes, a complete business strategy can take up to 20 days.
PowerPoint Template for StartupX
Because of the insane changes you may make, this one sticks out in a sea of PPT business plan templates to me.
Use Analytics to Astound Business Planning
Emaze is unusual in that it is more than just a template; it is a full-featured presentation production tool with a large number of templates, as well as collaboration and statistics.
It's not free — the premium edition costs $19 per month as of this writing — but the collaborative aspect alone makes it a fantastic tool for small groups trying to put together a strategy.
Pitch for a Startup
This business plan example in PPT format has a distinctive tear-away design that is both eye-catching and unusual.
A simple, eye-catching design like this grabs their attention while keeping it focused on your fantastic product and fresh company concept.
PlanCruncher is number six on the list.
PlanCruncher guides you through a series of basic questions, using just a tweet-sized paragraph to elaborate on your answers (140 characters).
LivePlan is number seven.
Have you noticed that less is more when it comes to a company planning these days?
LivePlan is another simple-to-use application that takes your data and turns it into a one-page, infographic-style business plan.
Related link