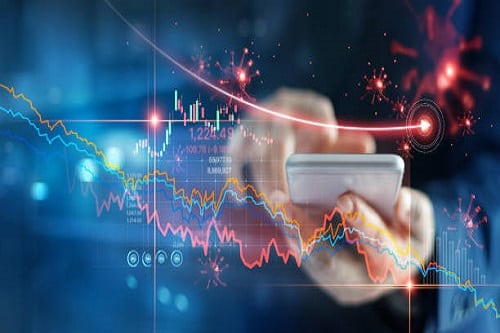 The COVID-19 Economic Impact Tracker, developed by the Freedonia Group and based on data from industry experts and economists, reveals some interesting insights regarding the coronavirus's impact on a wide variety of businesses and markets.
Here are a handful of the most recent highlights.
Pandemic Heightens the Appeal of Automation
Prior to COVID-19, automation in the meat processing industry was often seen as inefficient and inaccurate; but, due to recurrent virus outbreaks, safety concerns, and labor shortages, robots may become a more preferred option.
As industrial technologies have advanced, robotics equipment has become less costly and more competent. Companies such as Tyson Foods and Cargill have invested heavily in automation technology, and other companies in other industries may follow suit in order to save money.
An Increasing Number of Homeowners Are Taking on Home Improvement Projects
How do you occupy the time while you're stuck at home? During the COVID-19 outbreak, an increasing number of individuals attempted to make changes to their houses. In the second quarter of 2020, the number of homeowners working on a remodeling project almost doubled, from 19 percent to 36 percent.
Food & Beverage Companies Adjust Their Products to Fit Smaller Gatherings
Many people are avoiding large, indoor events, such as Christmas and birthday parties, because of the disease. Retailers are also making changes to their inventory to suit smaller groups. Costco half sheet cakes have been replaced by smaller 10″ cakes. Farmers are offering smaller turkeys, while shops are developing smaller seafood and snack platters.
Work-from-Home Ripples Throughout the Economy
Companies are rethinking the importance of facetime for their employees. However, if a substantial number of individuals choose to work from home full-time, the economic repercussions might be enormous.
Commercial real estate and office park restaurants will suffer in the long run. In addition, more people will set up home offices and invest in high-end office furnishings. Consumers will also put less wear and tear on their cars and may opt out of purchasing a second vehicle altogether, which will have an impact on the auto industry.
The Impact of Movie Theater Closures on a Variety of Industries
Movie theater closures have an impact on more than just the entertainment industry. Drink and snack sales, such as popcorn and candy, are also projected to fall. Packaging firms, especially those that produce cups and lids, would also lose a large source of revenue.
Office Breakrooms Get a Makeover
Breakrooms in the community will be upgraded to meet the new COVID-19 hygiene standards. This might lead to a rise in the use of touchless coffee machines, single-serve beverages and snacks, and coffee delivery subscriptions for remote workers.
The Battle for Same-Day Delivery Intensifies
Amazon and Walmart have fought for supremacy in same-day delivery, but as the importance of online shopping rises, new companies are entering the fight.
Bed Bath & Beyond is increasingly offering same-day shipment. Target's Shipt now delivers orders for Costco, CVS, and Kroger, while Instacart, an online grocery delivery service, has seen a surge in order volume.
Where can I learn more?
Do you want to learn more? See The Freedonia Group's COVID-19 Economic Impact Tracker for further information and updates.