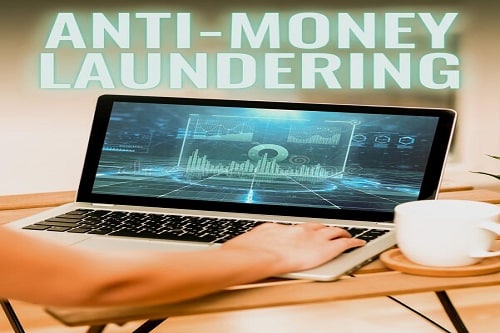 Fast-paced advancements in the financial services and technology sectors help to encourage easy and rapid money transfers throughout the world, but they have also exposed financial institutions to the risk of money laundering, which is becoming a more serious and urgent concern.
The rise in terrorist financing has raised the need for anti-money laundering laws in the financial services industry, compelling businesses to change their compliance procedures in order to stay compliant and avoid fines and sanctions.
The global anti-money laundering (AML) software industry was valued $1.86 billion in 2019, according to BIS Research's market intelligence research. The market is expected to grow at a CAGR of 14.12 percent during the forecast period of 2020-2025.
The growth of the global AML software sector has been fueled by regulatory compliance requirements from international regulatory agencies, as well as an increase in the volume of wired transactions.
Key Factors Influencing the Market
The anti-money laundering software market research study looks at the industry's drivers, limitations, and important opportunities, as well as a variety of other factors that have a positive or negative impact on the market's overall growth.
Among the primary drivers are the rising need for automated transaction monitoring systems, the financial industry's expanding usage of cloud services, the use of network analytics to speed up fraud detection efforts, and worldwide regulatory compliance requirements.
Increasing transaction volumes, broad use of cloud services, and the use of network analytics for fraud detection are all expected to have a substantial impact throughout the forecast period.
During the previous decade, the number of non-cash payments has increased considerably. As the volume of transactions rises, financial institutions are employing such technology to simplify complicated procedures and automate repetitive tasks. Anti-money laundering software in financial institutions has progressed as a result of this.
Furthermore, manually monitoring transactions takes a long time. Because of the risk of human error and other inefficiencies associated with manual monitoring, implementing automated transaction monitoring systems in AML software is a more convenient and efficient method than manual monitoring. Furthermore, automated transaction monitoring systems are much more effective since they provide more consistent and fast results.
Furthermore, as cloud technology and services have evolved and matured over time, their capabilities and industrial reach have expanded as well. The banking sector is also using cloud services to increase the flexibility of its agile business model in order to respond to changing customer demands. Cloud technology might be used by the banking sector to automatically assemble or combine resources to meet business goals.
Furthermore, the growing need for big data analytics, as well as the many new sources of data for analytics, has fueled a surge in financial institutions' desire to use it for a range of objectives. In a range of sectors, including telecommunications, financial institutions, and government organizations, artificial intelligence and network analytics technologies have proved to help in the investigation and detection of fraud.
Fraud and cyber-attacks have increased as transaction volumes and technical breakthroughs have increased, notably in the telecommunications industry. Because of their dependence on automation, IP networks, and wireless networks, communication service providers (CSPs) are vulnerable to such fraudulent activities. As a consequence, fraud detection algorithms let service providers analyze consumption, location-specific data, and client account data in real time.
Furthermore, a number of roadblocks stand in the way of the market's progress. One of them is the expensive cost of AML software, as well as the difficulty of integrating AML software into existing systems and the risk of security breaches and cybersecurity threats.
Nonetheless, some possibilities are expected to increase the need for AML software. These possibilities include artificial intelligence and machine learning in AML, AML software in the cryptocurrency business, emerging economies adopting AML solutions, robotic process automation in AML, and KYC processes.
Market Segmentation
The global anti-money laundering software market is segmented based on deployment method, software type, end user, and region.
The deployment mode segment is further divided into on-premises and cloud-based services. The on-premises deployment technique accounted for the largest share of the global AML software market in 2019. This is due to the fact that on-premises implementation provides a better level of client data security than cloud deployment. Cloud adoption, on the other hand, is expected to grow at the quickest rate throughout the forecast period.
Different kinds of software on the market include transaction monitoring software, currency transaction reporting software, customer identity management software (CIM), compliance management software, sanction screening software, and case management software. In 2019, the global AML software market ranked first and second, respectively, for customer identity management software, compliance management software, currency transaction reporting software, sanction screening software, and case management software.
Anti-money laundering software is used by industries such as information technology and telecommunications, healthcare, transportation and logistics, BFSI, military and government, retail, and energy and utilities. In 2019, the banking, financial services, and insurance (BFSI) end user had the highest market penetration, followed by IT and telecommunications, and retail end users in the AML software industry. The BFSI category is expected to maintain its dominance in 2025, thanks to key corporations developing next-generation fraud management platforms and AML solutions for the BFSI industry.
Finally, the market is divided by geography, with major regions having the most technological density. These regions include North America, Europe, Asia-Pacific, the Middle East and Africa, and Latin America. North America dominated in terms of market share % in 2019. The Asia-Pacific area, on the other hand, is expected to grow at the fastest CAGR between 2020 and 2025. The growing number of transactions, regulatory compliances, and stringent laws in the AML industry are all driving the AML software market in Asia-Pacific.
Major Players Operating in the Market
ALM software companies include the following:
Accuity Inc.
ACI Worldwide, Inc.
Fidelity National Information Services
AML Partners
BAE Systems
Kount
CaseWare RCM Inc.
Experian PLC
Feedzai
FICO
Fiserv, Inc.
Featurespace
Global Radar
Infrasoft Technologies Ltd.
Accertify
Lexis Nexis
NICE Actimize
Cybersource
Oracle Corporation
SAS Institute Inc.
Token of Trust LLC.
Targens GmbH
Temenos
4xLabs Pte Ltd.
Global Anti-Money Laundering Software Market
For more information, download a sample of BIS Research's industry report, which provides critical market insights. This comprehensive analysis was built using data from a number of primary and secondary sources, as well as analytical tools to develop forecast and prediction models.
Information from the publisher: BIS Research is a market intelligence, research, and consulting organization specialized in disruptive technology developments. The company's personnel consists of industry veterans, experts, and analysts from consulting, investment banking, government, and academia.