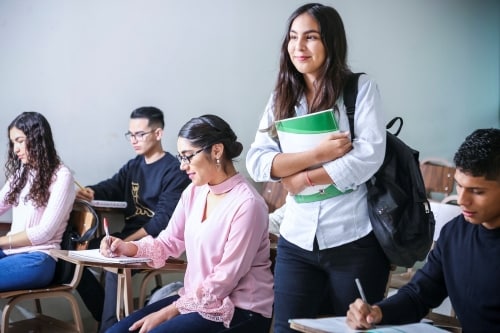 Table of contents
Abstract
Today's youth are unhappy in a loveless culture, and the question, "What is the point?" Thus begin a future of inhumane treatment in all of its kinds. They take it out on themselves without even recognizing it, resulting in near-epidemic social issues.
As a society, we are utterly failing our young people. In terms of comprehending the big picture and identifying methods to support change in our youth, the situation with at-risk teenagers is currently murky. An overcrowded legal system, educational institutions, and social assistance systems further deprive our children of their rights. This isn't only a problem in cities; it's also becoming a bigger concern in rural areas.
State and federal authorities, as well as educators around the nation, are in desperate need of our assistance. We need a program that marshals current resources and mobilizes public support for a new approach to empowering disenfranchised youth caught in cycles of rebellion and rejection.
According to our experience and research, Christian education can provide academic learning and a strong sense of Christian value, while smaller and more personal classes provide control and inspiration. Finally, holistic education that includes spiritual, community, and family can identify and change a youth's life.
The ASGHSMO is gathered. Christian School is a learning community that helps each student achieve their objectives via a complete system approach to education, a Christian curriculum, community participation, and family involvement. Our programs are designed to meet the emotional and intellectual needs of each student, enabling them to grow and learn while understanding the value of their education.
This business plan lays out a high-level framework and action plan for taking initiative, all of which are based on tried-and-true practices. Computer education will be available to students and the general public. Our computer facility also allows students to create web-based businesses. The assemblage of the ASGHSMO Christian School is forward-thinking and relevant to our kids, with an environment and leadership team that promotes transformational learning that will really empower our communities' future leaders.
Table of Contents
Situational Analysis Highlights
According to a recent report by the Florida Center for Investigative Report, FCIR, "Florida's student population has been poorer every year since the market fell in 2008." The economic downturn is causing havoc on Florida's public schools. Because of the widespread increase in poverty rates, homeless students, and jobless parents, many young people have lost faith in our labor and educational systems." The graduation rate in Florida has also been affected by these factors. According to a Tampa Tribune story from April 2014, "Florida has the lowest graduation rate in the US." Despite the fact that the national high school graduation rate is 82 percent or higher, Florida has a graduation rate of 76.5 percent, and Polk County has a graduation rate of 68.5 percent.
The situation is far more difficult in rural areas. Rural schools suffer as a result of their inability to deliver as many college-level courses as larger urban institutions, according to experts. A high school's rating is influenced by low involvement."
The ASGHSMO Christian School's Assembly is a forceful reaction to the present crises confronting our educational institutions. Christian education, community participation, and family involvement are all part of the mix. This concept combines the relevance of education as emotional trauma healing since an emotionally wounded kid cannot learn well.
Our whole lives seem to be based on cultural genocide and environmental destruction for the purpose of fossil fuels, fast food, and corporate profits, according to socioeconomic system analysis. This behavior has a big impact on our kids since they don't see any 'common sense in how we survive. The old equations no longer work, and the students are bored and lifeless in the classroom. Internalize their wrath and act out in unprecedented violence on themselves and others when they are emotionally and intellectually disenfranchised. So, what are our options? By ensuring that each child has the tools necessary to succeed.
Business and Product Synopsis
ASGHSMO Assembly Christian School is a one-of-a-kind program that gives students the tools they need to excel in new environments and get valuable professional experience, leading to increased personal worth and self-esteem. This technique relies heavily on individual nurture. The regulated setting provided youngsters some freedom while yet teaching them how to make smart life choices.
ASGHSMO Assembly Christian School's vision is to provide a holistic education based on God's Word that recognizes and addresses each student's changing developmental and personal needs in a caring and nurturing Christian environment, resulting in productive men and women who will lead the next generation.
Holistic education focuses on the intellectual, emotional, social, physical, artistic, creative, and spiritual potential of each person. Our program is unique in that it emphasizes the student's whole growth. A student who is surrounded by caring educators engages with other students, volunteers in the community follows a Bible-based curriculum and utilizes cutting-edge technology. Our collaborative alliances and partnerships help to build bridges between the community, the school, and the family. Collaboration to make a difference and have a global influence.
Our major responsibility, we believe, is to prepare students to face the challenges of a rapidly changing world. With the support of a holistic technique in a Christian-based setting, students may observe and understand the many situations that form and bring meaning to life. Systems thinking best practices include exposing students to a broad view of life, the evolving global society, and their interconnection. Students must engage in the research and design of their educational process in order to take ownership of their learning, and the environment and people will encourage the development of emotional and multiple intelligences, enabling each student to attain his or her maximum potential. A collaborative approach to problem-solving helps to build critical interpersonal skills. Emerging technologies and their integration into our curriculum provide students with real-life experiences that help them prepare for life beyond high school.
Imagine a holistic strategy to motivate and challenge today's youngsters… one that is aware of the issues and rapidly focuses on innovative solutions that empower balanced choices.
Concerned adults now have the capacity to empower our children. Our world is dealing with major difficulties as we build our future civilization. The key areas of concern are education, commerce, our workforce, and a thorough inquiry into why we continue to live in fear, captivity, and ignorance.
Related link