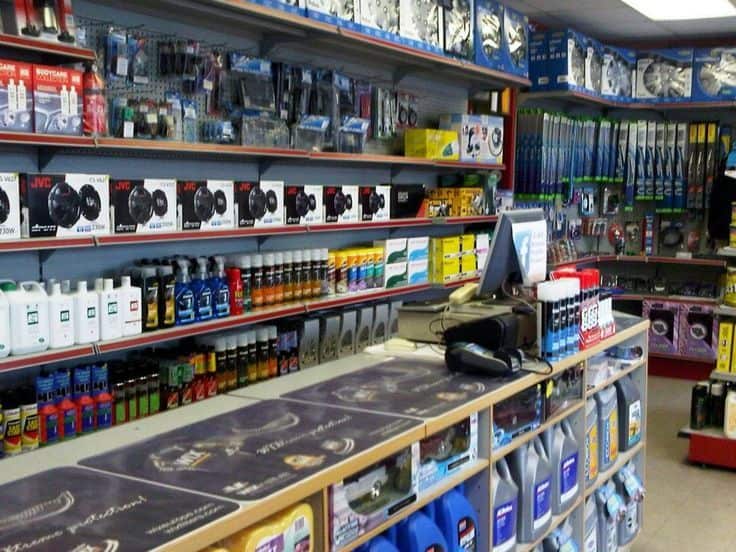 In order to write a Auto Parts Store Business Plan you need to start with executive summary. In order to write an executive summary for a Auto Parts Store Business Plan you need to mention- what your business is about and what you'll sell. Explain how you'll get people to buy it. The executive summary should be written at the end. Then you should write a Business Description mentioning goals, objectives, mission and vision. Some of the major sections or components of a Auto Parts Store Business Plan involves Fund Usage Plan, Marketing Plan, Industry Analysis, Organizational Overview, Operational Overview and Financials.
This article will provide you a step by step process to write your Business Plan. Get a free Auto Parts Store Business Plan at the end!
Executive Summary
Overview: Sheldon Cooper will be the owner and operator of Best Rev. Sheldon earned his bachelor's degree in mechanical engineering two years ago and went on to work for a well-known automobile manufacturer as an engineer. He did, however, leave his job six months ago to pursue his lifelong dream of opening his own car parts and servicing shop.
Sheldon Cooper's Best Rev will be a Manhattan auto parts store. The company's main goal will be to make vehicle owners' lives easier by providing them with high-quality spare parts for their vehicles. For the convenience of its consumers, the company will provide a wide range of services and products. He noticed that although Manhattan has a lot of traffic, there are no auto shops or parts businesses in the region or within a 15-mile radius. He recognized an opportunity to serve the automobile owners of Manhattan and the surrounding areas here. Best Rev is the outcome, an auto parts business that specializes in car maintenance and repair, as well as the distribution of spare components.
Mission: Our Company's objective is to provide a diverse choice of high-quality commercial vehicle replacement parts and accessories in our region.
Vision: Best Rev aspires to be a leading provider of affordable automobile parts. We are dedicated to assisting new businesses with limited expertise in developing or launching new items in a foreign market by avoiding common errors.
Industry Overview: The global automobile sector predicted to increase steadily over the next few years. According to Grand View Research, the worldwide light duty vehicle market was valued at over $520 billion in 2018 and predicted to increase at an annual rate of 8.5 percent from 2019 to 2025. According to Statista, China is the world's largest consumer of auto components, followed by the United States, Japan, and Germany. North America and Europe's mature economies will undoubtedly develop, although at a considerably slower rate than emerging markets.
In 2020, the Asia Pacific region will be a key market for car parts manufacture. In the projection future, the area expected to become a key global market, with a strong development rate. Car sales in the region are predicted to increase because of new technology applications in the sector of manufacturing automotive parts. An increase in the production and sales of vehicles and passenger automobiles, as well as the digitalization of distribution systems for automotive components, are driving the regional market.
Financial Overview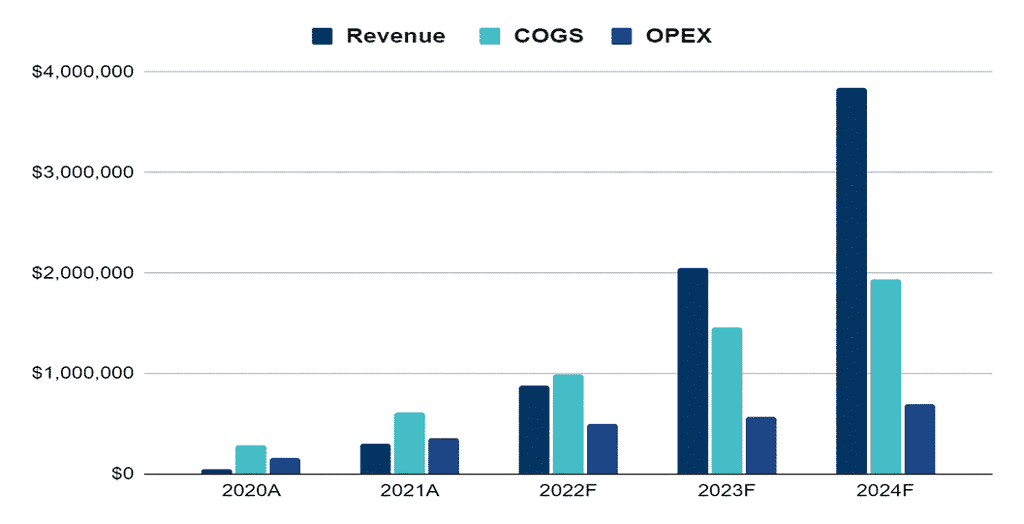 Financial Highlights
| | | | | | |
| --- | --- | --- | --- | --- | --- |
| Liquidity | 2020A | 2021A | 2022F | 2023F | 2024F |
| Current ratio | 6 | 12 | 23 | 32 | 42 |
| Quick ratio | 6 | 11 | 22 | 31 | 40 |
| DSO | 8 | 8 | 8 | 8 | 8 |
| Solvency | | | | | |
| Interest coverage ratio | | | 8.2 | 11.1 | 14.2 |
| Debt to asset ratio | 0.01 | 0.01 | 0.2 | 0.18 | 0.16 |
| Profitability | | | | | |
| Gross profit margin | 51% | 51% | 53% | 53% | 53% |
| EBITDA margin | 12% | 14% | 21% | 22% | 22% |
| Return on asset | 5% | 6% | 13% | 14% | 14% |
| Return on equity | 5% | 6% | 16% | 17% | 17% |
Use of Funds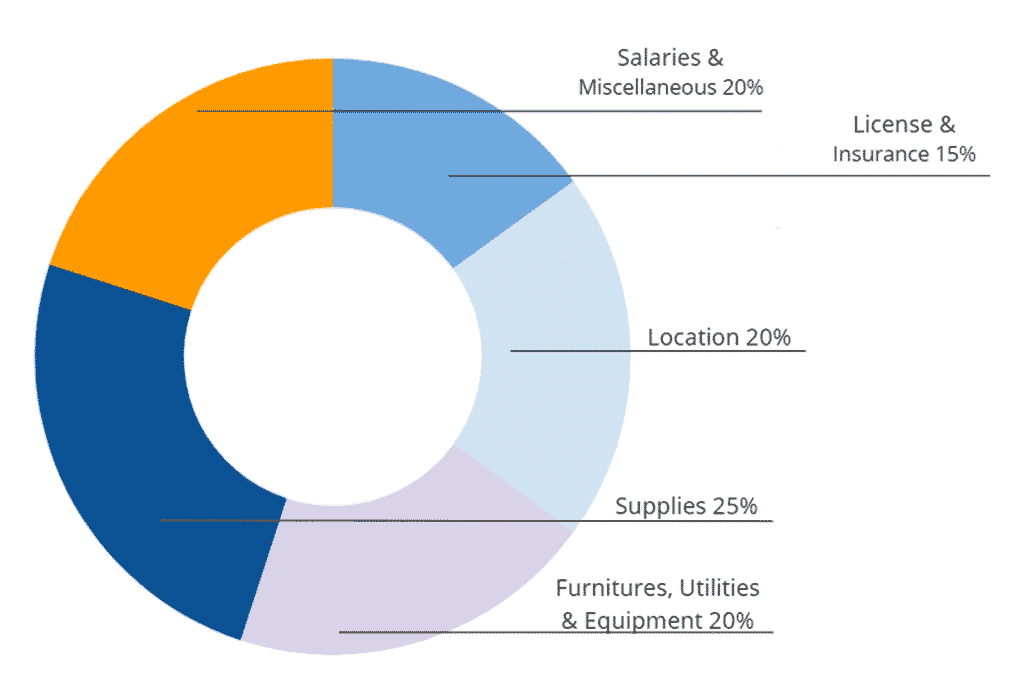 Industry Analysis
The COVID-19 pandemic is still transforming the growth of numerous industries, but the outbreak's immediate impact varies. While some industries may experience a decline in demand, many others will stay unaffected and exhibit strong development prospects. The automobile aftermarket e-retailing market will be unaffected by COVID-19. In comparison to the market growth in 2019, market growth in 2020 expected to be higher.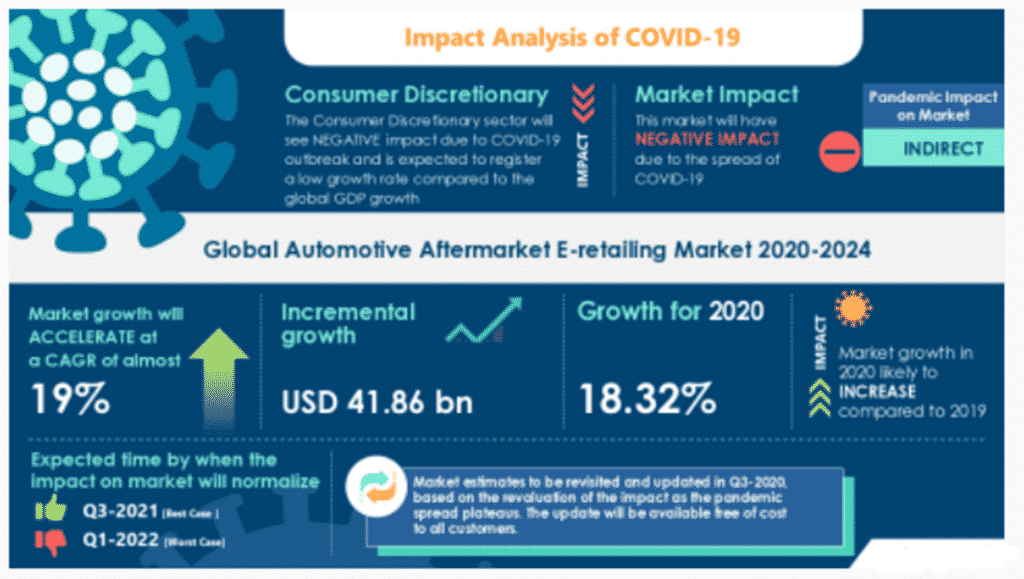 While working on the industry analysis section of the Auto Parts Store business plan make sure that you add significant number of stats to support your claims and use proper referencing so that your lender can validate the data.
The market is fragmented, and it will continue to fragment during the projected period. Alibaba Group Holding Ltd., Amazon.com Inc., AutoZone Inc., BuyAutoParts.com, eBay Inc., Genuine Parts Co., Icahn Automotive Group LLC, Parts Multiverse, and U.S. Auto Parts are among the companies involved. Some of the key market participants include Auto Parts Network Inc. and Auto Parts Network Inc. The convenience of buying automobiles online will provide enormous growth potential. This automotive aftermarket e-retailing market prediction study includes a complete analysis of the main market vendors in order to help players strengthen their market footing. The report also provides information on the competitive environment and insights into the various product offerings supplied by various organizations to industry leaders.
Marketing Plan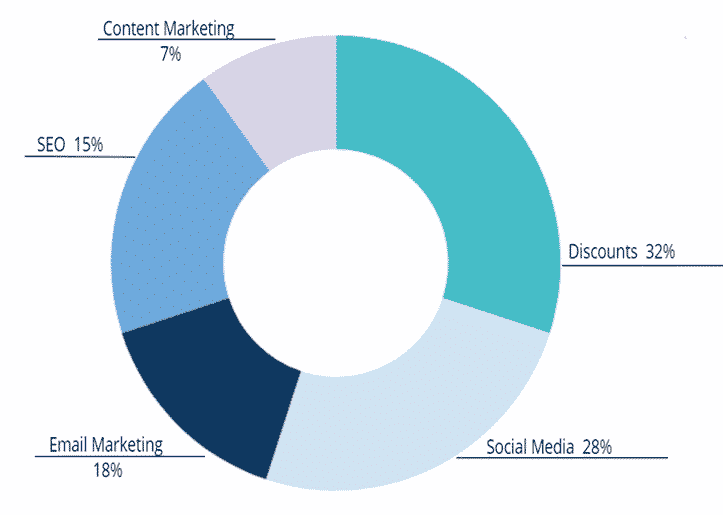 Discounts: Best Rev will give discounts to our customer to show our appreciation for your contribution to our success.
Social Media: Following the trend of clients surfing the Internet every second, online advertising has become a commonplace tool utilized by all businesses. Facebook, Instagram, and other social media platforms will be used to promote Best Rev.
Email Marketing: We use email as a tool for sending commercial communications and generating sales. To develop long-term connections and promote long-term revenue, we will send cart abandonment emails or execute repeated email nurturing campaigns.
SEO: To increase awareness to the customers we will use search engine optimization for boosting our company to attract more customer by searching auto parts.
Content Marketing: We will share relevant articles, videos and blogs to retain audiences and to know more about our products.
Organizational Plan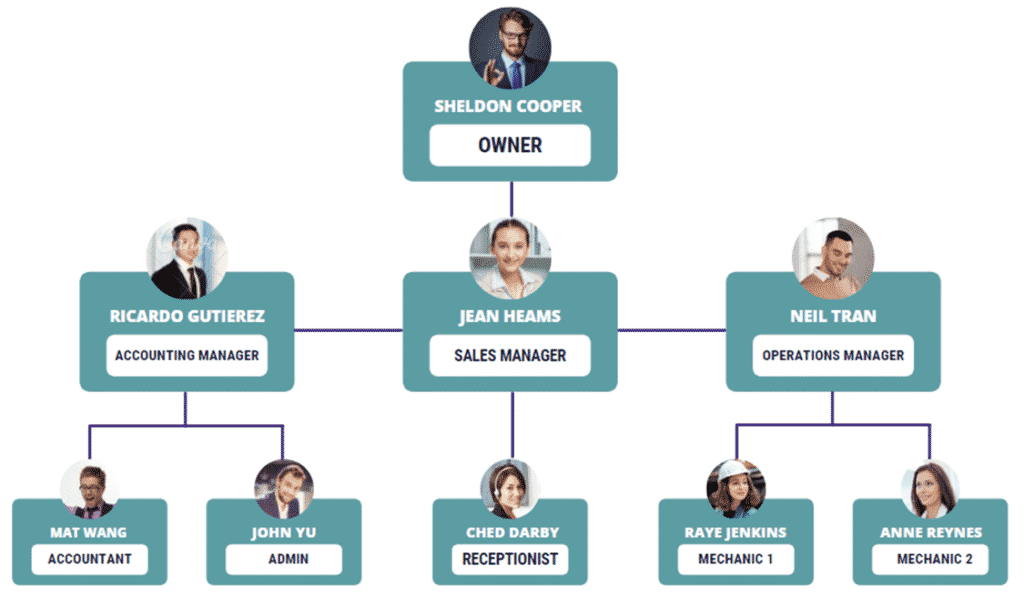 Financial Plan
Earnings: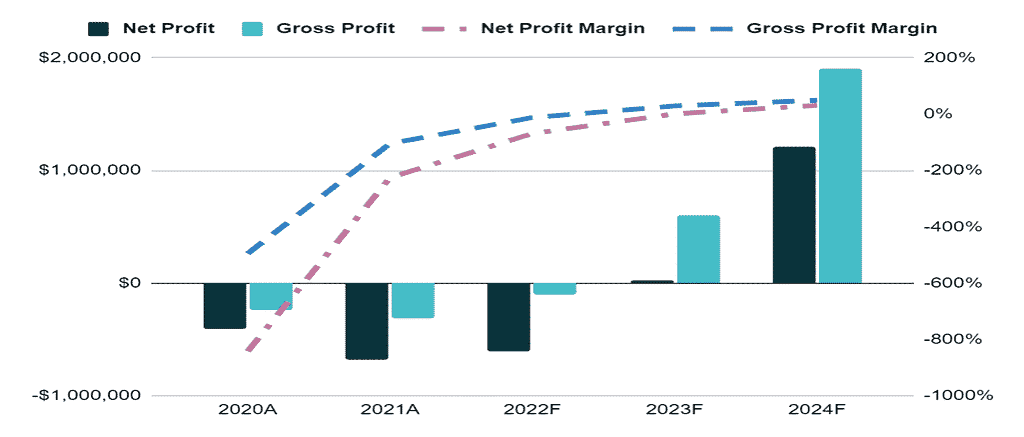 Income Statement:
| | | | | | |
| --- | --- | --- | --- | --- | --- |
| | 2020A | 2021A | 2022F | 2023F | 2024F |
| ANNUAL REVENUE | | | | | |
| Item 1 | 9,217 | 59,117 | 175,410 | 415,277 | 781,357 |
| Item 2 | 34,701 | 222,558 | 660,368 | 1,563,394 | 2,941,580 |
| Item 3 | 4,067 | 19,561 | 46,432 | 78,519 | 114,905 |
| Total annual revenue | 47,985 | 301,236 | 882,211 | 2,057,189 | 3,837,842 |
| % increase | | 528% | 193% | 133% | 87% |
| COST of REVENUE | | | | | |
| Item 1 | 360 | 2,259 | 6,617 | 15,429 | 28,784 |
| Item 2 | 480 | 3,012 | 8,822 | 20,572 | 38,378 |
| Item 3 | 52,000 | 65,000 | 78,000 | 91,000 | 104,000 |
| Item 4 | 720 | 3,615 | 8,822 | 16,458 | 23,027 |
| Item 5 | 140,000 | 336,000 | 560,000 | 840,000 | 1,120,000 |
| Item 6 | 60,000 | 144,000 | 240,000 | 360,000 | 480,000 |
| Item 7 | 32,000 | 61,333 | 85,533 | 112,153 | 141,435 |
| Total Cost of Revenue | 285,560 | 615,220 | 987,794 | 1,455,612 | 1,935,625 |
| as % of revenue | 595% | 204% | 112% | 71% | 50% |
| Gross Profit | -237,575 | -313,984 | -105,583 | 601,578 | 1,902,218 |
| SELLING & ADMIN EXPENSES | | | | | |
| Item 1 | 28,000 | 96,800 | 154,880 | 175,692 | 193,261 |
| Item 2 | 75,000 | 105,000 | 120,000 | 120,000 | 120,000 |
| Item 3 | 36,000 | 96,000 | 108,000 | 120,000 | 120,000 |
| Item 4 | 8,000 | 12,000 | 12,000 | 12,000 | 12,000 |
| Item 5 | 3,839 | 18,074 | 44,111 | 61,716 | 115,135 |
| Item 6 | 3,359 | 12,049 | 26,466 | 41,144 | 76,757 |
| Item 7 | 5,600 | 10,000 | 12,904 | 15,034 | 17,376 |
| Item 8 | 6,667 | 14,000 | 22,067 | 30,940 | 40,701 |
| Total selling & admin expenses | 166,464 | 363,924 | 500,428 | 576,525 | 695,230 |
| as % of revenue | 347% | 121% | 57% | 28% | 18% |
| Net profit | -404,039 | -677,907 | -606,011 | 25,052 | 1,206,987 |
| Accumulated net profit | -404,039 | -1,081,947 | -1,687,957 | -1,662,905 | -455,918 |