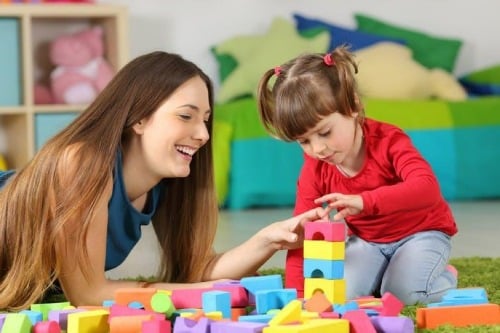 Are you interested in starting a babysitting business?
Are you thinking of starting a new business? If you reside in a city with a large working-class population, you should think about launching a babysitting business. It is certainly a firm with very low startup costs that generates a big profit. Every year, over 4 million babies are born in the United States; these newborns, as well as adolescents and preteens, need continual attention at all times, which is not inexpensive for any parent; this is what makes this firm profitable.
Before starting a business, you must plan and organize every aspect of it in your business plan. We're here to help you out by providing a sample business plan for starting a babysitting firm for the 'Watch 'n Care' service.
The Company
The babysitting firm Watch 'n Care will be situated in Detroit, Michigan. The organization will be adequately insured and CPR certified based on giving your youngsters with temporary individualized care.
The organization will be run by Steve Carell, who has been teaching management sciences for the last seven years. If you're interested in learning how to start a babysitting business, Steve has chosen to run his babysitter business alongside his normal work.
Management
After building an official website and hiring at least 10 babysitters, the company will open an office in Detroit, around a 15-minute drive from Midtown Detroit.
Steve will hire a general manager and a team of babysitters to help him with the process and guarantee that the business functions smoothly around the clock.
Customers
The company seeks to cater to the residents of Detroit. Our customers will be working-class and single parents who are unable to continually attend to their children.
The Company's Mission
Within five years of its founding, the company intends to establish itself as Detroit's most reliable, dependable, and well-known babysitting service.
Owner of a business
Steve Carell holds a master's degree in management sciences and has spent the past seven years teaching this topic at the University of Detroit Mercy. Steve is a father of two children who is divorced.
Why is the company being established?
Steve has been teaching for seven years, and in order to put what he has learnt into practice, he is launching a new business in addition to his current job.
After studying his personal challenges in caring for his two children, as well as the difficulties faced by his colleagues and friends in caring for their children while working, Steve decided to start a babysitting business. The firm not only matches his values, but also his financial capabilities.
How will the company get started?
A building in Midtown Detroit will be bought and utilized as the company's major office after receiving the necessary approvals and licenses. The business will hire a general manager to run the company with Steve. Babysitters who are certified in child and infant CPR will be recruited and trained a month prior to the launch.
Steve has decided to advertise his services before his business has been open for a month. More than simply reviews will be posted on the company's website; it will also be used for online bookings and payments. Continue reading to find out how to use this sample business plan to successfully start a babysitting service.
According to Steve's financial expert, the following are the total start-up requirements, start-up funds, start-up expenditures, total assets, total financing required, total liabilities, total planned investment, total capital, and total liabilities:
Customers' services
In your babysitting business strategy, you must clearly outline the services you aim to provide and how you plan to offer them before you begin.
Watch 'n Care's services, which are outlined below, might provide some inspiration:
Child care in general: Our well-trained babysitters will look after your children aged 2 to 10 whenever you call us, whether it's evening, morning, or night. Giving children food, playing and spending time with them, and pushing them to learn something while obeying their parents' commands are all instances of general care.
Services that are personalized to the needs of each individual: Our babysitters will care after your kid if they get sick, or if they become physically or emotionally uncomfortable while you are unable to.
Long-term child care: If you need long-term child care, our babysitters will be available for one week.
You may contact us whether you want our services at your home, a hotel, or an amusement park. When you take your children on vacation or to an event, our babysitters will be available.
Babysitting Business Marketing Analysis
If you're starting a babysitting business, your marketing approach will be the most important factor in deciding whether or not your business succeeds. Prior to beginning your company, you must develop a comprehensive business plan, with a focus on your marketing strategies.
A solid marketing plan comprises a thorough assessment of local market trends, a thorough understanding of your target customers' wants, and pricing your services in line with your financial objectives.
If you're thinking about how to start your own babysitting service, make a babysitting schedule template with all of the details about your company and how you'll satisfy market demands with your present resources. This sample business plan might help you come up with ideas on how to establish your own babysitting service.
Market Developments
Before starting a babysitting company, research the industry in which you will invest your time and money. You must be realistic while deciding whether or not the market has place for your company.
You should not be afraid, though, since babysitting services are in great demand and will continue to be so in such a vast and busy city. According to IBISWorld, childcare facilities and allied businesses are growing at a 3.2 percent annual rate, generating $53 billion in revenue each year.
Because working-class parents and parents of children with special needs often need temporary assistance with their children, your company is unlikely to fail if you go this route.
Segmentation of the Market
The success of a business is driven by how well you understand your consumers and their demands; to acquire and keep more customers, you must segment them and concentrate on the needs of each group separately.
Parents who work
Parents with both spouses working at the same time will be our most essential clientele. Parents who do not want to leave their children in a daycare facility while attending an event just need a temporary yet dependable babysitter to watch their children at home for a few hours.
We've used a range of techniques to train our babysitters. As parents, we want a babysitter who understands how to have fun with kids while obeying all of the regulations and who can also manage medical emergencies, so we've used a variety of methods to teach them.
Parents who are single
Our second target group will be single men and women who need the services of a babysitter to look after their children when they are away from home or occupied with household activities.
Parents of children who have special needs or who are unwell:
Parents whose children are behind in school or who are unwell and need someone to look after them for a few hours in their child's familiar setting, i.e. their home, will be our target customers.
Business Objective
Our objective is to establish the best and most reputable babysitting service in the region, as well as to get a big number of consumers.
Our main business objectives for the next three years are to achieve a net profit margin of $25k per month by the end of the first year, and to pay startup expenditures with generated profits by the end of the third year.
Pricing of Products
Steve hasn't cut corners on either quality or cost. Our charges are somewhat more than those of our competitors due to our highly trained, insured, and CPR certified employees, as well as our 24-hour availability.
Strategy
If you're trying to figure out how to establish a babysitting business, focus on the method you'll need to take to let your target customers know about you; otherwise, your efforts will be for nothing if you don't attract the right clientele.
This business does not need a separate location or office; it can be started and run from home, with the only condition being that you provide a babysitter to your customers on a regular basis. This business plan may also be used to learn how to start a babysitting service from the comfort of your own home.
Steve devised the following sales technique:
Analysis of Competitors
We have taken different preparations that others have not, despite the fact that we have a lot of competitors in our region. The quality of service given by our well-trained workers is our most important competitive advantage. Our workers will be there to assist you with your children at any time and in any location. Our personnel know how to have fun with youngsters while yet adhering to the rules.
Second, since we care about our consumers, we've created an online payment system that includes the chance to provide feedback for us, so you can find out what they think of us.
Strategy for Selling
Our pros have come up with the following fantastic ideas to advertise ourselves.
We'll launch a large-scale social media campaign for our ad.
Customers may leave comments on our website or on our Facebook page. Customers may also use the internet to make payments.
Workshops will be held to emphasize the need of hiring qualified and insured babysitters.
Personnel Strategy
The problem with the babysitting business isn't how to get started; rather, it's how to find the best staff. Because the success of your company is totally dependent on the quality of your babysitters, you must carefully choose employees and teach them to handle every situation that may arise.
Employees of the company
Initially, the company will hire the following people:
Steve's firm will be overseen by one General Manager.
To keep track of funds, you'll need one accountant.
Closing sales and deploying babysitters on time are the responsibilities of two sales and marketing executives.
The duty of babysitting will be allocated to 15 staff.
There are four drivers ready for quick transportation.
1 IT expert to manage the company's website
Make a financial plan.
You're probably most interested in knowing how to make money babysitting if you're planning to start this business. To guarantee that you can pay your early expenses with the profits you generate, you must develop a clear financial plan.
You need to find out how much money you have to invest before you start thinking about how to start a babysitting business. If you start a babysitting business from home, you will save money, but you will need a lot more preparation to manage all of the operations on your own.
Steve will be heading this corporation in addition to his existing job, so he decided to start small by creating his own office. He drew out his company's financial strategy, which you can view here. Whether you're starting a company from home or in an office, it'll give you a decent idea of how much money you'll need.