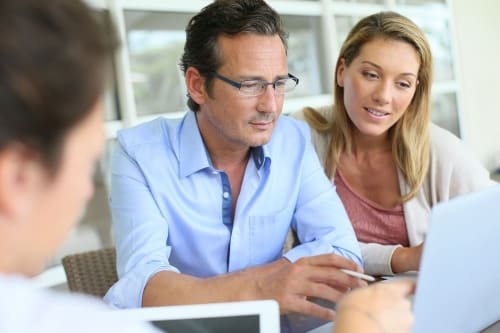 To be qualified, you'll need at least 3 to 6 months of trading experience, over $5,000 in monthly income, and an ABN or ACN.
Many firms depend on loans to get started, and funding is seen as a necessary element of the process. You must persuade the lender that your company is a feasible investment and that you will be able to repay the loan on time in order to be eligible for a loan.
Every bank has its own procedure for evaluating loan applications, and you must fulfill specific eligibility requirements to be authorized for a loan. Learn what they're looking for and how to be accepted, then compare your loan alternatives.
Will I be able to get a business loan?
Different banks have different conditions that you must satisfy in order to be considered for a loan, but there are certain common ones. However, each lender's particular criteria may differ, so be sure to check with a specific bank to see whether you qualify.
History of trading
To be eligible for an unsecured business loan, you must have been in the company for a particular amount of time (usually 3 to 6 months). Some lenders do provide loans to young firms, and other funding options such as invoice factoring and equipment loans may be available. Your firm does not have to be a specific age to qualify for these loans.
Turnover
To be qualified for a loan, many banks will ask that your company has a particular amount of turnover. Depending on the bank, the necessary income might be as little as $5,000 per month or as much as $200,000 per year.
ABN/ACN
To be eligible for most business loans in Australia, you'll need an Australian Business Number (ABN) or an Australian Company Number (ACN).
What is the best time to apply for a business loan?
Debt consolidation, boosting cash flow, and purchasing new equipment or stock are just a few of the reasons to apply for a business loan.
The most crucial factor is that your company fits the lender's eligibility requirements and that you can repay the loan without jeopardizing your business's operations or cash flow.
Is there any paperwork I need to submit?
Unlike personal loans, banks will often be quite particular about the documents they seek for a business loan application. You'll have to give a lot of paperwork on your own and for your company, particularly if you're seeking a big loan or if you're a danger to the lender.
Before beginning an application, make sure you have all of the necessary things on hand:
A driver's license is an example of personal identity. This is something you'll have to do all of the time.
Verification of the business. You will need to show that the company exists and that you own it.
Financial background. Lenders are virtually always interested in learning about your personal and company finances. They may request bank statements, sales records, expense reports, and other documents to determine how hazardous it is to lend money to your company.
In addition to the evidence listed above, you should keep your business's financial information and data up to date, and be prepared to give any additional documentation necessary by the bank on short notice.
If you're starting a new company and haven't been in operation for more than a year, you may need to produce the following extra documents:
Projection of cash flow
A business plan is a document that describes a company'
A leasing contract
If you prepare all of your necessary papers before applying for a business loan, you'll be ready to respond to any demands for further information.
When applying for a company loan, what questions will I be asked?
To begin, many lenders will want to learn more about your company and how you intend to use the funds. We'll figure it out by asking you a few questions. Make sure you know the answers to the following questions:
What is the loan's objective?
It is not sufficient to state that it is for the purpose of funding or conducting a company. The bank will want to know why you need the money, whether it's for suppliers, renovations, staff expenditures, new employee training, growing your firm, dealing with lawsuits, or anything else. It's best if you're as detailed as possible. Before applying for a loan, you should have a clear idea of how you want to use the funds.
What much would you want to borrow, and when do you need it?
Banks search for borrowers that are looking for a specified quantity of money and a specific time period. This indicates that you have a well-defined budget.
What is your preferred method of repayment?
You may not acquire the precise conditions you want, but you usually have some influence over the payback time and quantity of your installments. If you can provide a plan, it demonstrates to the lender that you are aware of your company's income and costs. It also demonstrates that you have considered how you will repay the loan with interest, which is what the bank is most concerned about.
If you can't answer these questions, your company loan application may be turned down in the first round.
Applying for a store fit-out loan, for example
Blake, for example, owns a clothes business and wants to get a shop fit-out loan to assist him to renovate his store. He needs to borrow $60,000 to meet all of his bills, therefore he'll need to give the following information to complete a loan application:
Details about the loan's purpose
Blake has to be as descriptive as possible rather than just claiming that he needs the financing to renovate his store. Blake may present his bank with a clear picture of why he needs the loan by giving a thorough breakdown of precisely how he plans to spend the money – design, construction materials, labor, lighting, flooring, technology, signs, fixtures, and so on.
Amount of the loan
Blake's best option for determining the loan amount is to compare quotations from shopfitting businesses. Blake may show that he has a clear strategy for how the money will be spent by supplying the quotation from the business he chooses to do the fit-out as well as information of the schedule for work to be finished by submitting the quote from the company he chooses to complete the fit-out.
Repayments
Blake estimates that with monthly repayments, he should easily be able to pay back the amount he loans over the following three years, based on his estimated company revenue and costs after the fit-out is complete.
Blake's chances of having his loan authorized will improve if he provides all of this information, as well as all of his personal and company financial statistics.
The five Cs include: What factors do banks consider when approving a loan application?
The Five Cs are a set of five letters that are used to
*Character
*Collateral
*Capacity
*Capital
*Conditions
Character, collateral, capacity, capital, and conditions are the five essential considerations that banks consider when choosing whether or not to approve or reject an application.
You may adapt your company loan application to meet each of these Cs if you have a thorough grasp of them.
To get you started, here's a breakdown of each of these factors:
Character
This refers to your honesty, reputation, and general desire to repay your obligations. Lenders assess your character by looking at:
Examining both your personal and professional credit histories.
Examine your financial history with a focus on sensible spending, general saves, and well-managed finances.
Examine your relationships with other lenders, banks, and credit bureaus, as well as your ability to repay business loans on time.
Using factors such as how frequently you change jobs, whether you've had previous business ventures fail, how well you save money, and whether you've had any legal issues to determine your personal and professional stability.
In financial matters, your character should show stability, consistency, and dependability. Bank statements, a credit report, and copies of compliance-related payments like GST and taxes can all be useful.
An example would be being turned down for a business loan.
A business loan application can be rejected for a variety of reasons, but some of the most common ones fall under the "Character" category. Consider the following scenario.
Jim needs a loan to expand his expanding construction business, but his bank quickly rejects his application for financing. After all, Jim believes he is in a good financial position, his business prospects appear promising, and he has provided the bank with all of the information requested in his application.
However, a closer inspection of his credit file reveals that it contains a couple of black marks, both of which would make him look like a high-risk borrower to his bank.
Four years ago, Jim experienced some financial difficulty and fell well behind on his car loan repayments. He eventually entered into a debt agreement to help get his finances back on track, but failed to realize that the agreement would then be listed in his credit report, and therefore negatively affect his ability to access credit, for the next five years.
More recently, Jim's credit file shows that he missed a payment to his utility company. However, Jim believes this is incorrect and has ended up in his credit file due to a clerical error by the utility company, so he disputes the listing and eventually has it removed from his file.
But there's still the problem of the debt agreement, which will make it very difficult for him to access a loan. Knowing he's unlikely to be approved for a loan from most lenders, Jim decides not to apply for any financing in the next 12 months.
Instead, for the next year, until the agreement is removed from his credit report, Jim vows to be as fiscally responsible as possible. He vows to pay off all of his debts on time – setting up automatic payments for recurring bills will help – and to do all in his power to better his financial situation.
He'll be ready to apply for another business loan after his credit record has improved.
Collateral
What happens if you are unable to repay the loan? What type of collateral may you provide to the lender? When you take out a secured loan, you are borrowing money against something you own, such as a home or automobile. This may result in a lower interest rate, but it also implies that the lender will be able to seize the collateral if the loan is not paid. When you take out an unsecured loan, you are borrowing money with no guarantee of repayment.
Secured loans are preferred by lenders because they are a safer investment. If you're turned down for an unsecured loan, you may be eligible to acquire a secured loan.
These are the sorts of factors that are taken into account when applying for a secured company loan:
The kind of collateral that was offered. This might be your home or company, a car, land, or any other valuable item. Depending on their own business objectives, various lenders may have different preferences.
The collateral's present and future market worth. Lenders will want to know whether the collateral has a sufficient market value during the duration of the loan so that they may sell it if you default on your payments.
Any property you want to utilize as collateral will need specific information, including the date of purchase, current worth, and images of the item.
For instance, there is insufficient collateral.
Another typical cause for your loan application being denied is a lack of adequate collateral. Your application will most likely be refused if the collateral you provide is insufficient to assist the lender to recoup any losses if you fail on your secured loan.
If that's the case, you have a few choices:
More or a different sort of collateral, such as an investment account, a company savings account, or the worth of your goods, should be offered.
Take a look at your unsecured lending choices. Learn more about unsecured business loans in our guide.
Capacity
The term "capacity" refers to your and your company's ability to repay the loan. A corporation with an income that is less than the interest rate on the sought loan, for example, would have an evident capacity failure. Without excellent capability, a wonderful character isn't enough.
Lenders will take into account:
Profits from your company and personal income Are they sufficient to repay a loan?
Other debts, any dependents, and your living expenditures are also factors to consider. These factors have a significant impact on your ability to repay a loan.
How consistent are your earnings? You have a greater chance of getting the loan you want if they're consistent. Banks will find these circumstances less favorable if they change, are seasonal, or otherwise difficult to anticipate.
Make certain you offer financial information that demonstrates your ability to repay a loan.
For instance, consider the significance of cash flow.
One of the most important variables that banks evaluate when evaluating company loan applications is cash flow. They want to know that you'll have the adequate cash flow to support your continuing company costs while also repaying your loans on schedule. Your borrowing possibilities may be harmed if your cash flow is erratic or seasonal.
There are, however, special sorts of business loans created for organizations that do not have consistent cash flow throughout the year. Let's consider the case of Sue, who owns and operates a blueberry farm. Sue has a lot of money coming in during peak blueberry season, which lasts from October to February. She has some cash flow for a couple of months on each side of the peak time, but the rest of the year her company revenue is nonexistent.
So when she needs some more cash to pay short-term manufacturing expenses, she knows she won't be able to get a traditional company loan. Sue instead asks for a line of credit from an agribusiness-focused bank, which enables her to make seasonal repayments during times of high cash flow.
For instance, consider the effect of debt.
The amount of current company debt you have might also limit your ability to acquire a loan. Cath, for example, has a $50,000 line of credit that she uses to meet day-to-day needs and free up cash flow as needed. When Cath asks for a separate loan to cover the expenses of modernizing her company equipment, her bank raises a red flag since she's already utilized $43,000 of this amount.
Cath's prospects of loan acceptance will increase if she pays off her current debt and reduces her debt-to-income ratio to a more acceptable level.
At the same time, it's worth noting that not using credit properly might have a negative impact. You may not have a long enough credit history to establish your ability to repay the loan if you've never used company credit or can't show a history of making on-time payments.
Capital
This category considers your personal and commercial assets as well as liabilities. Lenders look favorably on companies that have capital reserves. It implies they may be sold or liquidated, either as collateral or by you personally, to fulfill loan repayments.
What will lenders be looking for:
Is it possible to sell your assets? Is it possible to liquidate them fast and simply for a big profit, or are they more difficult to sell?
What is the state of your company's finances? What are the share value and equity distribution if it is publicly traded?
Bring historical balance papers from previous years, as well as budgeted balance sheets for the next years, to assist lenders in determining your capital.
Conditions
This refers to the loan's terms and conditions as set out by the lender. These may or may not be beneficial to them or to you. When a lender has favorable terms, it may be ready to offer a business loan applicant greater latitude. The following terms and conditions are taken into consideration:
Schedule of payments. How long it will take you to repay the loan and how often you will make payments.
Pricing. Higher interest rates and fees imply more money for the bank, which means they're more likely to approve your loan application, even if it's riskier.
Other circumstances. Some loan terms may have specific criteria that must be met, as well as terms that place extra duties on you. When considering whether to approve or reject your loan application, a lender will look at the specific terms and circumstances attached to it.
Make sure to carefully review all of a loan's terms and conditions. You may want to seek the advice of a financial advisor. If you have any doubts about anything in the contract, your lender is expected to provide you with honest response to any inquiries you may have.
Alternative lenders' business loans are compared.
Name Loan Amount Loan Amount Term of the Loan Fee in Advance
Minimum Maximum
Business Loan $1,000 $100,000,000 From one to Depending on the
from Swoop twenty years terms of your loan
Finance
Apply online for a loan of $1,000 to $100,000,000. Options for consumers with excellent and poor credit.
Business Loans $10,000 $500,000 a maximum of There is no setup
in a Flash 5 years price
Borrow up to $500,000 with a 5-year repayment period. There are no early repayment fines and flexible weekly, fortnightly, and monthly repayment choices are available.
Unsecured $5,000 $300,000 From three months There is a 2.5
Business Loan to three years percent setup
from Lumi charge
Apply for a loan of up to $300,000 from Lumi and take advantage of short loan terms, no early repayment penalties, and money in as little as one business day if accepted.
broker Business $5,000 $5,000,000 From one month There is no
Loan to thirty years application cost.
Small company loans of $5,000 to $5,000,000.00 are available. This independent marketplace gives you access to more than 70 non-bank lenders.
Valiant Finance $5,000 $1,000,000 From three months There is no
is a commercial to five years application cost.
loan broker.
Valiant Finance's Business Lending Specialists can help you find competitive business loans from over 70 lenders. There are loans ranging from $5,000 to $1 million available. Request a call, and your loan might be approved in as little as one business day.
Business Loan $5,000 $250,000 between 1 and The establishment
in Moula 2 years charge is 2%
A $250,000 loan that may be accepted and funded in as little as 24 hours. Businesses having a 6-month operational history and monthly sales of $5,000 or more are eligible.
Unsecured $3,000 $30,000 From one month There is no application
Business Loan to one year cost.
from Max Funding
Unsecured business loans start at $3,000 with easy pre-approval and no early repayment penalties.
OnDeck $10,000 $250,000 From six months 3% of the total
Business Loans until two years loan amount
are a kind of
business
loan that is
available online.
Apply for a loan of up to $250,000 and get your cash the next business day. A minimum yearly turnover of $100,000 is necessary, as well as one year of trading experience.
Business Loan $5,000 $300,000 From three months The origination fee
from Prospa to three years is 3%.
Small company loans range from $5,000 to $300,000 and maybe taken out for up to three years. A minimum of six months of trading experience is required, as well as a monthly turnover of $6,000 or more.
Unsecured $10,000 $1,000,000 15 years or more $600
Business Loan
from ANZ
Apply for a loan starting at $10,000 with no collateral and flexible payback periods.
Octet Trade $100,000 $10,000,000 From one month 2.5 percent transaction
Finance is a to two years charge
company that
specializes in
trade finance.
You may use a credit line to pay vendors in more than 65 countries. Borrow anything between $200,000 and $7 million.
Secured Business $10,000 $10,000,000 15 years or more $600
Loan from ANZ
When you secure this loan with property and/or company assets, you'll get a cheap rate. Loans starting at $10,000 are available.
Business Loan $20,000 $3,000,000 1 to 30 years of age There is no application
from Westpac cost.
With a business loan option from Westpac, you may buy a new car, equipment, or assist your cash flow.
Related link