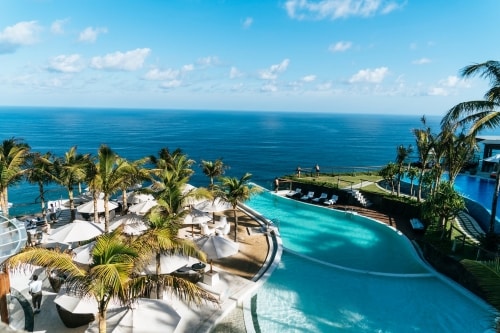 Business Plan for a Beach Resort
Summary of the Report
Turtle Beach Resort is unique among Terengganu – Kuala Terengganu resorts in that it was developed to serve both residents and visitors and tourists while still making a profit. We will provide the most fun and peaceful atmosphere for our consumers. We also offer rooms to visitors who intend to remain for an extended period of time.
Because we are near one of the world's most renowned beaches, which draws both residents and tourists, our three acres of beachfront property has provided us a competitive edge over our competitors. We want to make the most of our existing situation.
By the year 2020, we want to have established ourselves as Terengganu's and Malaysia's top beach resort. To do this, we will go above and above in identifying individuals who will best suit our resort's requirements.
Our marketing personnel, including myself, have been given the power to devise and execute strategies that would assist us not only penetrate the target market but also differentiate us from the competitors. We want to do a lot of public relations to make sure that our beach resort is well-known across our town, state, and Malaysia.
We will not give up on providing outstanding customer service to our customers. As a consequence, our customer service agents and front-desk staff have been appropriately trained to reply to client inquiries and complaints as promptly as feasible.
Overview of the Company
Because platforms like Instagram have elevated presentation to a new level, prospective customers want to see something unique and intriguing before they would part with their money, and social media has been a major driver of the beach resort boom.
The hospitality industry, which includes hotels and resorts, had strong growth from 2010 to 2015. The growth is due to an increase in foreign tourism, which has resulted in an increase in global travel. As the economy recovers and more people have more money to spend on holidays and beach resort excursions, this industry will continue to grow during the following five years (2010 to 2020).
However, because of the large number of beaches on these continents, Asia Pacific has continued to dominate the beach resorts business, while the Middle East and Africa have led the way in terms of high prices.
Consumer groups for beach resorts are rising and will continue to increase in 2018, as more people use their mobile devices and apps to investigate beach resorts and make or cancel reservations.
Resorts are increasingly competing with hotels in terms of enabling clients to host seminars, conferences, meetings, and symposiums. This has broadened the resort industry's target population, enabling them to reach formerly hotel-only areas.
Beach resorts have also benefited from couples who prefer the isolation and simplicity of beach resorts over hotels. For the resort business, there is yet another new target market.
Our Services and Products
Turtle Beach Resort is a popular tourist destination that aims to give a wide range of services to its tourists, all of which are aimed at ensuring their pleasure and relaxation. We've arrived at a strategic site that we want to exploit.
While our major goal is to ensure that all of our various clientele can relax and enjoy themselves, we also want to diversify our sources of revenue so that we may make money for our firm and grow our bottom line, as is legal in Terengganu and Malaysia.
Some of the services and commodities that we plan to provide at MY Beach Resort are as follows:
Rooms may be rented by both individuals and businesses.
For individual and business gatherings, a venue may be rented.
Services of advice and consultation
Statement of our Mission
To develop itself as a major tourist destination for those looking for both entertainment and relaxation in one place. To become the most popular vacation destination for both locals and tourists.
Statement of Purpose
We wish to be located in a strategically desirable area near the town's major attractions to ensure that we achieve our goal. Our ambition is to become Terengganu's and Malaysia's most popular beach tourist destination by 2020.
Our Organizational Structure
Turtle Beach Resort is a typical beach resort in Kuala Terengganu, Terengganu, with a strategic foundation and corporate business concepts. At Turtle Beach Resort, we want to build and manage our firm by ensuring that we do not cut corners on the human resources we will need to fulfill our objectives.
Not only will our hired individuals be skilled and experienced, but they will also be assigned to the proper jobs. We'll make sure that, for example, our management staff not only knows our essential ideas and the direction we want to go, but can also communicate it to their employees. This manner, we'll be able to enlist everyone's help in achieving our established goals and objectives.
We will continue to train our personnel so that they may learn new skills that will help the company grow while also distinguishing them from their peers in the hospitality industry in Terengganu – Kuala Terengganu and across Malaysia.
As a consequence, the business model we plan to apply at Turtle Beach Resort is as follows:
Executive Vice President
Customer Service Executives/Reception Accountant Purchasing Manager Inventory Manager Marketing Executives General Manager Facility Manager Human Resources Admin Manager
Drivers \sCleaners
Security Personnel
Responsibilities and Roles
Executive Vice President
Makes critical choices that will affect the company's overall strategy.
To represent the firm, he meets with high-ranking customers and corporations.
Assists the General Manager in ensuring the smooth operation of the beach resort.
Manager of Operations
In charge of making sure that all departments function well together.
In consultation with the Chief Executive Officer, takes strategic decisions on behalf of the resort.
Manager of the Facility
In charge of ensuring that the beach resort is in proper functioning condition.
Oversees the beach resort's day-to-day operations.
Resolves small issues on behalf of the general manager.
Human Resource Management
It is your obligation to find and hire workers for Turtle Beach Resort.
Conducts regular performance reviews and ensures that diligent employees are appropriately rewarded with promotions or other incentives.
Creates a comprehensive benefit package for employees.
Manager of Administration
In responsibility of maintaining the seamless operation of the organization's administrative functions.
Responsible for all records from the many departments of Turtle Beach Resort, as well as coordinating with the accountant to ensure budget implementation.
Customer Service Representatives and Receptionists
In person or over the phone, I am responsible for responding to customer enquiries and questions.
In order to serve customers with reliable information, has up-to-date information about Turtle Beach Resort.
Maintains and updates a customer database on behalf of Turtle Beach Resort.
Accountant
Prepares all financial information on Turtle Beach Resort's behalf; prepares and oversees the effective execution of Turtle Beach Resort's budget.
Assists Turtle Beach Resort with tax return preparation and submission with the necessary authorities.
Manager of Purchasing
I am in charge of procuring goods on behalf of Turtle Beach Resort.
Determines what things are necessary in collaboration with the accounting and inventory management.
Finding reputable suppliers and distributors, as well as maintaining a mutually beneficial relationship with them, are among the responsibilities.
Manager of Inventory
All items used at Turtle Beach Resort, including food, drinks, stationery, and cleaning products, are under my control.
Ensures that supplies do not run out before being restocked.
Collaborates with the purchasing manager to identify the needs of Turtle Beach Resort.
Executives in Marketing
On a regular basis, do marketing research in order to discover target markets and possible customers.
Develops and executes an effective marketing plan for Turtle Beach Resort.
Meets with and negotiates with high-end clientele and corporations on behalf of Turtle Beach Resort.
Driver
Ensures that the correct supplies are picked up and delivered to the resort when needed, in compliance with the vouchers.
In charge of the car and any small repairs that may be necessary.
While on the road, ensures that all passengers and drivers adhere to all traffic rules and regulations.
Cleaners
Maintain the beach resort's cleanliness at all times.
Ensures that the bathrooms for both guests and employees are cleaned as often as possible.
Ensure that cleaning supplies are well-stocked and that any depleted inventory is refilled.
Security Personnel
Surveillance cameras are monitored to ensure that everything is in working condition.
Ensures that the premises are always secure, especially when the beach resort is crowded.
Provides security advice to all employees and maintains current security knowledge.
A Beach Resort Business Plan's SWOT Analysis
We performed some research in the area to help us analyze our company idea and assess how well we were suited to the marketplace and to manage the business in general since we want to run a traditional beach resort in Terengganu.
Our research conducted a complete examination of our organization using SWOT analysis to determine the likelihood of growth and survival for our beach resort business (Strengths, Weaknesses, Opportunities, and Threats). The following are the results of the SWOT analysis performed on Turtle Beach Resorts' behalf:
Strengths
Our strength stems from our location on one of Malaysia's most popular beaches, which implies that our resorts are more likely to be visited than other resorts. In addition, we create a comfortable and attractive to customers as well as our objectives and are prepared to guarantee that we achieve our intended goals by establishing the most recent design and following current trends.
Weaknesses
We have several drawbacks, such as being situated in a city with numerous beach resorts; this may be construed as indicating that the market is saturated, and so we would need various strategies to overcome this weakness and prosper amid other beach resorts. We are certain that our strategies will enable us to overcome any deficiencies.
Opportunities
People travel to the beach almost every day to have fun or relax, thus the opportunities in this industry are essentially limitless. There are also peak seasons, when the resort expects more clients than usual to arrive at specified periods.
Threats
Threats are inherent in every business, and we expect to face a few both before and after the firm launches. Government limitations, an economic downturn, and the arrival of competitors into our area are all possible threats; however, we have a number of strategies in place to address these issues if they happen.
MARKET ANALYSIS FOR A BEACH RESORT BUSINESS PLANNING
Market Trends
The beach resort is part of the hospitality business, which has undergone numerous market positive and negative developments as a consequence of the status of the economy. As a result, any entrepreneur considering starting this business should be prepared to conduct market research on the industry as well as the location from which he or she intends to operate the business, in order to develop unique services that will keep existing customers loyal to the resort while also attracting new customers. The hospitality industry, of which the beach resort is a part, has been operating for a long time and has seen both positive and bad market developments as a consequence of the economy's current state. As a result, any entrepreneur interested in starting this business should be prepared to conduct market research on the industry as well as the location from which he or she intends to operate the business in order to develop unique services that will keep existing customers loyal while also attracting new ones.
Beach resorts are often utilized for weddings, business meetings, conferences, and other events and occasions. As a consequence, beach resorts must be able to generate revenue from sources other than tourism. Beach resorts are recognized for being a place where people go to relax and have fun, but they are also used for weddings, business meetings, and seminars. As a consequence, beach resorts must be able to generate revenue from sources other than their primary revenue stream.
Finally, in this day and age, more firms have been able to infiltrate the market and develop new methods to communicate with clients using the internet and technology. The internet is home to a plethora of websites, blogs, and forums that may be used to promote a company via aggressive PR and advertising. Finally, thanks to the internet and technology, more businesses have been able to enter the market and establish new methods to engage with customers. There are several websites, blogs, and forums on the internet that may be utilized to promote a company via aggressive public relations and advertising.
In addition, most hospitality firms have developed mobile applications to assist clients in swiftly accessing the resort's numerous services and staying informed about new options.
Furthermore, the majority of hospitality companies have created mobile apps that enable customers to conveniently access the resort's many services and remain up to date on new products.
Our Ideal Clientele
Because the beach resort is in the hospitality industry, customers may visit at any time of year. This means that our target market isn't limited to a single group, but rather everyone looking for clean entertainment or a relaxing environment. One of the primary reasons we picked Terengganu – Kuala Terengganu as our headquarters was because of its strategic location, which enables us to be close to our target market.
We did, however, do market research to have a better understanding of our target market and discover what they expected from us. This market research will also help us to better create the various advertising and marketing strategies that would be necessary to build the business. As a consequence, we're in this industry to help people like these:
Households
Business leaders
Celebrities and members of the upper crust
People who work in business
Celebrities in sport
Students
Tourists
Couples
Planned events
What Makes Us Different
Turtle Beach Resort was created with the goal of being not just a significant tourist attraction for people seeking fun and leisure in one location, but also the preferred vacation and relationship destination for residents, visitors, and tourists by 2020.
As a result of this announcement, we devised a set of competitive tactics that would enable us to fight against both established beach resort centers and those that are still relatively new but prospering in Terengganu – Kuala Terengganu is the capital of the state of Terengganu in Malaysia.
By the year 2020, Turtle Beach Resort aspires to be not only a major tourist attraction for individuals looking for fun and relaxation in one area, but also the ideal vacation and relationship destination for residents, visitors, and tourists.
As a consequence of this statement, we designed a set of competitive measures to allow us to compete against both established beach resort centers and those in Terengganu – Kuala Terengganu that are still relatively young but expanding.
We want to use one competitive approach to guarantee that we provide unique services that will keep our clients coming back. We also want to engage experienced and capable individuals who will guarantee that the company grows to an enviable level, allowing us to meet our objectives. One of our competitive tactics will be to ensure that we provide unique services that will encourage our customers to return. We also want to hire experienced and skilled employees who can help us achieve our aims and objectives by ensuring that the firm develops to an exceptional level.
We also want to provide the greatest customer service in the market. Our customer service representatives will get extensive training in order to manage all of our customers' queries.
Finally, we want to make sure that our staff are well-cared for, with competitive compensation and benefits. This will keep them energized and increase their output. We also aspire to provide the best customer service in the industry. Our customer service personnel will have received extensive training in order to answer all of our customers' inquiries.
Finally, we want to make sure that our employees are well-cared for, which includes offering enough pay and benefits. This will keep them occupied and allow them to produce at a high level.
THE STRATEGY FOR SALES AND MARKETING
Revenue Streams
Turtle Beach Resorts is a tourist and vacation destination in the hospitality industry that was established with the objective of providing enjoyment and relaxation to our diverse clientele from Malaysia and other countries.
We're in the business of delivering a range of services to ensure that our visitors enjoy the best possible time at our resort. As a consequence, Turtle Beach Resorts will profit from the following services:
Rooms may be rented by individuals or businesses.
Sales of drinks and food
Private and corporate events may be held in a venue that is rented out.
services of advice and consultation
Trainings
Expected Sales
A beach is one of those places where visitors are always searching for a place to relax and have fun. We will assure that people will continue to patronize us by establishing a beach resort near one of Terengganu's most popular beaches, Kuala Terengganu.
We are well positioned to produce enough revenue to begin turning a profit within our first year of operation as a consequence of our strategic location. A careful assessment of the market in Las Vegas, as well as a broad and accurate analysis of the market, were included in the sales estimate we developed with the help of a professional sales analyst.
As a consequence, the sales predictions for Turtle Beach Resort are as follows, based on our corporate model and location:
First fiscal year;
second fiscal year;
third fiscal year
The projection above assumes that all peak periods remain constant and that the economy remains stable. It's also based on the fact that in the next three years, no beach resort our size or with similar facilities will develop near us. On the other hand, any change in any of the aforementioned factors is likely to have a positive or negative impact on our sales forecast.
Marketing and sales strategies are both important
Making money for a company is just one side of the equation; revenue generation, which comes from marketing, is what keeps the company afloat. The word "marketing" refers to a crucial aspect of business that ensures a company's survival from the minute it is conceived to the moment it is realized.
Before we design any marketing strategies, we want to do significant market research. This market analysis will help us obtain a better understanding of the market we wish to target, as well as how to effectively infiltrate and earn a share of it. It will also assist us in determining what our target market expects of us in order for us to catch and retain their attention.
During our market research, we had access to critical data and information that would help us compete effectively against other beach resorts in Terengganu – Kuala Terengganu and across Malaysia.
We hired a reputable marketing analyst to assist with this market research, and together with our marketing executives, they analyzed the data and devised a marketing and sales strategy that would set us apart from our competitors, increase market awareness, and generate the revenue we needed to grow and expand.
The use of the internet is an important tool that we should not neglect in order to get access to our target market. When used for marketing, the internet is a wide arena that has been proved to reach target audiences quicker and attract more customers than conventional techniques. By leveraging our website, advertising on different blogs and forums, and using our social media platforms, we want to communicate with and attract clients.
As a consequence, we intend to use the following sales and marketing tactics at Turtle Beach Resort to attract customers:
Ascertain that we have a large launch celebration in Terengganu – Kuala Terengganu that will attract a large number of people and promote awareness across the United States of America.
Place ads in local newspapers, magazines, radio stations, and television stations.
Examine any offline or online directories to discover whether Turtle Beach Resort is mentioned.
To reach out to people and businesses, use direct marketing.
Ensure that our beach resort is promoted on our website, social media platforms like Facebook, Twitter, and Instagram, as well as other significant blogs and forums.
By providing discounts and incentives, we encourage our customers to recommend us to others.
Strategy for Publicity and Advertising
Even though our beach resort will be standard, we fully intend to carry out extensive publicity to ensure that our brands receive the attention they deserve and to attract customers to Turtle Beach Resort. With the goal of not only making a profit but also competing favorably with all of our competitors – big and small – we fully intend to carry out extensive publicity to ensure that our brands receive the attention they deserve and to attract customers to Turtle Beach Resort.
We recognize the need for active publicity campaigns in order for the company to grow and profit, and we will do all necessary to ensure that our public relations strategies are on target. We want to be in the hospitality industry for a long time, therefore we'll make it a priority to build a brand that is known not only in Terengganu, but across Malaysia.
As a consequence, our public relations strategies will not only highlight our brand, but also effectively communicate it to our target audience. Some of the public relations and advertising tactics we intend to use for our Turtle Beach resort are as follows:
Ensure that we place ads in magazines and local newspapers, as well as on radio and television.
Take part in a range of community activities that interest you.
Billboards should be installed at key locations around Terengganu.
Distribute our handbills and brochures at strategic areas.
To market our company, we use social media platforms such as Facebook, Instagram, and Twitter.
To promote awareness and attract customers, provide discounts at specified times.
Our Pricing Policy
Many factors must be considered when pricing a service-oriented company, including the location, popularity of the resort, and services supplied. As a consequence, it would be reasonable to employ comprehensive methodologies to aid in determining suitable pricing for a variety of beach resort services.
However, since we are a new business, we will need to utilize a different pricing strategy in the first three months of operation, which will include lowering our service fees. Our objective in lowering our prices for a short period is to increase awareness of our beach resort and attract a wider range of customers. Lowering our prices does not indicate that we will lose money; after all, that is not the point of beginning a company.
Options for Payment
Because we will be delivering numerous services at our beach resort, we want to provide a variety of payment policies to our various clientele to meet whatever service they plan to use and whatever method they like to pay for such service.
As a consequence, we plan to offer the following payment options at our beach resort:
Payment is only accepted in cash.
It is allowed to pay by credit card.
Cheques are accepted as payment.
POS (Point of Sale) and POS (Payment) Machines
Payment by bank transfer via the internet
Our bank hand-picked the aforementioned payment channels for us, and they have assured us that everything will run well.
Expenses associated with the start-up of a business (Budget)
It takes a lot of money to establish a beach resort company, particularly if you want to run something of good quality. As a consequence, the funds we aim to earn will be used to buy and construct different buildings, as well as to pay staff salaries and other operating expenditures.
The primary industries in which we wish to invest our startup money are as follows:
The cost of registering a business in Malaysia is $1,000.
$2,500 for licenses and permissions, as well as accounting software.
Lease, build, and renovate facilities for at least a year plus labor costs – $500,000
The price of engaging a business consultant is $10,000.
$5,000 in insurance (general liability, property insurance, and workers' compensation).
$230,000 in operating expenditures, which includes staff wages and bill payments for at least six months.
Expenses for marketing and publicity (both general and targeted marketing for the grand opening) – $20,000
Other start-up administrative expenditures ($20,000) include furniture, computers, phones, printers, and stationery.
$50,000 to outfit the resort with beverages and food for at least 6 months.
Setup costs (bins, wine racks, beverage and food shelves, and wine barrels) – $10,000
Purchase of official delivery van and trucks costs $100,000.
Launching a website will set you back $1,500.
The cost of a big opening celebration is $10,000.
Various – $40,000
According to the calculations above, we will need $1,000,000 to successfully construct and start our beach resort business in Terengganu. The funds will be used to cover certain fixed and operating expenses, such as leasing and renovating the space we wish to utilize for a year, as well as paying staff salary and utilities for at least six months of operations.
Obtaining Funding / Starting Capital for a Turtle Beach Resort
Turtle Beach Resort is owned and operated by Mr. Asyraf and Mohamad Kamil, two partners with a wide range of expertise in areas that would help the beach resort. As a consequence, the partners have agreed to generate funding from the sources listed below.
The three areas where we want to raise startup financing are as follows:
Personal savings include things like savings and selling certain stocks.
a loan from a commercial bank
A loan from a commercial lender is essential in the hotel industry.
N.B. We raised $150,000 from our personal resources and the sale of certain stocks. We approached a commercial lender in the hotel industry and were approved for a $350,000 loan. We also contacted our personal bank for a loan, and we were approved for a $500,000 loan for our beach resort business, which would be put into our accounts after the final paperwork was completed.
Strategy for Longevity and Expansion
We've put ourselves up to generate revenue and profit, just like any other company, so that we can not only survive but also grow our beach resort. However, in order to reach our aim of long-term sustainability and growth, we must examine a number of factors.
One of the primary considerations that Turtle Beach Resort would evaluate is how to create revenue for our core services while also producing money for the resort so that we don't have to depend on other sources to keep the company viable.
One way for our organization to generate revenue is to guarantee that we take fantastic care of our customers and give them the best services available, so that they will continue to patronize us and recommend us to others. Another thing to think about is the competence of the individual we want to recruit to help us operate our beach resort.
We'll hire seasoned executives who are familiar with our goals and objectives and know how to drive the firm to where it needs to be. We will ensure that our employees are not only highly compensated, but also work in a pleasant environment, get outstanding benefits, and are rewarded in order for them to stay committed to Turtle Beach Resort's goals and objectives.
Finally, we wish to give the best possible customer service, putting clients at rest regardless of their queries or expectations. We will also make every effort to resolve issues as quickly as possible so that our customers have no reason to refrain from utilizing our services. We are convinced that if we work diligently on this, we will be able to continue our operations, grow, and expand in the future.
Milestones / Checklist
Check the Availability of a Business Name: Completed 
Business Registration: Completed 
the process of opening corporate bank accounts; completed 
the process of securing point of sale (POS) machines; and completed the process of establishing mobile money accounts. 
Opening Online Payment Platforms is now complete: 
Obtaining a Taxpayer's ID and completing the application: Work in Progress
Business license and permit application: Purchase of Business Insurance is Completed: Conducting Feasibility Studies is now complete. Completed
Obtaining funds from family members: Bank Loan Applications that Have Been Completed: Work in Progress
Business Plan Writing: Completed Employee Handbook Drafting: Completed Contract Documents and Other Relevant Legal Documents Drafting: Work in Progress
The Company's Logo Design: Graphic Designs and Printing of Packaging Marketing / Promotional Materials Are Completed: Work in Progress
Employee recruitment is now underway.
Creating the Company's Official Website: Work in Progress
Increasing the company's visibility online and in the community: Work in Progress
Secured Health, Safety, and Fire Safety Arrangement (License)
Planning for the opening / launching celebration is underway.
Establishing commercial relationships with vendors (wholesale suppliers and merchants) is still in the works.
The purchase of trucks has been completed.
Related link