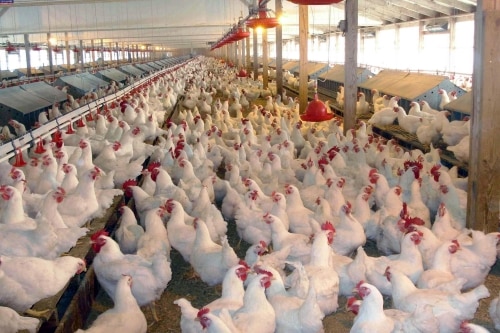 Synopsis
Cameroon chicken consumption will increase by about 30% in three years by focusing on the company's strengths, key clients, and the underlying values they require, while also increasing gross margins on sales, cash management, and working capital.
The tone for the remainder of the project is set by this business strategy. It refreshes our vision and strategy, emphasizing the importance of providing value to our local market's target market groups, small businesses, and high-end home customers. It also includes a step-by-step plan for increasing sales, gross margin, and profit.
The business, goods and services, market emphasis, action plans and projections, management team, and financial plan are all included in this plan, as well as this summary.
Objectives
Sales had surpassed ten million Fcfa by the end of the second year.
We want to grow our customer base to 200 people in two years
For a rapid expansion of the company, we expect a 100 percent increase in output in four years, with a 50 percent increase in stock per year.
The best goods on the market for fowls weighing more than 2kg are given after 46 days.
In five years, you'll be tall and ready to face any foe.
Achieve total vision in five years.
Have the greatest market share.
Mission
"We look forward to changing the country," says the company's mission statement. Meaning, our main goal is to expand and have a high employment rate, as well as a large market with excellent and trustworthy suppliers, so that they are properly compensated and their quality of life is improved.
The Secrets to Success
1. Set yourself apart from the competition by weighing your product and delivering it quickly.
2. Achieve a gross margin of at least 25%.
3. By the third year, organic revenue will account for roughly 60% of total revenue.
Summary of the Company
As a young company, BROILERS LIFE aspires to compete with larger businesses in the next four years, with a growing profit margin.
Business Ownership
With NBF as the founder and my sponsors, BROILERS LIFE is still a new company.
Locations and Facilities of the Business
The company planned to be located in the Bwitingui district of Buea, with a chicken pen, security room, shop, and mixing room.
Services and Goods
The BROILERS LIFE Company specializes in the production and sale of meat chickens as well as fowl excrement.
Description of the Product and Service
The majority of broilers for everyday use are available from us. We sell the fowls after 46 days when they should weigh 2.3kg or more and be in excellent eating condition.
Comparative Analysis
With so many competitors, we won't be able to compete unless we form a strong alliance, expand our weight and size ranges, and develop effective distribution methods for our products to both the general public and large-scale organic dealers.
Unfortunately, we are unable to charge a higher price for our goods simply because we provide services; the market has demonstrated that this notion is unsustainable. Separately, we must sell and price the service.
Literature for sales
Copies of our brochure and advertising can be found in the appendices. Of course, one of our first responsibilities would be to change the content of our materials so that we are marketing the company rather than the product.
Future Services and Products
We must keep up with new technologies because they are our bread and butter. We need to gain a better understanding of cross-platform networking technology. Furthermore, we are under pressure to expand our direct care knowledge while still moving the company forward. The company has pledged to switch to an organic supply of freshly plucked chicken and to build a slaughterhouse as well as a high-tech slaughterhouse.
Summary of the Market Analysis
NBF SERVICE focuses on local markets, small businesses, and homes, with a special emphasis on hotels and roadside soybean vendors.
Analysis of the Market
The fact that students make up the majority of Buea's population provides a significant advantage in terms of targeting them via soya vendors, making the market easy to expand. The area's hotels, as well as those in nearby towns like Doula, will assist in the sale of the goods.
Summary of the Strategy and its Implementation
1. Put a strong emphasis on customer service and assistance.
We need to distinguish ourselves from the box pushers. We need to present our company's product as a service.
2. Create a business that is based on relationships.
Instead of one-time transactions, form long-term relationships with customers. Make them understand the significance of the connection.
3. Set yourself apart from the competition and deliver on your promises.
Not only must we promote and sell service and support, but we must also provide it. We must ensure that we retain our knowledge-intensive and service-intensive businesses.
Marketing Techniques
The marketing strategy is at the center of everything:
1. Prioritize customer service and support;
2. Establish a relationship-based business.
3. Pay special attention to small businesses and hotels.
Strategy for Pricing
The pricing of our items will be determined by the weight of the fowls. However, if sufficient quantities are acquired, they may be decreased to an average price for rapid turnover.
Promotional Plan
Our major way of reaching new clients, as well as general awareness, will be newspaper advertising. However, when our strategies change, we must also change how we sell ourselves:
Brochure for Sales
Our marketing materials must sell the store and entice visitors to visit.
By offering training, support services, updates, and seminars to our current customers, we may greatly improve our direct mail operations.
It's time to fortify your relationships with the local media. For example, on local radio, we may provide a regular discussion show on technology for small companies.
Strategy for Selling
1. We need to sell the company rather than the products. NBF SERVICE, fowls, and manure are all on the market.
Forecasted Sales
The table Total Sales by Month in Year 1 shows the most important features of the sales forecast. Non-hardware sales increased to about 10 million in the second year.
Related link