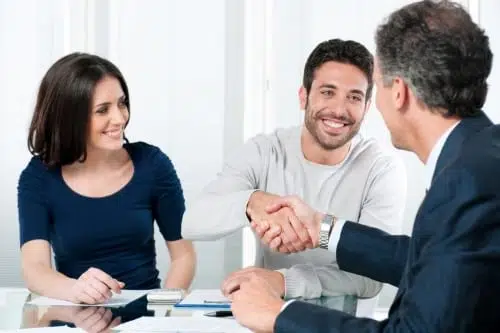 Is a loan required for your company? Have you tried applying for loans before but been turned down?
It's almost hard to start a company in Singapore without first obtaining a business loan. It may be quite frustrating to have your company financing application refused.
If you've been following this area, you'll recall that we recently explored several potential causes for your company loan being denied. So, what can you do to make sure your next application goes off without a hitch? How can you receive funding to expand your company as quickly as possible?
We'll teach you how to improve your chances of having your business loan authorized in this article.
1. Establish a good credit history
The value of having a good credit history cannot be overstated. Having a solid credit history can come in handy whether you're borrowing from banks or private financial companies.
Businesses with high credit ratings demonstrate to lenders and banks that they are trustworthy and can pay on time.
After all, no one wants to give money to someone they can't trust to pay back on time.
Demonstrating to banks and lenders that you are a good steward of their resources reduces the risk they take when giving money to you.
Having a bad credit history, on the other hand, raises skepticism and may result in your loan application being denied.
2. Provide a well-thought-out business plan
Consider lending money to a buddy.
Would you be more willing to lend it to him if he could give you a solid justification for why he needs the money? Or would you give it to someone who is keeping their plans for the money a secret?
The same may be said for obtaining a company loan.
A thorough business plan is essential for having your loan application accepted since it shows banks and private financial organizations that your company is reliable.
You should also describe how you plan to repay the loan, in addition to how their cash will be used. Giving the appearance that you know how to make good use of borrowed finances may help your application be accepted swiftly.
Capital will help you acquire up to S$300,000 to help you improve your financial situation.
3. Maintaining a Healthy Bank Account
This may seem to be too straightforward. Having a healthy bank account, on the other hand, is a terrific strategy to improve your loan application's chances of being approved.
This is because a properly-kept bank balance indicates that your company is functioning relatively well and is not in financial distress.
Maintaining a strong bank balance demonstrates to banks and private financial organizations that you have the capacity to repay loans and avoid defaulting.
4. Have a pipeline of existing and upcoming projects
Having current projects is another wonderful technique to demonstrate that your company is a viable possibility for lending money to.
Showing lenders and banks that you have ongoing projects indicates that your company is operating well. After all, no one wants to give a large quantity of money to a shaky company with little to no possibility of repaying its loan.
Having projects on your plate indicates that your business is performing well and may create enough revenue to repay the debts.
5. Use At The Appropriate Time
Yes, there is a "right moment" to apply for a loan and a "bad time." Applying for loans becomes considerably more difficult when your firm is variable and unreliable.
For starters, unsteady firms don't always have the finest bank accounts.
Second, they usually have few, if any, projects in the works. Lenders may be more willing to take a risk by providing money to such enterprises as a result of these indicators.
So, when you're in need of a loan, how do you go about applying for one?
One option is to get finance as soon as possible, even if you don't need the cash right now. When your firm is performing well, getting a loan is usually easy. As a result, being able to forecast when you'll need money in advance is critical.
Because most companies are seasonal, most private financial institutions request bank statements for the previous six months when applying for a loan.
Keeping this in mind, it's always a good idea to ask for loans while your company is doing well, even if you don't need them right away.
6. Submit the required paperwork
Having the appropriate documentation on hand when applying for a loan is really beneficial. You don't want to be scurrying for paperwork and unsure of what is expected of you.
This leads you to miss critical deadlines and gives lenders the appearance that you are unsure of yourself.
When applying for a business loan, you'll require the following papers.
It's worth noting that the documentation needed to vary depending on the lender:
Information on the ACRA Business Profile
Bank statements from the previous six months
Financial statements for the previous year
The applicant's credit report from Credit Bureau Singapore (CBS) is up to date (s)
The applicant's most recent Moneylenders Credit Bureau (MLCB) report (s)
Contracts on the way
Documents that are optional:
Reports on Aging
Invoices that are expected
Other papers that could be relevant to the loan evaluation
1. Information about ACRA's Business Profile
Private financial institutions and banks will be able to examine your company profile information from the Accounting and Corporate Regulatory Authority (ACRA).
The document will include information on your company's shareholders, directors, and paid-up capital. As a result, lenders will be able to grasp the nature of your firm and, if required, select who to bring in as a guarantor.
2. Bank Statements for the Previous 6 Months
Most lenders will want the past six months of bank statements if you wish to take out a loan. This is because it might provide them a better image of how your firm is performing financially and help them determine whether or not to lend you money at high risk.
3. Last Year's Financial Statements for the Company
The financial statement for the previous year of your firm serves the same function as the bank statements. Your financial statements, however, do more than simply illustrate how well your company is doing; they also demonstrate how regular your firm is with payments and repayments. It also functions as a financial track record for your company.
4. Applicant's most recent Credit Bureau Singapore (CBS) credit report (s)
The CBS Credit Report is a document that contains information about your credit score. In most cases, lenders will demand a CBS business credit report to demonstrate that you have a good credit history.
5. Applicant's most recent Moneylenders Credit Bureau (MLCB) report (s)
The MLCB credit report resembles the CBS credit report.
The significant distinction is that private financial institutions demand this paperwork.
Before they can grant your business loan, they, like banks, will want you to demonstrate that your company has a good credit history.
6. Any Future Contracts, Aging Reports, Expected Invoices, Or Other Documents That Might Be Relevant To The Loan Assessment
There are other strategies to boost the likelihood of your application being approved, apart from demonstrating that your company has regular tasks and money.
You may also send predicted invoices, prospective contracts, or any other relevant documentation to demonstrate that your business is performing well and can repay the loans.
It's Not As Difficult As You Might Think To Get Your Business Loan Approved
If your application has previously been rejected, it is critical to first evaluate the reasons for the rejection. Was it because of a negative credit score? Was it due to a lack of information about your company?
If you haven't applied for a business loan yet, you should review the questions to ask before applying for one in Singapore.
It is critical to gain the confidence of banks and private financial institutions when requesting loans. It's not enough to merely make statements about your enterprises; you'll need to back them up with paperwork to prove that they're in excellent health.
Related link