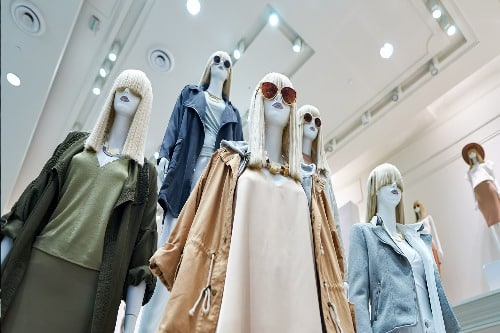 The clothing industry is lucrative and provides entrepreneurs with several business opportunities. If you decide to operate a shop, you'll need a clothing store business plan to help you get started. Skyrocketbpo's business plan writing services have been employed by hundreds, if not thousands, of customers from all over the globe. Our authors and business partners work hard to ensure that each plan is factual and capable of supporting our clients in acquiring funding and gaining customers.
Clothing's Distinctive Characteristics
As previously said, the clothing industry is quite lucrative, which is one of the main reasons why clothes shops continue to make significant profits despite the fact that there are so many stores offering the same services all over the globe. Here are a few features that set this industry apart.
The amount you can learn and develop has no bounds.
Items of good quality are in great demand.
It does not need as much manpower or capital as other businesses.
Let's move on to the next step and look at the benefits of having a business plan for a clothes company before renting a store and beginning to sell merchandise.
Assistance with finances
One of the most challenging jobs a small company confronts is managing its funds. As a consequence of economic changes, most people are obliged to make irregular decisions, which have an impact on their businesses. If you do not have good financial advice, you will certainly fail. A clothing store business plan may help you manage your money more successfully by using a realistic financial model.
We'll examine your company's needs meticulously to determine how much operational cash you'll need at all times. Even if the economy is not in your favor, we will go above and above to give you with guidance on how to manage your company so that it does not become financially trapped.
Gain Investors' and Clients' Trust and Credibility
You'll need to acquire the trust and credibility of investors if you want to take your clothing business to the next level of success. Typically, investors will put a certain amount of money into your business and expect you to repay it within a certain length of time. They'll want to make sure you can repay the loan and that you understand what it takes to run a successful clothing business before they do so.
Clients, on the other hand, want to know that your products are of good quality and worth buying. The business plan will help you achieve both objectives by giving you clear instructions on how to fulfill your customers' needs and convincing investors to support you with cash.
Obtaining Legal Recognition
Almost all businesses are regulated and overseen by the government to ensure that they provide high-quality services to their clients. As a consequence, the majority of purchasers will only purchase clothing from businesses that are legally registered and have a strong name in the industry. As a consequence of this fact, it is essential that you get professional certification. How to complete the registration and legal accreditation processes will be included in the business plan for a clothing store script. If investors who are unfamiliar with the industry get access to this knowledge, they will be encouraged to invest in your firm. As a consequence, you must include information in your designer clothing business plan about how you will register the company with the necessary authorities.
Describe how you interact with your business partners.
This is especially true for entrepreneurs who want to start a business with a group of like-minded people. The retail clothing store business plan must specify how the trade partners will interact in order to avoid problems. One of the main reasons why joint ventures fail is a lack of etiquette, especially when making financial decisions. As a consequence, having a well-defined strategy in place to avert such tragic incidents is vital. All of this information will be successfully conveyed in your retail clothing store business plan, putting you ahead of the competition.
Plan for Customer Retention
Your clothing store retailer business plan should include not just how you'll attract customers, but also how you'll keep them coming back. Because there is so much rivalry for customers in this industry, you'll need a strategy to keep your customers. We'll come up with a comprehensive and user-friendly approach to help you acquire new clients and maintain existing ones.
A example business plan for a clothes shop may be downloaded in pdf format.
If you're looking for experts to help you create a business plan for a retail clothing firm, you've come to the perfect spot. Fill out this little form to get in touch with one of our expert writers or business consultants.