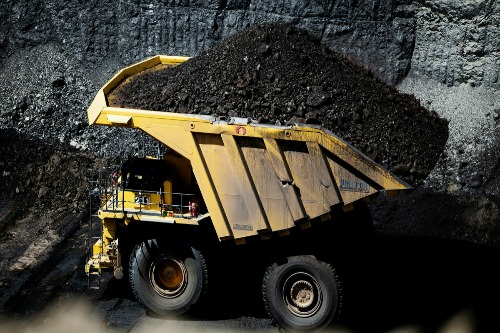 Coal Mining Business Plan for Starting Your own Company
Do you want to start a coal mining enterprise of your own? Because coal has so many uses in enterprises and the electrical sector, you won't be at a loss if you start a coal mining company. It is part of the business to extract coal from the soil using modern mining, underground mining, contour mining, strip mining, or any other method.
Without a doubt, the firm will need a huge number of employees, talents, technical equipment, and knowledge, but the return on investment will be well worth it.
Before embarking on an actual company, you must first write a comprehensive business strategy. We've produced a sample coal mine business plan for a firm named David Miners to help you out.
David Miners will be a licensed and recognized coal mining company that will operate in a number of areas. The company's store, workshop, and main headquarters will all be located in Chicago, Illinois. The company's owner and CEO will be David Cameron.
Coal Mining Company Management
Because the coal mining sector requires a large number of people with various credentials and skillsets, as well as costly equipment and a large working area, having a proper organizational structure is essential. If you include a suitable management approach in your coal mining business plan template, you may be able to get relief for a long time.
In order to effectively manage the operations of his organization, David will hire a manager and monitor everything personally. To guarantee that all tasks are accomplished effectively, David will enlist the support of miners, technicians, software specialists, mining engineers, coal processing professionals, and general assistants.
Coal Mining Company's Clients
Before learning how to start a coal business, you must first figure out who your customers will be. Power generators, chemical and pharmaceutical companies, cement manufacturers, and steel factories will be our key clientele. Later in our mining firm business plan, we'll go through the categories of our target clientele.
Business Objective
Our mission is to provide our customers with high-quality coal and to become the chosen alternative for everyone. In addition, by the end of the first year, we intend to establish a monthly profit margin of $10,000.
Owner of a business
David Cameron earned a master's degree in mining engineering from the Camborne School of Mines in England. David has worked at Alpha Natural Resources for the last two years, getting important experience in the field.
Why has a coal mining firm been established?
David has always desired to run his own company. After getting his degree and acquiring experience in the sector, he decided to start his own mining company. David's preference for coal is owing to the enormous amount of uses available for this fossil fuel. Coal is utilized in a multitude of applications, including the production of liquid fuel, electricity, and daily things.
How will a coal mining firm be established?
We detail exactly how David Miners will get started with this coal mining company plan. Use this free example business plan mining to get started if you don't know how to make your own coal.
David has decided to buy the required coal mining tools and equipment, as well as hire the necessary staff, one week before to the launch date, so that they may be trained. David will hire senior assistants to monitor the miners' operations since they will have to go from place to place to extract coal.
The company will take up a large space in Chicago and convert it into an office, outlet, and workshop. Mountain top removal and strip mining will be used for surface and underground coal mining, respectively. The workshop will extract and treat coal before selling it in the company's store.
Products
If you possess a coal mine and want to start a coal mining firm, you'll need to figure out what services and items you'll provide first. Because it will be dependant on your whole workforce and technical equipment.
Include your product in your coal mine business strategy if possible. Because it may help you make important decisions before to deployment.
David Miners will use its own personnel to mine coal underground. The following things will be available for purchase from the company.
Bituminous and Sub-Bituminous Coal: We'll provide bituminous and sub-bituminous coals, which are mostly used to create electricity in power plants.
Metallurgical Coal: We'll provide metallurgical coal, which is mostly used in the steelmaking process.
We'll provide anthracite, the highest-quality coal available for personal and commercial use.
Cannel coal, which is used to generate beautiful flames, will also be available.
Coke: Coke, a leftover coal byproduct with a range of uses, will be another key product of ours.
We'll also give you coal tar, which is used to make things like fragrances, pesticides, and colors.
Other Leftovers: We'll sell silica and coal gas, as well as other residues left over after treating raw coal.
Coal Mine Marketing Analysis
If you want to run a coal mine and sell coal products as a business, you'll need to do a complete marketing analysis first. Marketing analysis may help you grasp the current status of similar companies as well as current market trends. It could also help you figure out what issues you might encounter when working for your target market.
This coal mining business plan sample may teach you what to look for during a marketing study. It is definitely recommended that you engage someone to do your marketing study if you are not an expert in the field.
Market Developments
Around 1500 coal mining companies employ around 62,500 people in the United States. Despite the fact that coal mining companies made $30 billion in sales in 2019, according to IBISWorld, this sector is shrinking rather than rising. However, if you start your company with careful planning and preparation, as well as selecting a market with fewer competitors, you will not lose money.
Segmentation of the Market
Power Generating Firms: The main buyers of our processed coal will be power generation companies. Steam is generated using thermal coals such as bituminous coal, sub-bituminous coal, and anthracite.
Steel producers: Coal is utilized in 70 percent of all steel production. Such enterprises will be a target for us since coking coal is essential for steel manufacture.
Cement Makers: Because coal is largely used as an energy source for cement production, cement manufacturers will be another segment of our target market.
Chemical Companies and Medical Facilities: Our products will be needed by a variety of businesses, including those who make shampoos, dyes, paints, and other similar products. Furthermore, since coal products are used in operations such as Charcoal Hemoperfusion, the pharmaceutical sector and medical institutions will demand coal.
Business Objective
In your coal mining company business plan, clearly stating your business objectives may aid you in taking the essential measures to achieve them.
David Miners' business objectives are as follows:
We hope to establish a monthly net profit margin of $10,000 at the end of the first year.
To always have a specific amount of cash on hand.
We can cut resource waste by 15% each year by improving labor efficiency.
We aim to increase our sales by 25% every three months.
Pricing of Products
Our price is almost equal to that of our competitors. However, for the first three months, we'll offer you a 10% discount on all of our products.
Mining Company Marketing Strategy
The formulation of a mining company's marketing strategy is crucial since it is the only method for you to be introduced to your customers. In your business plan for a huge coal development organization, you must clearly outline the techniques you will employ to reach out to the groupings of your target clientele.
Analysis of Competitors
The scale of the market for which our products are needed is our most important competitive advantage. Despite the fact that there are already established coal companies in our region, we want to attract customers as the need for coal increases. David has also made contact with others who may need our coal supply.
Second, we have the best equipment and highly trained employees that are capable of doing any work, from blowing a mountaintop to extracting coal tar from coal.
Finally, we are the only firm in the industry that allows customers to buy and pay for their orders online. Using the services of our web developers, we will enable our clients to make orders for us to offer their desired things at the set time.
Strategy for Selling
To introduce our firm, we will send letters and brochures to groups of our target consumers. We'll make sure your social media and web presence are powerful. Finally, we'll provide a range of discounts in order to encourage more individuals to purchase.
Employees of the company
The company's owner and CEO will be David. To run his coal mining enterprise, he'll hire the following people:
The entire activities will be overseen by two general managers.
To maintain track of money, there will be two accountants.
To keep the coal extraction and processing activities going effectively, two mining engineers are required.
Ten field personnel will be in charge of major duties.
Two Senior Assistants will be in charge of various duties.
1 Sales and Marketing Officer is responsible for identifying new company prospects.
The display center requires one store operator.
2 technicians are responsible for keeping the technical equipment in excellent working condition.
The company's websites will be managed by one Web Developer.
To maintain the place clean, there are 5 cleaners.
Two drivers will offer transportation.
1 person to work at the front desk as a receptionist
Plan your finances
The only thing that can help you set reasonable and attainable financial goals for your organization is a financial plan. In your coal mining firm strategy, you must thoroughly analyze how you can meet your financial goals while balancing all of the costs of equipment, maintenance, employee salary, and workspace rent.
You'll need to budget your hard-earned money to carry out all of that careful spending, which you can only accomplish if you've decided on the big picture in the form of a financial plan. Here is an example financial plan created by David Miners to give you an idea of how to create a successful financial plan.