Last updated on October 13th, 2023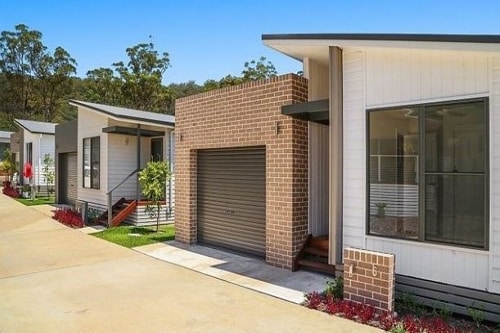 INTRODUCTION
The Misty Mount Precinct development includes a Country Guest Lodge, an amaMpondo history Museum, an Agri–Park, a Shopping Centre, a Service Station, and low- and middle-income housing. It is a modern park-themed project that is in line with the community's ambitions. It is part of the Misty Mount Rural Development Plan and will therefore serve as a valuable resource and a must-have for local, regional, and neighborhood purposes. The Guest Lodge & Agri–park will be themed amaMpondo and will be built to be financially and technically successful in order to promote the Nyandeni Tourism and Agricultural area, benefiting visitors, local farmers, workers, and the surrounding community as a whole.
The amaMpondo themed Guest Lodge is a modern Afrocentric institution that will give a relaxing night out or overnight stay for family and/or friends. The institution will also be a much–needed facility that fulfills long–overdue aspirations and is, therefore, an important aspect of the Misty Mount Guest Lodge and Agri–Park.
This Business Plan provides an overview of the Misty Mount Development Node and was created to ensure that all stakeholder expectations are met as the planning process moves forward.
BACKROUND
The Misty Mount Community addressed the Department of Rural Development in 2014, requesting the transfer of the Misty Mount Stores title deed to the community. The community was told that this would not be possible since the site was held by the Department of Public Works, but that a hiring agreement might be reached.
*Mr. Sonwabile Ndamase of Misty Mount Community approaches BOLDE Architecture cc in 2015 for a site study and spatial development maps.
*2016: Mr. Ndamase helps organize a community meeting at Misty Mount with the Department of Rural Development and Rural Reform by placing an ad in the Daily dispatch asking for the meeting to be conducted on August 23rd, 2016. On the 30th of August 2016, the Department confirmed that the meeting was conducted successfully at Misty Mount, that there were no objections to the plan, and that a formal community resolution had been agreed upon.
*2016: Due Diligence is assigned and commissioned to a turnkey professional team led by Lihle Trading cc, an SPV formed by Mr. Ndamase.
Environmental Impact and Due Diligence
For the development, assessments, land surveys, property valuations, and preliminary project costing are required.
CONTEXT and VISION
Misty Mount Stores
is around a 20-kilometer drive from Mthatha and 30 kilometers from Libode, making it a type of midway point.
The evident desire for Mthatha to expand farther afield towards Libode is compounded by the fact that there is little or no land for growth within the KSD Municipality Boundaries, and since Mthatha is regarded as the Capital within the O.R Tambo Region, smaller cities migrate towards Mthatha.
Misty Mount Stores is a strategically important location since it will serve as a psychological link between Mthatha and Libode, the two nearest cities in the region.
Region of O.R Tambo
The Misty Mount Development will be closely linked to the O.R.T neighborhood and will serve as the gateway to Durban for the new Coastal Meander Tollway.
The Misty Mount Development Strategic Plan creates a framework for balancing the numerous conflicting interests, uses, and services that bring life to the Misty Mount region, as well as ensuring its success as the community expands and changes.
By focusing on the acknowledged Migration, Travel, and Shopping trends in the region, the imaginative and prescient is to:
Developing a Blended Enhancement use Node inside the existing natural rural United States of America environment that will change with it when habitat and commerce movement densifies the area.
To provide access to amenities along the R61 Toll Road in a quick and comfortable manner.
Providing enjoyable great services of amaMpondo heritage's distinctive indigenous ride.
Participate in community building action and tourist marketing in the Eastern Cape Province and around South Africa.
Strategy. Management and organizational skills
Lihle Property Holdings will plan, design, purchase, build, and utilize ancillary information for the highest-quality available solutions specific to this project's variables for the Misty Mount Development's Turnkey method.
This does not restrict Lihle Property Holdings from entering into contracts with other clients or organizations, or from developing internal resources to carry out the activity.
Misty Mount Community Development Trust, which is currently being formed, will be stakeholders with Lihle Property Holdings, a private firm that will lease the site from the government, and will have equity, employment equity, and supply settlement arrangements with them. This community development cooperation will result in the creation of long-term employment.
CONTEXT
Project Implementation & Cost
This project's implementation approach A prioritized list of proposed capital upgrades, continuing preservation initiatives, and research will be included in the Misty Mount Development to revitalize the Misty Mount Area and prepare it for the next twenty years of development and prosperity.
The total cost of implementing this Development is projected to be over R400 million, spread out over 48 months (4 Years). This is a significant expenditure that illustrates the Community's commitment to responding to the government's efforts to improve alternative routes by building new roads and renovating existing ones.
Renovating the R61 Toll Switching Route
The public investment component of the project, such as the Agri-Park, should be viewed as a necessary step toward leveraging non-public region investment in the O.R.Tambo area and ensuring that the area grows as an attractive, diverse, reachable, and vibrant location for the region's residents, corporations, and visitors.
COUNTRY GUEST DEVELOPMENT STRATEGY & COMPONENTS
LODGING (R82Million)
A thinking idea for a modest intimate Country Guest Lodge is included in the Strategic Plan.
Within the precinct, there will be a Country Guest House and 35 Chalets distributed around the gorgeous environment.
Components' List
There are 35 chalets total.
There are 25 beds in this country guest lodge, which also has a restaurant and conference facilities.
The following three categories of rooms will be accommodated by the various sorts of accommodations:
*Chalets with 1 or 2 bedrooms are available on their own.
*The Country Guest House has single standard rooms, suites, and family rooms.
Swimming Pool with Gazebos and Deck
Spa
Museum of Cultural Heritage
CENTER FOR SHOPPING AND SERVICE (R123 Million)
A concept map for a small retail center with a service station and a SAPS charge office is included in the Strategic Plan.
Retailers, supermarkets, wholesalers, agricultural supplies, and animal care stores will all be served by the buying center.
Components Catalogue
South African Police Satellite Charge Office
Shopping Centre (8000 sqm)
Service Station
Medical Clinic
INFRASTRUCTURE is the term used to describe the physical structure of a building (40 Million)
Misty Mount is a remote place with little infrastructure if any at all.
Because infrastructure may be costly, and many projects fail as a result of this, an application must be filed via the O.R Tambo District municipality to the "Municipal Infrastructure Grant" (MIG) Infrastructure component funding to reduce the task's load.
AGRI-PARK is an agricultural park located in the United States (R61 Million)
"networked innovation system of agro-production, processing, logistics, marketing, coaching, and extension services, located in a District Municipality," according to the Strategic Plan.
The Agri-Park, as a network, allows for the market-driven combination and integration of a variety of agricultural activities and services, as well as rural transformation services.
Components Catalogue
The Farmer Production Support Unit (FPSU) is a rural small-scale farmer outreach and capacity-building organization that connects farmers with markets. The FPSU primarily collects, stores, and processes for the local market, as well as providing extension and mechanization services.
The Agri-hub (AH) is a unit that specializes in production, equipment rental, processing, packaging, logistics, innovation, and education.
The Rural Urban Market Centre is a place where people from all over the country come (RUMC). The main goals of the RUMC are to link and contract rural, metropolitan, and worldwide markets through contracts.
Acts as a storage facility, releasing food to city markets only as seasonal trends dictate.
*Using cutting-edge information and communication technology, provides market intelligence and information feedback to AH and FPSU.
RENTAL HOUSING FOR SOCIAL AND MID-INCOME PERSONS (R103 MILLION)
The Strategic Plan also incorporates a number of aspects of condominium housing that have been requested.
The scarcity of residential housing in and around Mthatha is at an all-time high. Recent projects, such as a new regional mall, a 100-room hotel, and a slew of government incentives, have enticed more employees and job seekers to the area. As a consequence of the spin-off enterprises, more employment has been generated, which has inevitably resulted in a housing scarcity.
While we want to cater to those with lesser incomes, it's also important to remember that there's a huge need for accommodations for those in the medium to upper-income levels.
The housing concept would serve low- to middle-income employees that commute between Mthatha and Libode on a daily basis. The housing upgrade is also beneficial to the retail and Agri-Park components since it ensures the precinct's immediate viability.
Components' List
Bachelor Units: 20 (35 – 40sqm)
(40 – 45sqm) 50 x 1 Bed Units
Units with 90 x 2 beds (45 – 55sqm)
40 × 3 Bed Units (60–70 square meters)
TOTAL UNITS = 200
Development of Infrastructure
Infrastructure for Services
*Availability of Water
It's important to remember that portable water is a limited resource, hence rigorous "Green Goals" will be applied to this project.
Water consumption will be reduced significantly through rainwater collecting and tap waft restrictors.
*Infrastructure for Waste Water
All Development Components will be able to use the sewage reticulation inside the improvement area, and a fuel device will be researched.
*Infrastructure for Storm Water
Precipitation harvesting will be developed to reduce water consumption while also improving the attenuation of rainwater on site, lowering the height intensity of stormwater discharge into the specified systems.
Principles of Value and Development
Much of Misty Mount's expected growth is centered on innovative, one-of-a-kind initiatives that are focused on location and community. The jobs themselves then serve as places for a transit-supportive hall connecting Mthatha, Libode, and Tombo.
Fantastic and publicly accessible development with facilities and an appropriate hospitality institution has monetary value in terms of acting as a catalyst and increasing real estate value, tourism revenue, and developing spin-off effects within the community – all of which should be continually improved.
The Misty Mount Development is a vital piece of the puzzle for local growth and involvement.
MARKETING
To ensure high occupancy quotations throughout the year for the Facility's viability, a perfect promoting strategy and aggressive execution by way of an enthusiastic and successful crew are necessary.
CONNECTED
The development is physically and aesthetically connected to the Mthatha, Libode, Tombo, and Port St Johns Corridor, as well as the town's significant natural and cultural heritage places. To provide a motivated workforce and a community that will own the development's goal.
ATTRACTIVE
The high-quality design is a priority in all sectors and structures.
The development's buildings will be distinctive, and they will become identifiable landmarks in the neighborhood.
THE MAIN GOALS OF THE PROJECT
Lihle Property Holdings' ambitions for this project are to be a successful business that will put in place development initiatives and carry them out in such a way that the organization remains sustainable, with accurate results for benefactors, satisfied investors, and, most importantly, a positive impact on society as a whole.
The Misty Mount upgrade will make it easier for people to stop by the Misty Mount Stores, resulting in a catalyst for more formal and informal business.
The absence of hospitality and conferencing facilities in Mthatha and Libode is a significant drawback for tourists at different times of the year, and this is especially true when big retail chains are unable to host regional conferences or seminars in the area of their best-performing stores.
This integrated development project has the potential to inspire regional and national audiences, motivating them to try it for themselves and, dare we say, copy the concept in other rural locations.
The Misty Mount Precinct Development project aims to increase tourism and appeal to the way of life visitors by enhancing the O.R Tambo region's reputation as an ecologically conscientious, amenity-rich holiday location.
The Misty Mount Community aspires to grow and diversify the Municipality through increased population and business, as well as to promote the development of a regional knowledge-based economic system to foster monetary diversification and stability, as well as to create high-quality jobs for these far-flung communities.
RESULTS FOR THE ENVIRONMENT
Environmental issues have been handled with great care.
ORGANIZATIONAL STRUCTURE PROPOSED
This suggested organization's main components are as follows:
A "holding" company with a community-based finance component.
A body that oversees and manages projects.
Contractors' group
Suppliers' group
A 'holding' company that also has a lending business
(Lihle holding for the Community Trust)
The 'holding' company gets first-class finance. The form of the jail, as well as its precise shape, will be determined by the benefactor's and other stakeholders' individual interests.
The funds available in this entity are allocated to the activities necessary to carry out the objective and its supporting structures.
A body that oversees and manages projects
(Lihle Property Holdings)
The entity in charge of undertaking execution, costs, and performance is the undertaking administration and supervision entity. This company serves as a connection between what the customer wants and what the machine suppliers and installation companies do to supply, install, and bill the facility. This institution plays a critical role in collaborating with contractors to ensure that they are able to perform efficiently and successfully.
A group of subcontractors (Procurement Process)
The construction must be completed to a high standard and at a minimal cost. This is best accomplished via the use of small contractors with little overhead, which is aided by their ability to engage with the endeavor administration and supervision agency.
The turnkey employer's 'face' in the area is the contractors.
The contractors represent the turnkey organization's 'face' on the ground.
A group of vendors (Procurement Process)
Material is produced in large quantities by a limited number of large corporations. They profit from large volume and economies of scale in the majority of cases.
PROJECT COSTS
THE CONSTRUCTION BUDGET FOR THE MISTY MOUNT STORES PRECINCT IS R411m.
Each project's fixed-price construction contract will provide a four-star facility, catapulting the Misty Mount Precinct to unprecedented prominence in the Eastern Cape.
Appendix A contains the extra-reliable Construction Budget.
CONCLUSION
The O.R. Tambo region has a long history of community and national leadership that has aided its development. This leadership legacy is visible in this community, as shown by the establishment of projects aimed at improving human lives and the environment. This is where all suffering rural areas should go.
This is a tough task that is no longer often included in the purview of ordinary municipal or community duties.
As a result, this business plan is based on cautious assumptions and due diligence, reflecting the community's risk tolerance in the face of unemployment and shortages. The broad-based advantages for the community inspire Lihle Property Holdings and the community to explore this opportunity.
Related link