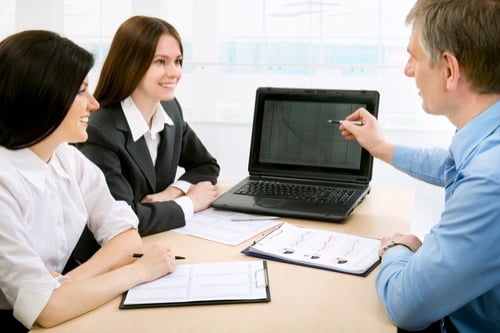 Your company is relying on the possibility of SBA financing to get off the ground (or grow). Before you go down to meet with a lender, you want to make sure you've prepared yourself to the best of your abilities, which includes filling out a ton of documentation. Make sure you satisfy the loan's eligibility criteria before you fill out the application for an SBA 7(a) loan.
The SBA 7(a) loan application has several parts, some of which are filled out and submitted by your lender. Here's a summary of the seven major types of paperwork, as well as information on your responsibilities as a borrower.
1. Application for an SBA 7(a) Loan
The 7(a) LGPC (Loan Guaranty Processing Center) Submission Cover Sheet, SBA Form(s) 1919, and SBA Form 1920 are the three major components of this application. You are solely responsible for supplying information on Form 1919 as the borrower.
1919 SBA FORM(S)
The SBA Form 1919 provides basic information about the applicant and aids in determining their loan eligibility. For each company owner, you'll need to fill out Form 1919. Any of the following roles may be included:
-Proprietors
-Partners
-Directors
-Officers
-Members of an LLC who are in charge of the company's management
-Anyone employed by the applicant to run the business on a day-to-day basis
-Owners who hold 20% or more of the company's equity
-If the applicant's company is held by a trust, he or she must be a trustee.
Avoid filling out this form right away unless you intend to finish and submit all of your paperwork in the near future. What is the cause behind this? A Form 1919 must be dated within the last 90 days when submitted. The official SBA Form 1919 may be found here.
1920 SBA FORM
The SBA needs your bank or lending institution to submit this form in order to screen you for eligibility. (There's no need to fill it out.) If you've taken efforts to repair your credit and prepare yourself before contacting a lender, you'll have a higher chance of clearing this section's screening.
2. Credit Memorandum from the Lender
This is another form that will be submitted on your behalf by the lender. It provides information on your creditworthiness based on a variety of variables. Here's where you can learn more about how to improve your company's creditworthiness.
A business debt schedule must also be submitted on your behalf by the lender. You may speed up the process by presenting a list of your company's long-term obligations to your lender's meeting, including loans owned by co-borrowers, affiliates, and eligible passive businesses (EPCs).
3. Authorization Draft
This form is required by the SBA for Certified Loan Program (CLP) lenders, but other lenders are urged to submit it as well.
4. Your Documentation: Personal Information
You'll need to bring your personal documents in addition to the formal SBA 7(a) loan applications. This part has three components, although not all candidates must complete all three. The elements are as follows:
-Financial Statement for Individuals
-Personal History Statement
-Alien Status Documentation
The only component that all borrowers must complete is the Personal Financial Statement. When you meet with your lender (rather than the SBA), he or she will give you this paperwork. You'll need to provide details regarding your own assets and obligations to fill it out. These are some of them:
-Savings and checking accounts
-Accounts for retirement and IRAs
-Income from stocks, bonds, or other types of investments
-Salaries, disability benefits, Supplemental Security Income (SSI), pensions, and other sources of income
-Accounts for credit cards and loans
You'll need to submit this information for yourself, your spouse (even if they won't be a guarantor), and any other company owners who hold 20% or more.
The SBA Form 912, Statement of Personal History, is the second form in this part. If you responded "Yes" to question 2 or 3 on the Borrower Application, you just need to fill out this form. These are the inquiries:
(2) Have you been arrested for any criminal conduct in the last six months?
(3) Have you ever been convicted of any criminal crime, other than a minor traffic violation?
1) has been found guilty;
2) enter a guilty plea;
3) enter a nolo contendere plea;
4) been ordered to participate in pretrial diversion; or
5) been sentenced to any kind of probation or parole (including probation before judgment).
Within 90 days of submittal to the SBA, the Statement of Personal History must be dated.
The Documentation of Alien Status is the third form. If you are a non-US citizen, you will just need to fill out this form.
5. Additional Documents for Processing
Your lender may additionally want a company valuation statement as well as copies of all refinanced notes and leases, depending on your circumstances. The lender or a third party may perform the company appraisal, which is only required if there is a change of ownership.
If you're utilizing an SBA 7(a) loan to refinance a debt that's held at a different institution than the one where you're applying for the loan, you'll need to provide copies of any notes and leases that need to be refinanced to your lender.
6. Financial Statements of the Company and Affiliates
Your SBA 7(a) loan application may need several kinds of financial statements from your company. These are some of them:
-Income statement and balance sheet for the current year (these must be dated on the same date, within 180 days of submission)
-Income statements and balance sheets for the fiscal year (or federal income tax returns for the most recent past three years)
-A year's worth of cash flow forecasted month by month (this is required for all new businesses)
-Financial statements signed by the seller (this is required when buying an existing business)
If you're starting a new company and don't have financial statements, your comprehensive business plan may suffice. For business affiliates, you'll need to provide the same financial information.
7. Documents to Support Your Case
You may be required to provide supporting documents for eligibility, collateral, or other reasons, depending on your planned use for the loan. If you're a franchise, you may be required to submit a Franchise, Dealership, and Licensee Agreement, which must be signed by a franchise's authorized agent. Business purchase agreements and fuel supply agreements are two more types of qualifying paperwork.
You may need to provide a real estate assessment if you're utilizing real estate as security for the SBA loan. Licenses for businesses, records of previous litigation, and leasing agreements may also be needed.
If you're unsure what to bring, we'd be glad to advise you on your particular situation. We've worked in the financial markets for a long time and can assist you in obtaining the funds you need. If you have any queries, please contact the professionals at Skyrocketbpo.
Take the Following Step
It's critical to provide all of the necessary information to avoid your application being delayed or denied. We at Skyrocketbpo are pleased to provide personal assistance. Even if it means looking outside of the SBA 7(a) platform, we connect company owners like you with the appropriate lender for your circumstance. We support our clients by 1) providing a free educational portal and 2) using our lender-matching service to assist you in achieving your goals. We have a strong affinity for small companies in the United States, which we think is reflected in our customer-centric approach. To learn more, contact us or apply for prequalification right now.
Related link