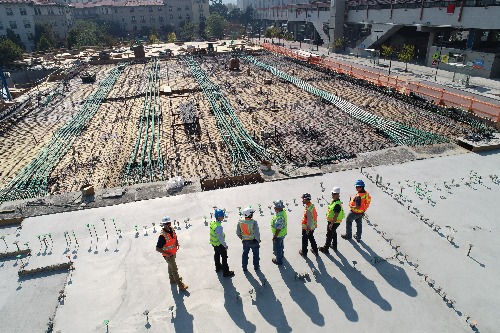 Starting Your Own Building Firm: A Business Plan for a Construction Company
The construction industry is quite profitable, and many people want to work in it. However, just entering the construction sector and starting a company is not enough. You must create a strong company plan in order to have direction and a viable approach. Failure to do so might result in unfavorable situations and significant losses.
Do you wish to establish a construction company of your own? If you answered yes, continue on because this article will teach you all you need to know about creating a well-thought-out construction company business plan.
Summary of the Report
"How can I start a construction business?" many people question. Well, the best place to start is with a well-thought-out construction business launch strategy. The first component of your plan should be the executive summary. For those who are unfamiliar, an executive summary is a quick description of your rationale for starting a business (in this case, a construction company.)
This part will essentially show potential investors what they can expect from your proposal, ensuring that they are acquainted with the business plan's overall substance. In the executive summary, explain how you plan to manage your new construction business, potential customers, and your goal. It's a terrific way to convince readers that you've done your research and are serious about getting your business up and running.
Summary of the Business
Anyone who gives you an example of a business plan for a construction firm will provide a comprehensive company biography after the executive summary. This area of your proposal will concentrate on your company's brand and how you plan to promote and market it. You should also discuss how you plan to improve your construction company's web visibility, since this will show potential investors that you are serious about making money.
The firm summary section should also answer important questions such why you founded your company, who the owner is, and how they got started.
Services
Owning a construction company is a big deal, and every investor wants to know more about the services you provide. Since a consequence, pay special attention to this area, as it has the power to make or break your construction company business plan. Fortunately, this portion will be straightforward since construction companies provide a limited range of services. Nonetheless, you should detail the services you provide, since this will convince investors that you are knowledgeable in your field.
Construction Company Marketing Analysis
While writing down construction company options in your proposal, set aside a section for marketing analysis. This portion of your business plan will provide readers a detailed explanation of construction market trends and segmentation. You should also define your target market and why you chose particular demographics.
Furthermore, investors want to know how much you plan to charge for your services or commodities, so a well-thought-out pricing strategy should be included in the marketing research. Consider investigating and reviewing the pricing in your target market to ensure you have adequate data to back up your prices, increasing your chances of receiving the financing you need to start your construction company.
Marketing Techniques
As previously said, starting a successful construction firm is more difficult than most people imagine. There are a number of issues involved, which might lead to losses or the liquidation of your company. As a consequence, it's crucial to show potential investors that you're capable of operating a successful construction company.
The most straightforward way to show that you are worthy of investment is to create a comprehensive marketing strategy that incorporates numbers and facts to back up your claims. Any construction marketing plan will cover monthly and yearly sales, profit predictions, and rival evaluations if you look carefully.
Some proposals may contain diagrams, charts, and tables depicting your construction firm's expected trajectory, proving that you have a well-defined profit strategy.
Personnel Strategy
Investors, especially those with years of experience, are wary when it comes to aiding up-and-coming businesses. Telling customers who will work for your construction company and what their tasks will be may put them at rest. To achieve this, create a section named "Personnel Plan." This section is critical when creating a business plan for a construction company since it stresses your company's people as well as the average salary of your potential employees.
This part should also contain information about your company's personnel' responsibilities and contributions. It's preferable if you develop a full, detailed personnel plan and provide a wage estimate for your staff. Again, since your company's investment is at stake, you should do considerable research to guarantee that you get correct facts and figures.
Plan your finances
Many people strive to establish a construction company, but only a few are successful. Why? Because individuals that fail often provide a lousy financial plan, and no one ever criticizes it in other instances. Without a question, the finance strategy is the most important component of your construction company's business plan. It should be heavy on numbers and outline how you intend to handle the finances of your firm.
Every successful company proposal includes a break-even analysis, monthly and yearly profit business plans, business ratios, predicted profits and losses, and other critical criteria. Remember that business concepts without financial strategy are a deal breaker for most investors, and your prospects of being funded will be slim.
Appendix
The appendix will be the last section of your construction company's business plan, and it will include the essential talking points. Including more documents, charts, and tables related to your upcoming construction firm is a great way to grab people's attention and show that you're serious about starting a business.