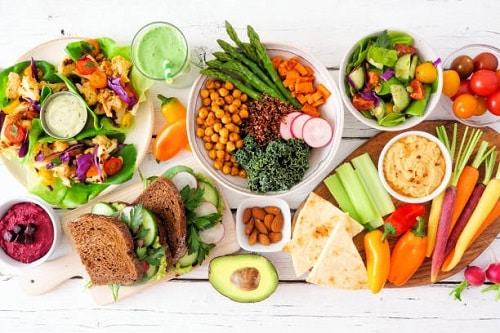 Many consumers are attempting to reduce their consumption of meat and animal products as part of a "plant-based" diet. These clients are driven not just by a desire to improve their personal health, but also by worries about the industrial food system, animal cruelty, and climate change.
According to a recent study by Packaged Facts, a well-known market research firm and a division of MarketResearch.com, the plant-based food sector is growing at such a rapid pace that per capita meat consumption is predicted to dip for the first time since 2014.
According to Packaged Facts, the plant-based diet and sustainability are two of the top food trends impacting consumer preferences and new food product launches in recent years.
Plant-based eaters aren't only vegans and vegetarians; "flexitarians" who want to eat more plant-centric meals but aren't ready to completely give up meat or animal products are also on board. Omnivores and flexitarians account for a far greater proportion of the population than vegans and vegetarians, making them a valuable target market for food and beverage companies.
Plant-Based Consumer Profile Vegans, vegetarians, and flexitarians have similar traits as a consumer category. According to Packaged Facts, they are most likely to be:
Higher income translates to more expensive meals and a willingness to pay more on higher-quality things like sustainable and clean-label foods.
Millennials and Generation Z are among the younger clients who like fresh, healthy foods and are prepared to try new products.
Parents with little children who value spending quality time with their families and cooking healthful home-cooked meals.
On the other hand, vegans, vegetarians, and flexitarians place a higher importance on online grocery shopping and restaurant ordering. Because these clients are often younger, they are used to making purchases using apps or websites.
Social distancing strategies connected with the COVID-19 pandemic have strengthened the online ordering trend as more consumers desire to avoid in-person shopping or dining in eateries.
Where to Learn More
Do you want to learn more about plant-based food sector consumer trends? The ultimate guide to the vegan, vegetarian, and flexitarian consumer in the United States is Vegan, Vegetarian, and Flexitarian Consumers by Packaged Facts. Using Packaged Facts' broad monitoring of the food and beverage market and unique surveys, this study examines current trends and future directions for marketing and retailing, as well as consumer behaviors across the business and across the greater food and beverage industry.
On the Packaged Facts website, click the link above to view the abstract, table of contents, and purchasing choices. The report is also available to Profound subscribers.
Consumer demographics and shopper insights, consumer financial products and services, consumer goods and retailing, and pet products and services are among the topics covered by Packaged Facts. Packaged Facts also offers a full range of custom research services. Reports may be purchased both on our company's website and via MarketResearch.com.