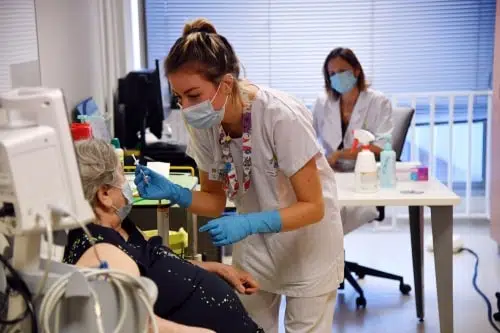 There are a lot of things to consider when establishing your own home healthcare company. One of the most essential considerations is the prospective expenses, which include everything from the initial investment through location selection and employment.
One of the first things to think about is the startup expenses. In most instances, it's easy to underestimate the amount of time and money required to start your own company.
When choosing to establish your own home healthcare company, consider the following considerations, which can help you estimate a reasonable budget and timeline:
NON-MEDICAL HOMECARE AGENCY VS. MEDICALLY SKILLED HOME HEALTHCARE AGENCY
Many newbies to the business are confused about the difference between a competent medical home health agency and a non-medical home care service. Unsurprisingly, the amount of money and time required to establish a non-medical or skilled care service will vary.
Under a physician's orders, skilled medical home healthcare companies provide certified nursing care and rehabilitation treatment services. These kinds of home care companies have greater starting expenses, which is understandable. Once the company is up and operating, profit margins are usually greater as well. For example, for the whole year of 2019, the combined average revenue for BrightStar Care (initial sites alone) was $1,925,681.
Personal care, help with daily living tasks, food preparation, cleaning, and transportation are examples of non-medical home care services. These services are excellent for people with developmental impairments and seniors who wish to stay at home secure and comfortable but don't need professional nursing or treatment.
INVESTMENT IN FINANCE
Expenditures for licensing, administrative work, and care provider expenses will make up a large portion of the early costs. Computer software and hardware, training, consultancy, and the cost of commercial office space are all additional expenses.
As a young entrepreneur, finding the appropriate procedures for every aspect of your startup company may be difficult. A franchise, on the other hand, takes care of these details for you. Not only does the franchise model offer established processes and a foundation for success, but it also includes all of the costs associated with getting your agency up and operating. This eliminates any issues that may arise as a result of unexpected expenses.
An initial investment of $101,656 to $169,414 is required to establish a BrightStar Care home care business.
** This covers the following:
The franchise cost is paid up front.
Office space, supplies, and utilities are all included in the price.
Signage and furnishings
Computer hardware and software
Advertising and marketing materials
Licensing and insurance
Expenses for training, travel, and living
INVESTMENT OF TIME
Anyone planning to establish a home care company from the bottom up should create a three-year budget. This will provide them enough time and resources to ensure that their company gets off to a good start and that they have adequate time to perfect operations.
The most essential measures to take for your company during your first year as an owner establishing a home healthcare service from the bottom up are:
Creating a name and a logo
Development of policies and procedures
Regulatory compliance and licensing
Business growth and marketing
Purchase and installation of computer software and hardware
Recruiting, onboarding, training, and retaining employees
Rental of office space, supplies, equipment, and furnishings
Calculations of direct staff wages and costs
TIME IS SAVED WITH THE FRANCHISE MODEL.
All of the aforementioned procedures and processes are in place inside a franchise model, reducing your starting time from three years to three to six months. Franchisees get a substantial competitive edge as a result of this, as well as the ability to begin performing the job they like far quicker than independent operators.
A franchise business model may provide the necessary advice as well as well-established processes. You may anticipate running a successful home healthcare company and reaping the benefits of performing meaningful work that makes a difference in people's lives on a daily basis.