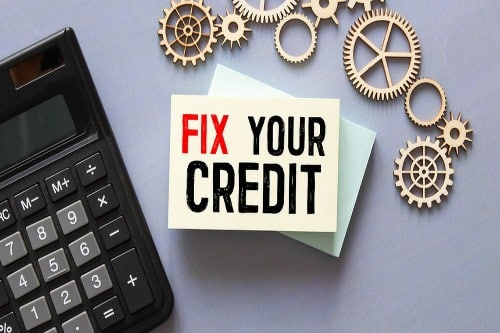 Do you want to establish your own credit repair company?
Do you want to start your own credit repair business? There are a number of benefits to starting a credit repair business, the most notable of which is the very low initial investment required. Second, you may start small, perhaps with a virtual office, and gradually grow your arrangement.
Credit repair companies enhance their clients' credit scores by identifying mistakes in their credit reports and disputing incorrect information with the appropriate organizations. Due to the present condition of inflation, individuals and small businesses alike are more interested than ever in credit repair services.
Because the biggest disadvantage of this business is the difficulty in attracting high-paying consumers, it's vital that you have a good business plan for your start-up. The business plan will not only help you attract prospective consumers, but it will also provide the groundwork for your company's future operations and decisions. If you don't know where to start, we've created a business plan for a credit repair firm named 'CrediReps.'
The Company
CrediReps will be a credit repair company that is certified and registered and devoted to fixing all of your credit problems. The firm will be owned by Frit John, an experienced credit counselor, and its headquarters will be in Manhattan.
Management
A startup's success is mostly dependent on its personnel and management, which is why John planned ahead of time before starting a credit repair business. The company's management staff will consist of sales professionals, credit analysts, and business advisors.
Customers
Our credit restoration counseling services will help individuals, families, small enterprises, and established organizations in Manhattan.
Business Objective
By the end of the first year, we want to have a net profit margin of $10k per month, balancing launch expenditures with earned revenues.
Owner of a business
CrediReps will be owned by Frit John, a University of Illinois business graduate. John has worked with credit bureaus such as FICO and Equifax for over ten years.
Why is the company being established?
The firm was formed with the intention of making a profit while also providing high-quality services to clients in this sector.
How will the company get started?
If you're wondering how to start a credit repair business, keep in mind that it can only be done correctly with good planning. John thoroughly planned every aspect of his business. The company will start in a leased office. In addition to computer equipment and conventional office supplies, credit restoration software (TrackStar) will be acquired.
The following is a synopsis of the company:
Customers' services
Make sure you pay great attention to the services you will deliver to your customers before you start your credit repair business, since this will effect the planning of all subsequent stages. CrediReps will assist clients in improving their credit scores by identifying mistakes in their credit reports and disputing incorrect information with the appropriate organizations. The following are some of our most essential services:
Services for credit repair Services for dispute resolution
Credit re-establishment services
Services to aid in the resolution of a dispute
Services that handle collections shall stop and desist.
Financial advice in other forms
Credit repair business marketing analysis
If you don't know how to start a credit repair business, you may do your own research or use our credit repair business plan template or other similar business plans to get started. A comprehensive marketing research is the most important component of a successful bank credit business plan, which is why it's a good idea to use the help of marketing pros. You may use this credit repair business plan template to take you through a marketing research if you're starting this firm on a small scale. Marketing analysis is important since it shows you where you stand in the industry. As a consequence, it must be thoroughly researched before deciding how to start a credit restoration business.
Recent Market Changes
As a consequence of increased unemployment rates and less disposable income, people's financial problems have worsened, influencing their reliance on credit repair services. Consumers may use credit repair services to help them manage their debt, detect errors in their credit reports, and dispute inaccurate credit information with credit reporting agencies. Due to the importance of the work they do for consumers, the number of organizations providing credit repair services is increasing, especially in industrialized countries. More than 123,000 credit repair businesses are registered in the United States, employing more than 135,000 people and generating more than $6 billion in revenue each year.
Segmentation of the Market
Before creating a credit repair company business plan, it's critical to look at the market segmentation of your potential consumers, since a good and effective marketing strategy can only be developed if we have a complete grasp of our target market. Our target markets in Manhattan include the residential community as well as the corporate sector. As prospective future clients, our experts have identified the following target audiences:
Sector of Business:
The corporate sector in Downtown Manhattan, which includes everything from small startups to established firms, will be our biggest consumer. This group includes product manufacturers and distributors, real estate owners, hotels, restaurants, and food businesses, IT and software development companies, and branding and advertising firms. These businesses will almost always need our assistance to repair any concerns that arise in their credit report; otherwise, they will face a slew of problems, including increased interest rates from creditors, lenders, and insurance companies.
Organizations & Institutions:
Several Manhattan-based institutions and organizations make up our second target group. In order to utilize various credit services, these firms must also have an up-to-date and correct credit record.
Individuals:
Both working and unemployed persons fall under our third target group. They must also have excellent credit, since failing to do so may prevent them from obtaining mortgages, loans, or even insurance. It will be difficult for an unemployed individual to get job or start a business if they have a low credit history. As a consequence, they'll come to us for help repairing their credit as soon as a problem arises.
Business Objective
In the first year, produce a net profit margin of $10,000 each month, $15,500 in the second year, and $25,500 in the third year.
The startup's initial expenses should be matched with generated revenues by the end of the first year.
Pricing of Products
Product pricing is one of the most important factors in deciding a company's strategy. After analyzing market demands, we priced all of our things in the same ranges as our competitors.
Strategy
Sales strategy, like marketing analysis, is an important part of a well-thought-out business plan, and it must be handled correctly before you explore how to start your own credit repair company.
Analysis of Competitors
As previously indicated, the United States has over 123,000 registered credit repair businesses, meaning that we will encounter significant competition. Credit repair is also provided by a variety of different financial consulting-related service providers, making this business even more competitive. We strive to exceed all of our competitors by providing better services and a superior customer experience, despite the fact that we have many.
Strategy for Selling
We will ensure that our official website obtains at least a 10% increase in monthly traffic, with a conversion rate of at least 50%.
A large-scale social media advertising campaign will be launched.
We will provide a 20% discount on our services for the first three months following our launch.
Personnel strategy
Before you start your credit repair business, make sure you have a personnel plan in place since it will provide you an estimate of how many employees you'll need and how much they'll be paid. John has established the following personnel strategy for his company.
Employees of the company
John will be the company's General Manager, and he'll start by hiring the following people:
One accountant is in charge of maintaining financial and other records.
2 salespeople were charge of marketing and identifying new businesses
Customers' credit records will be examined by four credit experts.
2 Consultation with a credit advisor
Customers will be served by two Customer Service Representatives.
1 person to work at the front desk as a receptionist