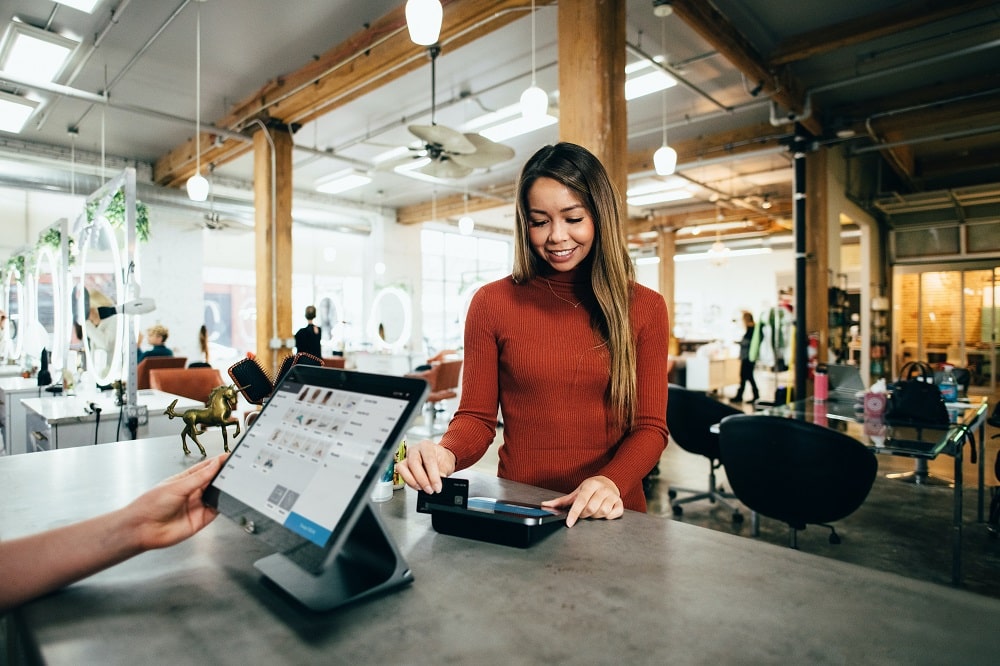 Obtaining a small business loan may be a challenging process. You'll have to meet a range of business loan requirements, which vary depending on the loan type and lender. One of those changeable components will most likely be a minimum credit score for business loan eligibility.
Credit ratings are crucial in the loan screening process since they help determine a borrower's reliability. A borrower's creditworthiness is determined by how much risk he or she presents to a lender. On the other hand, business owners with bad credit scores may have a harder difficulty acquiring financing—or maybe be altogether banned from some loan types.
However, for establishing a borrower's eligibility, each kind of loan and each lending institution will have a separate minimum credit score requirement. Let's take a look at the different credit scores that are necessary for business loans with that in mind.
With all of this in mind, you may be wondering why your credit score, especially your personal credit score, is so important when applying for business loans. Throughout the small company loan underwriting process, underwriters analyze risk to the lender, which includes the possibility that the borrower would fail on their obligation. A company that is too young or has too little revenue, for example, might be dangerous. So, how important is your credit score?
Your credit score is a long-term indicator of your financial responsibility. If you haven't been able to pay your personal debts on time in the past, you can guarantee you won't be able to pay your business payments on time as well.
If, on the other hand, your personal financial history is mostly devoid of defects (such as tax liens, bankruptcies, and judgments), there's a good chance you'll handle the finances of your firm as well. Of course, you can have a business credit score. While lenders frequently give personal credit scores more weight, having strong personal and business credit scores can only help you qualify for the cheapest financing options (SBA and bank loans). Let's take a look at what goes into personal and corporate credit scores so you can determine how to best position your business for success.
Scores
There is no minimum credit score requirement for any business financing. Certain loans are also available that do not need a credit check. However, most loan products will consider your credit score when deciding whether or not to work with you.
Simply, the higher your personal credit score, the better your chances of getting a company loan. Furthermore, your credit score not only determines if you are eligible for a certain business loan, but also influences the loan's terms, such as the loan amount, APR, and repayment schedules.
Your other requirements, such as the length of time you've been in business, annual revenue, and business credit score, may affect your business loan options and terms, but your personal credit score will likely be the most crucial factor in determining your financing options. Following is a list of the many sorts of loans you can be qualified for depending on your credit score:
700 or above
Almost every company finance option is accessible with a credit score of 700 or above. With a solid credit score, traditional bank loans, bank business lines of credit, and SBA loans are all accessible (750 or above). You'll also be able to take advantage of the lowest APRs available on these already low-cost business loans. Even if your credit score is between 700 and 749, you'll be eligible for some of the best business loans, such as bank and SBA loans. However, you'll need to bring more business credentials to the table in order to secure the best terms.
640 to 700
Lenders of business loans often consider a credit score of 640 to 700 to be acceptable, but not great. A credit score of about 680 is normally necessary for SBA and term loans. If you're on the lower end of this scale, you'll almost likely need to have a strong business background, such as many years in operation or significant annual revenue. If your personal credit score is between 640 and 699, you should look into other lending options for your business capital requirements. Medium-term loans and equipment financing from alternative lenders would be a suitable match for this credit score level.
600 to 640
If your personal credit score is below 640, you won't be approved for most bank business loans. Even if your company's other criteria are flawless, obtaining SBA loans will be difficult. You may still acquire an excellent business loan if your credit score is 600 or above. If your organization has good credentials, equipment financing or medium-term alternative lenders will be realistic options. If your firm is new and/or has a low volume, short-term loans and invoice financing will be your best funding choices.
550 to 600
If your personal credit score is below 600 but over 550, it may be difficult to qualify for the most affordable alternative loan options. Unless you have a well-established, high-volume, and profitable business, most medium-term or equipment loan lenders will not lend to you. Many invoice financing and merchant cash advance companies, on the other hand, will consider you.
550 or below
Many lenders have credit requirements that are lower than a 550 credit score. As a result, your personal credit will significantly limit your business's financing options. Check out invoice financing companies since some won't even take your own credit into account. Merchant cash advances may be an option for persons with weak credit, but they usually come with astronomical APRs.
Credit Score for SBA Loans
If you are looking for a business plan writer to get an SBA loan then we can help you!
Depending on the loan applicant and loan program, the SBA may give the largest capital (in the millions), lowest interest rates (single digits), and longest repayment periods (decades) on the market. Because they're in great demand, you'll be competing with a lot of other small business owners for the best terms.
Although the SBA aims to provide opportunities to a diverse spectrum of business owners and does not need a particular credit score, you should realistically aim for the highest possible score. If you're applying for an SBA loan, you'll need a minimum score of 680, as well as exceptional credentials in all other areas of your business.
Credit Score for Bank loans
f you are looking for a business plan writer to get a Bank loan then we can help you!
Like SBA loans, term loans from traditional lending institutions such as local banks, commercial banks, and credit unions provide the finest conditions. Borrowers with the best credit scores may be eligible for loans worth hundreds of thousands of dollars (or millions, if dealing with commercial institutions). There are also long repayment durations and low-interest rates available.
The bank underwriters will approve only the most trustworthy borrowers, as you would expect: Take into account how long you've been in business, how much money you earn each year, how lucrative you've been, and, of course, your credit score. In reality, you should aim for a score in the low 700s, with the high 600s also being regarded.
Credit Score for Equipment Financing
If you need money to acquire autos, machinery, computers, or any other equipment you'll need to run your business, equipment financing may be the way to go. It's a secured loan, which means the lenders may seize and sell the equipment if the borrower fails on the debt.
Because equipment loans are backed by guaranteed collateral, lenders aren't taking on as much risk. This is fantastic news for people with low credit ratings. For this kind of loan, a credit score of 630 may be acceptable. The equipment you wish to finance will impact the rest of your loan terms, such as how long it will last, what industry it will be utilized in, and how broadly it will be used.
Credit Score for Short-Term Loans
Alternative lenders' short-term loans are a wonderful choice for many customers that want a shorter turnaround time on finance. Online platforms have simplified the application procedure, shortened the time to financing, and, for the most part, relaxed short-term loan qualifying rules.
Capital amounts for short-term loans are typically capped at $250,000, with payback terms ranging from three to 18 months. Short-term loans from alternative lenders provide a lesser risk than the millions of dollars in capital and decades-long payback terms that the SBA may grant (to its most suitable applicants, of course).
With a minimal credit score of 600, you should be able to get a short-term loan from an alternative lender. However, your interest rates will be greater if your credit score is poor.
In Conclusion
Because it's basically a measure of your financial responsibility, your credit score is one of the most crucial elements that lenders assess in your loan application. Still, your credit score is just one aspect of your company's overall financial picture, which underwriters consider throughout the application process.
Lenders have varied credit score requirements for loan approval. Remember that the better your credit score, the more cheap loan possibilities you'll have—think of large sums with low-interest rates and extended payback durations. You do, however, have choices if your credit score isn't ideal. The most essential thing to keep in mind is that your credit score is just one component of your business loan application. While you want this number to be as high as possible, you should also ensure that your other company credentials are solid. You'll have the greatest selections accessible to you this way.