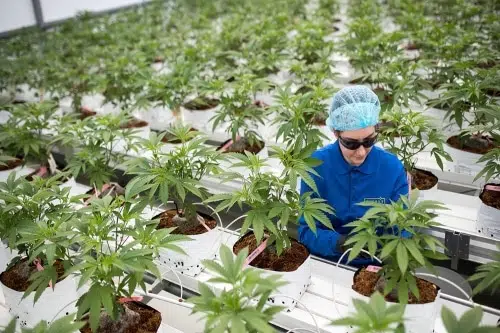 Most companies are required to get different licenses, permits, and registrations. These are placed in place for a variety of purposes, including public safety, taxation, and so on.
Licensing for cannabis companies is especially difficult due to the highly regulated nature of the cannabis sector. Compliance standards differ not just from state to state, but also depending on your company type (for example, cultivation vs. retail) and the city or county in which you intend to operate.
It is essential to fulfill the required business license, permission, registration, and other criteria in order to operate lawfully. Here are some licensing fundamentals to be aware of when starting a cannabis company.
Legal criteria that are fundamental
There are fundamental legal criteria that must be followed regardless of the kind of company you want to start. Here are some typical criteria, which may vary based on your region and business.
*Incorporating your company or establishing an LLC with the state shields your personal assets from any possible obligations and liabilities arising from your business.
*Your federal tax identification number, commonly known as an employer identification number, is your tax ID number (EIN). This number is used by the IRS to identify your company for tax purposes.
*This license, which must be renewed every year, enables you to legally operate in your city or county. (Please note that this license does not provide you permission to run a cannabis company.)
*DBA (Doing Business As) Filing: Your DBA (Doing Business As) enables you to do business under a name other than the one shown in your incorporation documents.
*Retailers of physical or digital goods or services, both online and offline, must have a sales tax permit. This authorization is required if you must collect state and local sales taxes.
*Permissions: Different companies need different types of permits. If your company involves food processing, for example, you'll need one with the health department. Permits for signs, zoning, and land use may also be required.
Note that a home-based or internet company typically requires the same degree of regulatory compliance as a conventional brick-and-mortar firm.
Cannabis requires a business license.
Business license requirements for cannabis vary significantly from state to state and across municipalities, much like general licensing requirements. For example, although some jurisdictions have an open application period and grant a large number of licenses, others are more restricted and can issue just a few licenses.
There are additional residence and background requirements (those with prior crimes may be ineligible), which may apply to business owners, contractors, and workers.
What department is in charge of licensing?
You may be required to submit your organizational papers with the Secretary of State's office in certain states, but you will most likely need to deal with local licensing authorities in others.
The Nevada Department of Taxation is in charge of regulating and licensing retail marijuana companies as well as the state's medicinal marijuana program.
Potential company owners in California may apply to one of three agencies:
California's Bureau of Cannabis Control
is one of the major organizations in charge of regulating commercial cannabis licenses for both medicinal and adult-use cannabis. Retailers, distributors, testing laboratories, microbusinesses, and temporary cannabis events are all subject to their license requirements.
CalCannabis Cultivation Licensing
CalCannabis is a branch of the California Department of Food and Agriculture (CDFA), and it is in charge of issuing licenses to companies who cultivate medical and adult-use (recreational) cannabis. They also oversee the state's track-and-trace system for tracking cannabis product movement across the distribution chain.
The California Department of Public Health's Manufactured Cannabis Safety Branch oversees individuals who work in the cannabis manufacturing industry. This covers anybody who makes and sells cannabis-infused edibles for medicinal or recreational purposes.
How licensing varies depending on the kind of company
You'll be regulated as a cannabis company depending on a number of criteria. One of them is the kind of company you're in—whether it's growing, selling, manufacturing, or investing. Here are a few instances of how licensing varies depending on the kind of company.
Cultivation: Cannabis cultivation is generally highly controlled. This kind of business will require a large initial investment, a thorough site plan study, and practical and proven horticultural expertise.
Some states may require you to be able to offer sufficient product and building security if you're a shop. They may also impose limits on the quantity of goods that may be sold to a single customer and on your price. In Nevada, for example, cannabis entrepreneurs must have at least $250,000 in liquid assets that are "unencumbered and may be converted within 30 days following a request to liquidate such assets." If you're applying for several retail licenses, you'll need to make sure you have enough money for each one.
Edibles: Some jurisdictions require you to prepare and maintain your product in a professional kitchen while making edibles. You may also need to make the cannabis butters and oils that go into your product on site.
Investors: Those interested in investing in cannabis companies may be required to adhere to certain regulatory and legislative requirements. Anyone interested in lawfully investing in a marijuana company in Colorado must meet a number of criteria.
Employee licensing is a process that involves obtaining a license from the government.
Employees who work for a cannabis company are also need to get a license. Some states require that every employee working for a cannabis-related company be licensed, in addition to fulfilling normal state standards for all workers.
A registered agent card must be applied for and received by any employees or volunteers of a cannabis business in Nevada. According to Nevada.gov, this agent card is granted by the state and needs a background check.
The MED Occupational License in Colorado is divided into two categories. This permits holders to work for Medical and Retail Marijuana facilities regulated by MED, as well as suppliers that offer services to MED Medical and Retail Marijuana company licensees. According to Colorado.gov, there are two types of licenses available: –
This is required for every employee who makes operational or managerial choices that have a direct effect on the company. This may be the master grower, the person in charge of deciding how much of a certain strain to produce.
Any employee who works for the company but isn't engaged in making operational choices must fill out this form. A "budtender," for example. As a result, this is where the vast majority of occupational license holders fall.
Pay careful attention to the rules and laws in your area.
While operating a cannabis company is allowed on a state level, you may face challenges on a municipal level.
The Medicinal and Adult-Use Cannabis Regulation and Safety Act (MAUCRSA) in California, for example, provides local governments the power to regulate what activities are allowed in their area. Some cities need a municipal license before approving your company, while others may outright ban it.
This is the situation in Mill Valley, California. Despite the fact that Proposition 64 (the 2016 ballot proposal to legalize cannabis in California) received 74 percent of the vote, the city is following municipal laws that severely ban any commercial cannabis operations, including production and sale.
Understand the rules governing cannabis licensing.
Starting a company in this highly regulated sector may be difficult. To comprehend and follow all of the legal standards that are required of you, you will need a lot of planning, understanding, and preparation. Before you take the first step toward starting a cannabis company, do your homework. Learn about the laws, regulations, and requirements that apply at the state, city, and potentially county levels.
You may anticipate continuing legal responsibilities once your company is formed, such as license renewals and modifications to current laws and regulations.