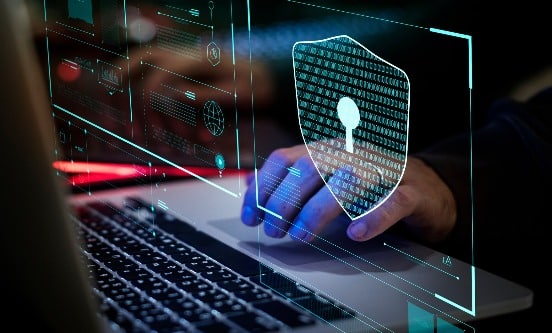 Do you want to establish your own cyber security company?
Do you wish to start a cyber security firm of your own? In today's age of internet and technology, people of all sizes use computers and the internet to commit cybercrimes such as stealing personal, financial, or national data.
Starting a cyber security firm will be very beneficial to you, as all business owners recognize the need of protecting critical information from skilled hackers. We've put up a detailed sample business plan for a cyber security firm named 'Fiduciary Tech' if you're not sure how to start this company.
The Company
Jack Gosling, an information security master's degree holder with ground-breaking cyber security firm ideas, will be in charge of Fiduciary Tech. The company's goal is to keep its clients' data safe from cybercriminals and other threats.
Management
Jack has engaged the assistance of software and computer professionals who are both brilliant and experienced.
Customers
Our clientele will include business owners, government agencies, and research institutes. We'll keep our clients' information safe by ensuring that no one else has access to it.
Business Objective
We hope to achieve a net profit margin of $10k per month at the end of the first year, having balanced the initial expenses with earned revenues.
Summary of the Business
Jack is a cyber-security expert with a Harvard University master's degree in information security. He spent ten years as a cryptographer at Symantec before choosing to start his own cyber-security startup.
Why is the company being established?
Starting a cyber-security firm has long intrigued Jack's curiosity about how to protect data from hackers. He employs a fantastic team of security professionals and vulnerability assessors. He wants to use his and his team's IT experience to take advantage of cyber security business opportunities.
How will the company get started?
In Boston's Chinatown, Jack intends to rent a large office. Aside from standard inventory, the company will purchase the most recent PCs, servers, laptops, intrusion detection and prevention systems, anti-malware, and other electronic devices. The company will take a variety of measures to safeguard its employees and networks against hostile threats.
Customers' services
If you're starting a computer security firm, you should focus on the services you'll provide your customers. This sample business plan for Fiduciary Tech will teach you how to start your own cyber security organization.
The following will be included in our services:
This solution will discover compromised credentials associated with your workers and notify you so that you may prohibit them from accessing your data.
Next-Generation Endpoint Protection: This system will detect zero-day threats and, if an attack occurs, will restore the database and correct any problems.
Firewall and Managed Firewall: Using an Intrusion Detection and Prevention System, this system will monitor your networks, which are connected to a variety of sources, and halt complicated and damaging attacks.
Cyber Security and Network Assessment: This system protects the client from internal threats by restricting the amount of unauthorized users that may be added. Using this method, unauthorized people will be unable to access internet data or make changes to lockdown servers and computers.
An examination of the marketing of the cyber security business
The most significant and vital component of a cyber security firm's strategy is a comprehensive marketing analysis. Identifying your target clientele and adapting your policies to match their demands is an important part of a great cyber security company business strategy. An accurate marketing study of an IT security consulting business plan will help you determine if the market is viable for your company.
You should start with a small company cyber security plan template, but if you want to grow your business, you should engage professionals to design an IT security business plan that is specific to your budget and location.
Market Developments
The need for cybersecurity is growing all the time. The sector is growing at a considerable rate of 5.2 percent each year, according to IBISWorld. There are around 16,000 cybersecurity centers in operation in the United States.
Segmentation of the Market
Despite the fact that our organization has a worldwide reach, we will initially concentrate on companies and institutions in the Boston region. The following groups will display our main customer's category.
The Corporate Sector and Business Owners:
This target group will comprise all hotels, restaurants, real estate owners, manufacturers and distributors, branding agencies, and, most significantly, software development companies. Business owners have now recognized that data breaches may have severe consequences, including resulting in the company's demise. As a consequence, customers will benefit from our deft execution services and will be able to concentrate on growing their business without fear of losing vital information.
Institutions & Organizations:Schools, colleges, and universities all over the world, as well as government and public-sector organizations, religious and sports organizations, political parties, and so on, fall into our second target area. These businesses will also need our support in securing their network and server in order to prevent unauthorized individuals from accessing their members' confidential information.
Individuals & Public Figures:Our third target group includes actors, media figures, sports, bloggers, and others who may want our aid if an unauthorized user tries to access their accounts.
Business Objective
You should have a net profit margin of $10k per month after the first year, $15k after the second year, and $25k after the third year.
The startup's initial expenses should be matched with generated revenues by the end of the first year.
Pricing of Products
Product pricing is one of the most important factors in deciding a company's strategy. Cyber-security services are in great demand as a result of technical advancements to prevent the transmission of personal data. However, our prices are almost equal to those offered by the bulk of cyber-security firms in our region.
Strategy
If you're launching a cyber security organization and want to reach a broader audience, you may employ a technique known as increasing sales. To get an edge over your competitors, you must develop an outstanding cyber security business strategy.
For your convenience, Fiduciary Tech has given a sample sales strategy.
Analysis of Competitors
Our greatest competitive advantage is that every member of our team is insured and licensed, as well as skilled and informed, and can rapidly resolve any cyber-security issue. Our customers have the option of selecting from a selection of services. In addition, we are located in an area with a diverse range of small and large businesses and organizations that need data security and protection.
Strategy for Selling
A startup cannot expand without appropriate exposure and promotion; we will market our company through a number of tactics.
We'll hold seminars and workshops to educate business owners about the threats that cybersecurity poses.
Our firm will be promoted in relevant business publications, newspapers, television stations, and social media platforms.
We will provide a 10% discount on our services for the first three months following our launch.
If there is an issue with our services, we will give a money-back guarantee.
Personnel strategy
After studying the principles of how to start a cyber security agency, the most important stage is to hire diligent, competent, and honest professionals to assist you run your business. The sample personnel plan from Fiduciary Tech is provided below.
Employees of the company
Although Jack will be the manager, he will hire the following employees:
One accountant is in charge of maintaining financial and other records.
Security software is designed by a team of five security engineers and architects.
3 technicians to manage the servers and other hardware
Four cryptographers and crypto analysts are required for encryption algorithms.
There are four Virus Technicians and Vulnerability Officers in charge of reviewing new viruses.
5 Ethical Hackers/Penetration Testers 2 Managing Assistants will be in charge of the official website of the organization.
Customers will be dealt with by four Customer Service Representatives, who will maintain track of their orders.
Plan your finances
If you're thinking about starting your own cyber security organization, be sure your financial estimates are accurate. Your financial plan should contain details on how you'll manage your revenues and expenses, as well as how you'll recoup investments from profits, and so on. If you want to grow your company to a large size, you must focus on your financial plan.
This sample business plan on how to start your own cyber security firm can help you if you don't know how to put together a good financial strategy. However, if you want accurate data for your company in your financial strategy, you should always use professionals to develop it for you.