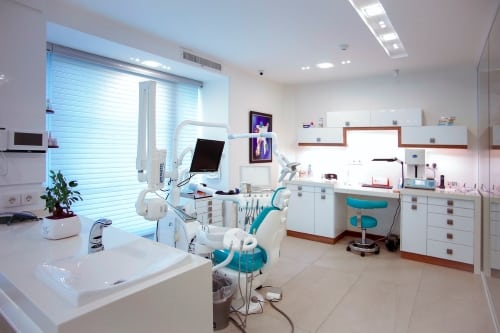 In the United States, there are about 200,000 dentists, many of whom are looking to start, expand, or purchase a practice. If you're one of them, an SBA 7(a) loan could be able to assist you in obtaining the funds you want. SBA 7(a) loans are available to dental clinics of all sorts, including orthodontists, periodontists, endodontists, and oral and maxillofacial surgeons.
SBA 7(a) loans are available from a variety of financial institutions, including banks, credit unions, and online lenders. They provide commercial real estate loans for up to $5 million over 25 years. Because SBA 7(a) loans may be used for working capital, many dentists use them to pay for dental equipment as well as other expenses like marketing and employee salaries. In many cases, dentists may need to invest $350,000 or more to start their own practice, and an SBA loan may be able to assist with some or all of this.
Loans under the SBA 7(a) program may be used for a number of things, including:
Buying a dental practice from a partner entails the following steps. When one or more dentists decide to retire or move, the other partner or partners are usually willing to acquire their portion of the business. However, they may not always have the necessary money, in which case an SBA 7(a) loan might help.
Setting up a new dental office entails a number of steps. Almost all new construction costs, including furniture, lighting, security systems, and even landscaping, may be covered by an SBA 7(a) loan.
A dental practice's refinancing: A dental practice's debt may be refinanced using funds from an SBA 7(a) loan. However, the debt had to be used for SBA-approved acquisitions (i.e. real estate, capital for operating purposes, and not personal expenses.)
SBA 7(a) loans may be used to purchase or expand a dental practice.
Dental equipment acquisition: SBA 7(a) loans may be used to purchase dental equipment, but only as part of a larger SBA 7(a) loan.
SBA 7(a) loans are advantageous, but they may not be the ideal choice for all dental offices. Larger dental practices may find that the SBA 504 loan is a better fit, especially if the funds are primarily used for real estate purchases and the building of a new dental facility. While SBA 504 loans cannot be used for working capital, they do have a greater loan limit (up to $5.5 million) and lower interest rates than 7(a) loans.
Related link