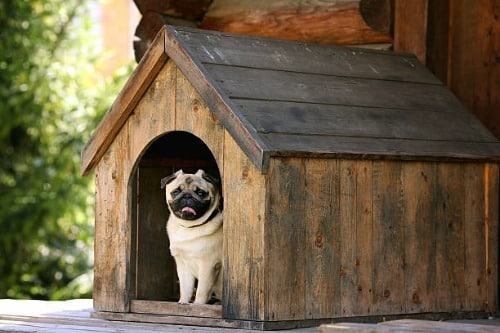 Do you wish to establish a business plan for a dog kennel?
Do you want to start a dog kennel? The organization is very popular since many people are unable to provide the essential care and maintenance for their pets. Mostly due to their busy schedules. A dog kennel provides shelter, housing, and professional care to companion dogs for both short and extended periods.
While the business is successful, it is also quite exhausting. To make your company a success, you'll need to thoroughly control the land, resources, and finances.
If you're looking for information on how to establish a dog kennel business, you've come to the right spot. We'll go through all of the details and business plans for Jake's Kennel Club, a dog kennel company, in this blog.
The Company
Jake's Kennel Club, which will be located in Detroit, will be a dog kennel. All canine care and maintenance services will be attempted by the qualified, licensed, and insured organization. We will provide a range of services to assist folks who are unable to care for their dogs for various reasons, including dog bathing and exercise.
Business Administration for Dog Kennels
Managing a dog kennel is a challenging task. When thinking about how to establish a dog boarding business, keep in mind that you'll need to hire personnel who know how to care for and train dogs. Furthermore, whether you want to start a dog boarding business at home or in a professional facility, you'll need numerous vets, a lot of cleaners, and someone to handle your resources and finances.
In this essay on how to start a dog boarding business, we'll go through every aspect of Jake's Kennel Club's people strategy, financial plan, and management-related practices.
Clients of the Dog Kennel Business
Our major clients will be adults and children who are unable to care for their pets due to their job schedules. Children, teens, and the elderly will often utilize our services.
Business Objective
By the end of the first six months, we want to achieve a 90 percent repeat purchase rate.
Maintain a CSAT score of at least 95% during our service.
We hope to establish a monthly net profit margin of $26.7k at the end of the third year.
Owner of a business
Jake Frost is going to start Jake's Kennel Club. Jake is an MBA student with a passion for animal welfare. Throughout his life, he has cared for a variety of creatures just because he likes supporting nature.
Why is a dog kennel being established?
Jake wants to start a new and different sort of business. After considering his interests and hobbies, he decided to create a dog kennel. His passion had a significant role in his decision. He wanted to be able to support himself by doing what he loved.
How will a dog kennel company get started?
Step 1: Create a thorough plan.
To get a sense of what others have done in this industry, check for example dog kennel business plans. After analyzing a variety of dog kennel business ideas, you should start developing a business plan for your organization. To aid you in identifying the main components of a business plan, we are providing a free dog kennel business plan template for Jake's Kennel Club.
Step 2: Develop a Brand
Following that, you may start developing the company's beliefs, objectives, customer service methods, and services by obtaining the relevant licenses and registrations. As a consequence of these efforts, your customers will have a better understanding of who you are and how you differ from your competitors.
Step 3: Establish a physical and virtual presence
The next stage is to construct your dog kennel. You'll need to adapt your property to include spaces for dogs to play, sleep, and wash to do this.
Furthermore, you should make your website public so that your customers may learn more about your cleaning and maintenance services. This approach will allow you to place orders and make payments online.
Step 4: Promote and Market
The creation and implementation of a sales strategy is the last stage in completing your launch. Only through influencing advertising will you be able to attract more and more customers to your website.
Services
You have total control over the services you give when you own a dog kennel. You may provide both general pets sitting and services specialized to certain dog breeds.
Jake decided to focus his talents only on dogs. The services he'll provide are included in this dog kennel business plan sample.
Grooming and Daycare for Dogs: Our primary service will be to offer a dog daycare facility. Depending on the demands of the consumers, this service will last 6 to 15 hours every day. While you're busy with other things, we'll take care of feeding, grooming, cleaning, and amusing your dog. This service will include dog grooming.
Exercising Dog Walking Service
Grooming, cleaning, and bathing of dogs
Dogs to Feed
Dog Training: We will provide dog training services as well. We'll utilize this to train your newly groomed dogs to behave in the manner you desire.
Dog Boarding Service: We'll provide long-term dog daycare, as well as night care and sleeping accommodations, as part of this service. We'll provide a range of full-time dog care options, ranging from a few days to many weeks and months.
Dog Shuttle Service: We'll give a dog shuttle service to make things easy for our customers. In this case, we will pick up and drop off their dogs. As a result, they are not required to come to us to choose their dogs.
Analysis of the Dog Kennel Industry's Marketing
You must do a marketing analysis before drafting a dog kennel business plan. You look at the target market to determine whether there have been any previous ups and downs, as well as market projections, in marketing analysis. Furthermore, this research assists in the identification of your clientele, enabling you to create a pricing strategy that is tailored to their needs and income levels.
In this article on how to construct a business plan for a dog kennel, we're delivering a free marketing study for Jake's Kennel Club.
Market Developments
Companies that provide dog kennels are in high demand right now and will be over the next five to ten years. According to IBISWorld, there are roughly 139k pet grooming and boarding facilities in the United States. During the previous five years, from 2016 to 2021, this industry grew at a rate of 1.9 percent. In 2021, the sector is expected to grow by 23.4 percent in the United States alone. In addition, according to the same source, the market for this business in the United States will reach $8.8 billion in 2021.
All of these numbers imply that pursuing this company has a minimal chance of failure. As a consequence, you should not wait any longer than required to launch your product.
Segmentation of the Market
Before developing a business plan for running a dog kennel, you should do research on the demographics of your potential clientele. Estimating sales requires a deep awareness of your customers, their usual wages, buying power, and interests. That way, you can choose how much to spend on a certain service in your company while taking into account the sales potential.
In this business plan for running a dog kennel, we share the marketing segmentation done for Jake's Kennel Club. By examining this, you may be able to determine who is most likely to utilize your services.
Working-class people
Our main customers will be adults and children who have to work from 9 a.m. to 5 p.m. Such people will never be able to meet their dogs' hygienic or care-related needs.
We will look after their pets for a specific period each day to help this group. As part of our dog daycare business model, their dogs will be groomed and fed. In addition, they will take part in games and physical exercises.
Senior Citizens are those who have reached retirement age.
The second component of our target market will be our city's senior citizens. Pets are common among senior citizens, but many find it difficult to train or groom them regularly. As a consequence, we will handle this time-consuming task for them.
Children and teenagers
Our final group of customers will be children and teens who like having pets. They are, however, too irresponsible to adequately care for them. As a consequence, their dogs must come to us for training, grooming, and washing.
Business Objective
We seek a net promoter score of 60 or better within a year of our launch. We also hope to reach a 90 percent repeat purchase rate at the end of the first six months. And, over our years of service, to maintain a customer satisfaction level of at least 95%.
Pricing of Products
Our price is almost equal to that of our competitors. Our shuttle services are also the cheapest on the market, thanks to our customer-centric values. To maintain our potential clients, we will provide several discounts to our returning customers.
Marketing Techniques
Following the formation of your business, you should begin looking at dog kennel ideas strategies to choose the finest marketing strategy. In this dog kennel business plan pdf, we've included Jake's Kennel Club's sales approach to help you start your own.
Analysis of Competitors
Some of our competitive advantages are as follows:
Client service is very important to us. To guarantee that our customers are happy, we will provide them the option of seeing their pets at any moment through video calls or our mobile app.
Our competitors' dog shuttle service prices are all higher than ours.
Our personnel is really helpful and kind. They will treat your pets as if they were their own, taking care of them and cherishing them.
Strategy for Selling
We'll run a social media campaign to show people how we can help them care for their dogs.
We'll advertise our business on Google Local Ads, in local publications, and in local newspapers, as well as with posters.
We'll give you a 50% discount on dog daycare services for the first month of our business.
We'll offer you a 30% discount on our dog training services for the first two months.
Personnel Strategy
Make a list of the individuals you'll need to handle your dog kennel business plan while you're drafting it. Include their job descriptions and normal compensation in your company strategy so that you can anticipate all of their demands.
Employees of the company
Jake will be the company's president and CEO. In return for his assistance, he will hire: 1 Co-Manager to supervise firm operations.
To keep track of funds, you'll need one accountant.
Dogs will be taught by two pet behavioral trainers. 1 Dog Playground Supervisor to keep an eye on the dogs.
4 Dog Groomers are needed to maintain the dogs clean and well-groomed.
2 General Dog Care Workers will be in charge of the dogs' health and nourishment.
1 web developer and 1 general assistant will be in charge of the company's online presence.
1 salesperson to carry out the sales strategy
2 maids to keep the apartment clean
A single driver will offer shuttle service.
Plan your finances
You will not be successful in the long term if you do not have a proper financial plan when you start your business. The importance of a financial plan cannot be emphasized, regardless of how small your business is. When drafting a business plan for a dog kennel, you must include a detailed financial strategy.
A good financial plan should contain a break-even analysis, projected profit and loss tables, gross margin charts, cash flow tables, and balance sheets. These insights might help you figure out how to decrease or eliminate loss. They might also help you anticipate and manage risks and unexpected situations.
We've provided a copy of Jake's Kennel Club's financial plan for your convenience.