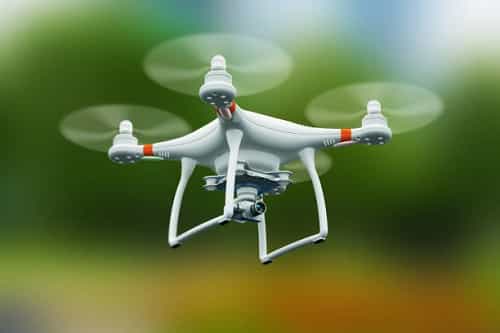 According to BIS Research's newest market intelligence, the unmanned aircraft system (UAS) traffic management market is expected to grow at a robust CAGR of 17.13 percent in terms of value from 2021 to 2031.
North America and Europe are the two primary locations in the UAS traffic management (UTM) system sector that have done testing and demonstrations of UTM capabilities.
What Is UAS Traffic Management?
UAS traffic management (UTM) is a system made up of multiple subsystems that work together to provide an end-to-end service to end consumers. The system will be connected to a variety of data sources in order to gather real-time information on weather, airspace traffic, drone registration, and drone operator credentials, among other things.
The FAA's intended UTM system architecture encompasses all of the infrastructure, rules, procedures, services, and personnel required to enable UAS operations in low-altitude airspace. It's a community-based, cooperative traffic management system in which operators and companies that provide operation support services organize, execute, and manage operations in compliance with FAA regulations.
A UTM is a set of services and a comprehensive framework for managing multiple UAS operations. The services are different from, but complementary to, ATC separation services, and are based on operators communicating flight intent and airspace limits data. These services are essential for the creation of safe and secure UTM operations, flight operations planning, communications, separation management, and meteorological data.
Factors Influencing UTM Market Growth
The UTM market is influenced by a number of factors. While some of these factors have a direct role in the market's growth, others play a role in the market's decline.
Global UAS Traffic Management System Market, Business Dynamics
Market Drivers
The use of drones for commercial and civil purposes is on the rise: Unmanned aerial vehicles (UAVs), often known as drones, have opened up a slew of new opportunities in the sector. Drones are being used in a range of corporate and municipal applications due to the benefits they give. Efficiency, ease of use, and lower operating costs are just a few of the benefits. In response to shifting customer demands, UAV manufacturers have focused their efforts over the last few years on developing better and more capable products, services, and business models. Construction, site monitoring and inspection, photography and videography, and marketing and advertising are just a few of the applications for drones.
The Unmanned Vehicle Industry Is Focused on BVLOS (Beyond Visual Line of Sight) Operations: Commercial drones may carry out operations both within and beyond the visual line of sight (VLOS) (BVLOS). The economic value of BVLOS operations is expected to be larger than that of VLOS missions, requiring the development of more autonomous capabilities. As a consequence, as the number of drones in the sky grows, UAS traffic management (UTM) is in great demand to handle all drones (VLOS and BVLOS) as well as human activities. NASA has started developing UTM technology based on its air traffic management research and development capabilities in response to the great potential of drones.
Market Challenges
UTM Separation Management Challenges: Unmanned aircraft must be able to detect and avoid each other, as well as other obstacles like terrain, buildings, and poor weather, in a UTM system. Separation management in a UTM must be addressed to ensure scalability. There should be more standards, norms, skills, and tools offered.
Security, safety, and privacy concerns are on the rise: Drones are rapidly being employed for commercial and recreational purposes, raising a variety of concerns. Public safety and security are two of the most severe concerns concerning drone usage in cities. Drone operators can pose a security concern, since there is a significant possibility of untrained and unskilled personnel colliding with the drones. Unlawful surveillance and the delivery of illegal items are two more security and safety concerns associated with drone delivery systems.
Applications of UAS Traffic Management (UTM) System Market
Precision agriculture, package delivery, mapping, disaster management, law enforcement, construction, and critical infrastructure are just a few of the sectors where UAS traffic management (UTM) systems might be used. Railway tracks, oil and gas pipelines, electrical lines, and wind turbine inspections are all examples of critical infrastructure.
Commercial drone mapping applications dominated the market in 2020, accounting for the majority of the market share, and are expected to do so again in 2031.
Stakeholders in the UAS Traffic Management (UTM) System Market
UAS service suppliers
Commercial drone operators
Data service providers
Law enforcement
Communication system providers
Air navigation service providers
Major Players Operating in the Market
Altitude Angel
AirMap
Airbus
Dedrone
DJI Innovations
Kitty Hawk
Leonardo Company
OneSky
Precision Hawk
SRC Inc.
Skyward
Thales Group
The Boeing Company
Unifly
vHive
Other Companies
Exponent Technology Services
Indra
Intel
NTT Data
RakutenAirMap Inc.
Terra Drone
X Development LLC
ANRA Technologies
UAS Traffic Management (UTM) System Market
For more information, visit MarketResearch.com and get a free copy of BIS Research's UAS traffic management UTM system market analysis, which includes key industry insights. This comprehensive analysis was built using data from a number of primary and secondary sources, as well as analytical tools to develop forecast and prediction models.
Information from the publisher: BIS Research is a market intelligence, research, and consulting organization specialized in disruptive technology developments. The company's personnel consist of industry veterans, experts, and analysts from consulting, investment banking, government, and academia.