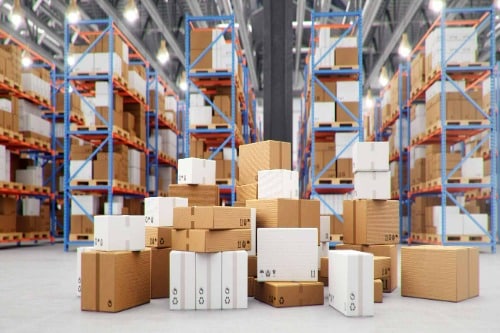 Do you want to establish your own drop shipping company?
Are you thinking about starting a drop shipping business? The most major benefit of starting this business is that you won't have to have supplies on hand. You might simply develop connections with wholesalers who would stock and deliver directly to customers. All that's left is for you to provide the vendor orders and shipping details.
If you invest one of the two aspects described above: time or money, you may start this dropshipping business plan part-time and still generate money. In any case, you'll need to draft a comprehensive dropshipping business plan that will serve as the foundation for your new company. We've provided an example business plan for a drop shipping firm named 'Zee Online' if you're not sure how to make one.
The Company
Jennifer Kates, a business graduate and entrepreneur, will be the sole proprietor of the dropshipping business plan Company Zee Online. Although the company's headquarters will be in Texas City, its services will be offered across the country.
Management
The company's basic management will consist of sales executives, managing assistants, and client representatives. The management is dedicated to make the perfect drop shipping business concept a reality by providing great service and providing value to customers.
Customers
Our consumers will include men, women, and businesses from all around the United States.
The Company's Objective
The company's three-year objectives are as follows:
Owner of a business
Zee Online will be run by Jennifer Kates, a University of Illinois business graduate.
Why is the company being established?
The dropshipping business plan was established with the purpose of making money in the online retail industry while also offering customers with quality dropshipping services.
How will the company get started?
The firm will be located in a small Texas office, but it will operate across the United States. In addition to the usual inventory, the company will acquire a corporate internet connection, as well as PCs, servers, peripherals, and other office equipment. The following is a synopsis of the company:
Customers' services
Before you consider how to establish a drop shipping business, you must first decide what products you will provide to your customers. Because other future components (such as locating acceptable suppliers) are reliant on your items, this is the case. The following goods will be available for purchase by Zee Online customers:
This category includes smartphones, computers, tablets, and other linked peripherals such as chargers, earphones, and data devices.
Guys' Fashion refers to men's clothing, shoes, wristwatches, and other accessories.
Women's fashion refers to clothing, shoes, handbags, cosmetics, costume jewelry, and other items worn by women.
This category includes household things.
Toys, Babies, and Children: This category includes a broad selection of things for babies and children.
Dropshipping business marketing analysis
Note
A comprehensive marketing research is the most important part of a successful dropshipping company plan. If you're starting off small, you may use our drop shipping business plan template to help you do your own market research. Because marketing analysis defines your market position, it should be reviewed before you consider how to start a dropshipping business strategy.
If you want to start a larger dropshipping business, you should seek the counsel of marketing professionals who can help you arrange all of your dropshipping business ideas and develop marketing strategy plans.
Market Developments
Drop shipping, often known as ecommerce, is a huge industry in the United States and across the world. In 2017, it was expected that ecommerce sales in the United States will exceed $353.7 billion. The company is predicted to grow at a rate of 17% per year until 2021, when it will be valued $485.3 billion. In 2016, 211 million people shopped online in the United States, with that figure predicted to climb to 224 million by 2019. To be more specific, eight out of 10 Americans now make purchases on the internet. It's simple to understand how big this industry is based on these numbers. Dropshipping business ideas may be profitable if they contain competitive components to compete in a sector dominated by Ecommerce behemoths like Amazon and Alibaba.
Segmentation of the Market
Everyone who resides in the United States will be pursued. As prospective future clients, our experts have identified the following target audiences:
Our target audience is segmented into the following marketing segments:
Women:
In the United States, women will be the most frequent users of our services. Women are more likely than men to make online purchases, according to several polls and studies. As a consequence, American women will be our most important source of revenue. Women will buy more items in the other four categories than men, with the exception of Men's Fashion, which we supply.
Men:
Men will be the second-largest purchasers of our products after women. Even while their contribution to our income will be less than that of women, it will still be significant.
Businesses:
We'd want to sell items from our first category, computers and accessories, to companies.
A complete market analysis of our potential clients may be seen in the table below:
Business Objective
In the first year, produce a net profit margin of $10,000 each month, $15,500 in the second year, and $25,500 in the third year.
Three other categories of electrical appliances, athletic items, and furnishings will be added by the end of the first year.
Pricing of Products
Based on the competition of the Ecommerce sector, we priced all of our goods in the same ranges as our competitors. Delivery modifications, on the other hand, are kept to a minimum in compared to our competitors.
Strategy
A drop shipping company plan's sales strategy, like marketing research, is critical, and it must be prepared before you contemplate how to start a dropshipping business plan.
Analysis of Competitors
The severe rivalry produced by behemoths like Amazon, eBay, and Alibaba will be the most challenging hurdle you'll face while starting your firm. Apart from that, there are a host of other drop shipping businesses of all sizes. As a consequence, if you're trying to figure out how to start a lucrative drop shipping business, you just have one choice: develop a competitive advantage. Investigate what your competitors are missing and how you might deliver more value to your customers.
Zee Online will acquire a competitive advantage by providing the fastest delivery, the lowest shipping prices, and the best customer care. The pricing of the products are similar to those of our competitors, since lowering them would impair the dropshipping business strategy's profitability.
Strategy for Selling
A large-scale sponsored social media marketing campaign will be launched.
We will use digital marketing approaches, SEO, and SEM methods to promote our website and get higher search results in Google rankings.
We will provide a range of discounts on women's fashion goods throughout the first month of operation.
Personnel strategy
You should calculate out how many employees you'll need before starting your own drop shipping company. This will assist you in precisely estimating your financial requirements.
Employees of the company
Jennifer will be the company's General Manager and will hire the following people at first:
One accountant is in charge of maintaining financial and other records.
2 salespeople were charge of marketing and identifying new businesses
3 Call Center Agents to handle customer complaints and enquiries.
The company's official website and social media profiles will be managed by two Managing Assistants.
6 Customer Service Representatives are responsible for keeping track of orders and coordinating them with suppliers.
Plan your finances
Because a company's performance is mostly dependent on accurate financial analysis, pay particular attention to your financial plan before starting your drop shipping business. The financial strategy of Zee Online is as follows.