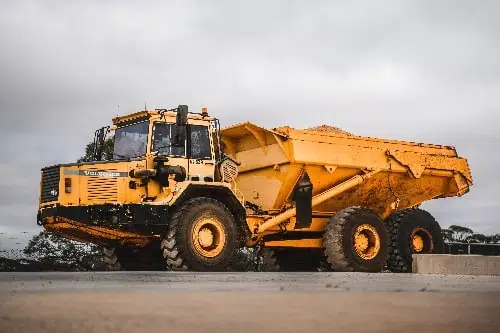 How to Begin Your Own Dump Truck Company
Are you thinking of starting a dump truck business? To offer dumping, carrying, and hauling services to your customers, the company depends on trucks and drivers.
Well, starting the business is fairly easy; all you need are two or three automobiles to get started. The organization offers such a diverse variety of services and opportunities that a person who joins it has very little likelihood of losing money.
Like any other company, you'd need to write a complete business plan. To help you, we've given a dump truck business plan sample for a company called Roth Trucking.
Roth Trucking will be a registered and licensed dump truck business based in Indianapolis, Indiana. The primary emphasis of the business will be on hauling and transporting raw materials and garbage. To run the business, the owner will buy Kenworth standard dump trucks, side dump trucks, transfer dump trucks, and winter services vehicles.
We include the details of Roth Trucking in this sample dump truck company business plan for anybody interested in starting a dump truck business.
Dump Truck company management
You could be unsure whether or not a dump truck firm is profitable. To lose in this industry, one must be very bad at organizing things, since dump trucks are used in a wide range of fields.
A comprehensive management plan, which contains information on how to lead the team and resources to cope with current duties, is required to optimize revenues. Roth Trucking will need CDL-licensed drivers, general assistants, mechanics, IT professionals, and experienced managers to operate the company.
Dump Truck Company's Clients
Roth Trucking's clientele include construction businesses, mining and quarrying companies, property maintenance service providers, chemical and materials manufacturing companies, and organizations responsible for snow removal or waste disposal after natural disasters.
Business Objective
Our purpose is to provide unique services to our customers. Some of our financial goals are summarized in the graph below.
Owner of a business
Roth Hugh graduated from Indiana University with a bachelor's degree in management. After seven years as a manager at Chrysler, Roth has gained the experience and knowledge necessary to start his own company.
Why is a dump truck business being established?
From the outset of his career, Roth has been noted for his strong team management abilities. He was only able to achieve a top position at one of the most prominent American firms because of his emotional intelligence and ability to manage people.
Roth had always desired to run his own business, despite the fact that he had no problems at work. He established a dump truck firm in order to be his own boss. After doing research and examining numerous dump truck business plans, Roth determined that operating a dump truck company would be both interesting and profitable.
How will the dump truck business get started?
Roth selected Kenworth to provide standard dump trucks, transfer dump trucks, side dump trucks, and winter service vehicles. Before commencing on the actual business, he would contact his target group of customers so that the company would have some chores to perform on right immediately. To entice big-name customers to test his services, he's opted to depend on both his reputation and his low-cost strategy.
All of the essential equipment will be obtained one week prior to the launch. One week before to the event, staff will be recruited after extensive testing and inspection. Indy will hire an office space as well as a huge parking area for automobiles. In order to attract more clients, the company will also have a strong web presence from the start, as well as an online system for customers to schedule cars and make payments.
Customers' Services
Before you start a dumper business, you'll need to decide what services you'll provide your customers so you can buy the correct vehicles and get the necessary permits and licenses. This decision will be based on the market and trends in your industry, and it will have a long-term influence on your company.
Roth Trucking includes the following services in their tipper truck business plan.
Dumps: We'll utilize our trucking services to transport heavy commodities like boulders, coals, and dumps like sand, gravel, grit, and other materials from mine and quarrying sites, construction sites, and earthwork project sites.
Transporting Raw Materials: We will supply our trucks and efficient crew to meet the demands of different industries that need large amounts of raw materials such as asphalt, coal, limestone, and calcium chloride salts.
Waste and damaged construction materials will be removed with the help of our trucks. Because there is so much debris that can only be removed by massive trucks, this service is primarily required to help an area recover after a natural disaster.
Maintenance and Winter Services: For the care of public places and properties, we also provide services such as taking away or moving large items. Furthermore, we have winter equipment that are intended to plow and remove snow throughout the colder months.
Dump Truck Company Marketing Analysis
You will not be able to complete your dump truck business plan without this component. No matter how talented a business owner is, they will never be able to develop a large reputation without understanding the highs and lows, trends, and current demands of a market.
Note
As a result, in order to make your firm a more desirable alternative for your customers, you'll need to collect any relevant data about your target market that might impact your company's future.
Market Developments
According to an IBISWorld report, the United States has over 27 thousand dump truck businesses, with revenue expected to expand over the next five years. The businesses made a combined $19 billion in revenue in 2019, so hearing even a little increase is encouraging.
The firm, according to the source, is increasing at a rate of 0.1 percent each year. So, if you're considering establishing a dump truck company, don't worry about market statistics; instead, start searching for dump truck business ideas and information on how to start a dump truck firm.
Segmentation of the Market
It's crucial to identify target consumers in order to figure out what they want and how to suit their wants. This dump truck company business plan template lists the target segments selected by Roth Trucking.
Chemical and Construction Material Manufacturing Companies: The first group includes companies that need truck transportation to obtain large volumes of raw materials. We'll transport dry bulk products for them, such as iron, gravel, coal, silicon, metals, and other huge materials.
Mining and Quarrying Companies: Our second target group will be the mining and quarrying sectors. Our heavy-duty trucks capable of lifting significant weights will be necessary to help them since large stones and dirt particles must be plowed and removed from the regions where such operations are to be carried out.
The third category includes construction companies that will need our services to get sand, gravel, dirt, asphalt, and other materials for infrastructure development. Earthmoving firms will also be included in this category, since they will need our hauling and dumping services.
City Site Maintenance Authority: The city site maintenance authority will be the last category of our target customers. Snow removal in the winter and the removal of damaged building components following a demolition or natural disaster may be duties we expect.
A complete market analysis of our potential clients may be seen in the table below:
Business Objective
Roth Trucking has set the following SMART business objectives:
We hope to establish a monthly net profit margin of $10,000 at the end of the first year.
We intend to have an average of 62 projects every month by the end of the first year.
The customer turnover rate should be less than 1% at the end of the first three years.
You should be able to balance your first expenses and profits by the end of the first six months.
We wish to grow our firm to a nearby city by acquiring 10 more vehicles by the end of the second year.
Pricing of Products
Roth Trucking's price will be almost equal to those of its competitors.
Marketing Techniques
The only thing that will make you successful if you want to start a dump truck business in a market with a lot of established competitors is your sales technique.
In this dump truck business plan template, we present Roth Trucking's sales strategy plan for obtaining more and more customers.
Analysis of Competitors
We'll bring a variety of competitive components to get an advantage over our opponents. To begin, we will painstakingly manage and arrange our services so that our customers are never inconvenienced when working with us. Second, we are dedicated to delivering exceptional customer service and will make changes to our plans in response to feedback from clients. Finally, Roth's personal connections with some of the companies in our target markets will help us get new contracts and raise our profile.
Strategy for Selling
Chemical and construction material manufacturing companies will get a 60 percent discount for the first week of our launch.
We will send brochures, letters, and our representatives to our target clientele to urge them to try out our services.
We will provide a 30% discount on all of our services for the first three months following our launch.
Personnel strategy
If you're thinking about beginning a dump truck business, you'll want to know how many employees you'll need.
The job titles and responsibilities of the workers Roth Trucking will hire, as well as their salary, are listed below.
Employees of the company
In the office:
1 manager will schedule personnel and equipment in line with the duties that have been completed.
One accountant will be in charge of keeping track of money and transactions.
4 supervisors to keep an eye on the workers while they are at work.
2 Sales Executives to reach out to customers and carry out the sales strategy outlined in the corporate plan.
Eight truck drivers will be in charge of heavy-duty vehicles.
3 technicians are responsible for maintaining the company's machinery and equipment.
2 Customer Service Reps to receive orders and interact with customers
One IT professional will be in charge of the company's internet infrastructure, website, and social media profiles.
Plan your finances
The last step in starting a business is to develop a financial plan. A financial plan may help you get the most out of your resources while meeting your financial and other goals.
The only method to estimate dump truck business profit before starting one is to develop a financial plan that contains all of the financial details. Roth Trucking's financial plan was established by a competent financial consultant who, in addition to projecting profit and loss for the company, also offered advice on how to maximize revenues within the constraints of the resources available.
An example financial strategy for the company is shown below for a wide view.