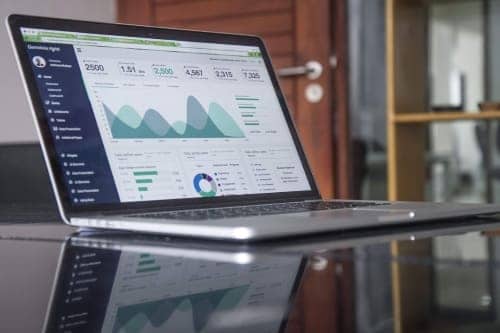 Consider the possibility of creating an eCommerce email marketing funnel that produces an additional $1,000,000 or more in revenue every single year…
What impact would this have on your company?
For most eCommerce businesses, an additional $1MM in sales without any additional advertising expenditure would dramatically transform the economics of their operations. Even with growing CPMs, it would enable a brand with razor-thin margins to achieve spectacular growth while still becoming more stable in the process.
I know this since that is the reason why our customers choose us.
The challenge is finding out how to do it in a consistent and successful manner.
In my ten years of experience working with clients that sell anything from performance-boosting beverages to high-end athleisure, I've designed a three-phase eCommerce email marketing funnel that you can utilize to expand your business using email.
This eCommerce email marketing funnel is divided into three phases:…
The Pre-Purchase Phase is the stage before making a purchase decision.
In the Intra-Purchase Phase, a customer makes a purchase.
The Post-Purchase Phase is the time period after the purchase.
Also included is a detailed breakdown of the whole process, which you can use to replicate in your own company.
However, it should be noted that this is not a simple ploy to get attention. The procedure is comprehensive and needs constantly excellent email campaigns across the whole funnel; thus, if you want assistance in setting up this system for your company, please contact us and we will be happy to assist you with it.
With everything out of the way, let's get down to business.
What Is an Ecommerce Email Marketing Funnel and How Does It Work?
We should start by discussing definitions so that everyone is on the same page.
An eCommerce email marketing funnel refers to the whole customer experience that involves the use of email as a communication channel. This includes everything from the time at which Klaviyo registers a subscriber's content information to the point at which they become VIP clients who purchase everything you offer and more items as well as additional services.
In order to optimize the number of individuals who go through that journey, an email funnel must be installed and maintained in such a way that it is dependable and consistent in delivering the correct emails to the right consumers at the right time.
Because of the importance of email marketing in an eCommerce business's overall marketing mix, this whole channel would be classified as "retention." To put it another way, we want to get the same consumers to purchase more often for as long as humanly feasible.
It's also vital to note that I'm referring to both flows and campaigns when I say this.
At least 30% of a DTC brand's total online sales are generated through the greatest eCommerce email marketing funnels, according to industry statistics. Having said that, it is possible to get up to 40 percent or even more in certain cases. All of this is supposing that you are using a variety of channels, such as advertising, content, influencers, and others.
So, if you make less than 30% of your income through email, let's go to work on improving that.
The Pre-Purchase Phase is the first of three phases.
Prior to a customer's purchase, the purpose is to develop an interest in the product or service.
Prior to making a purchase, you should concentrate on your "primary" list, which should be comprised mostly of your coldest leads. These are individuals who have subscribed to your email list in return for a lead magnet, such as a discount coupon or a free product giveaway, but who have not yet made a purchase from your store.
Generally speaking, you should send 2-4 emails to your list every single week, depending on the size of your list. For certain organizations with a large number of SKUs, you may even send daily emails, or even two emails every day, if necessary. For the most part, though, sending 2-4 emails every week is a good compromise.
TL;DR The greater the number of emails you send, the more money you will earn.
The Pre-Purchase Email Strategy is outlined in detail.
So, what exactly should you be doing during the pre-purchase portion of the process?
Welcome \sPromote \sDistribute
Here's what that implies in practical terms…
Begin by providing new subscribers with information via a "Welcome" series.
It is recommended that you send 3-5 emails throughout your welcome series, each stressing one of your cornerstone message pillars. This involves marketing your unique selling proposition (USP), your origin story, your hero offer, endorsements, and more. The idea is to provide answers to the questions "what do you do, why should I purchase from you, and why should I buy right now?" while also really selling anything to the person you are speaking with.
Once you've finished with the welcome series, you may start selling through promotional campaigns.
A well-known component of any email marketing campaign is the subject line of the email. This is the location where you will conduct your regular promotions and specials to your mailing list. There are no hard and fast rules here, so feel free to be as inventive as you want with how you sell things. We do, however, suggest that you try sequences and offers that do not depend on repeated discounts to close the transaction.
Finally, provide information to foster relationships and maintain a high number of touchpoints.
Ecommerce enterprises make the most common error of all: they simply sell, sell, and more sales. While promotional emails will account for the majority of your production, neglecting content will result in a list that is depleted of its energy. That is why we propose that you send a weekly email in which you provide material that you or someone else has created elsewhere. A weekly video series you make on YouTube may be included in this category, as can emails such as a curated newsletter.
Don't forget to include a soft-sell pitch for a product in this email as well.
The Pre-Purchase and Post-Purchase Phase
The purpose of the intra-purchase phase is to retrieve a client who has been lost.
This period is also referred to as the cart abandonment phase or the recovery phase, depending on who you ask. For the most part, someone put goods in their shopping cart, but for whatever reason, they did not proceed with the purchase. It is your responsibility to retrieve the sale that you just lost.
These are the most hotly pursued leads, apart from paying clients.
In this case, setting up a rapid reminder email with a discount in order to recoup that lost transaction as quickly as possible has been the standard practice for most marketers. It's a piece of low-hanging fruit, and any sale is preferable to none.
The loss of both revenue and margin is acceptable if you are content with the outcome.
For our customers, on the other hand, we do all we can to not only salvage the transaction but also to maximize their profit. Furthermore, we optimize for the fact that the majority of clients make purchasing choices based on more than simply price.
In order to do this, we use a technique known as the "ROI" recovery process.
The Intra-Purchase Email Strategy is outlined in detail.
So, what exactly is the recovery procedure for the "ROI"?
Reminder \sObjection \sIncentive
A person who receives this 3-5 part email sequence will not be influenced by the price. Instead, the idea is to provide an alternative, perhaps better "reasons why" to make the sale before resorting to discounting the product or service.
The first email is a regular reminder email from your company.
All you're doing with this email is informing them that they didn't complete their purchase as planned. This usually entails emailing them this message within the following 6-12 hours to ensure that it is still fresh in their minds when they open it. Along with the reminder, it's a good idea to include both anxiety-reducing aspects and scarcity into the design so that customers have a cause to complete their purchase immediately away while also feeling good about themselves.
The second email is mostly concerned with responding to a complaint.
In this email, you're addressing the most often asked question about your product that someone would have before purchasing it. This might be anything from addressing a frequently asked question or creating a FAQ to creating a demonstration film or testimonial graphic. The goal is to convince them that your product is the only one that will address their issue by reiterating why your product is superior to the competition. If it takes more than one email to get this done, go ahead and do it.
When you send out your third email, this is the time when you finally give something engaging.
A discount is the most often used incentive. They are unquestionably effective, and by the time they get this email, you will have done all possible to clinch the transaction with your pricing intact. However, it is not the sole source of motivation. We encourage that you experiment with a variety of various incentives, particularly if your product is expensive. This covers any sort of offer augmentation, such as free bonuses, free trials, extended guarantees, payment plans, or any other type of incentive.
Make certain that every email you send provides a compelling cause for your consumer to take immediate action.
Known as the Post-Purchase Phase.
The purpose of the post-purchase phase is to increase the lifetime value of each client while decreasing the time it takes to do so.
Once someone makes a purchase from you, even if it's just for a free + shipping deal, they become 10X more valuable than a free lead who has never made a purchase from you. It is your responsibility to persuade each of these consumers to purchase as much as they are able.
Surprisingly, this step is frequently the most important in terms of ensuring that all of your sponsored advertising is lucrative. Unfortunately, it's also the least well-optimized stage of the process.
However, there is good news…
If you focus your efforts on this phase, you will see a significant improvement in your company.
DETAILED DISCUSSION OF THE POST-PURCHASE EMAIL STRATEGY
As of right now, you have three basic sorts of campaigns remaining to run for your customers:
Retention \sMultiplication \sAscension
Retention programs are designed to encourage customers to refill or upgrade what they have already purchased.
Consider the following scenario: a customer purchased a bottle of protein powder. This is where you ensure that they get an email 20 days after their purchase reminding them to reorder more. A discount on a bundle of 6 or enrolling them in a subscription plan are other viable options for you to consider. You might even upsell them to a yearly membership plan or an improved version of their current plan if they're currently on one.
Multiplication campaigns are used to cross-sell comparable items to existing customers.
For example, if someone purchases a workout top, here is where you would sell exercise shorts to complement the purchase. Because you're almost certainly going to do this anyhow with your primary list of subscribers, provide your customers an excellent incentive to purchase now if you're going to do it with their list of subscribers. Exclusive VIP deals, first dibs on new product launches, and "those who purchased X, buy Y" promos are just a few examples.
Ascension promotions are used to promote more expensive ticket prices.
The place to go if you want to make some of the greatest mounds of money is here. Bundles, legacy deals, and more costly items are all excellent choices in this situation but don't stop there. In this area, you should consider marketing events, coaching, or other types of monetization in addition to your own products and services. Bulletproof's $6,497 certification program to become a life coach is an excellent illustration of this. Again, feel free to promote these offers to your main mailing list as well as your secondary mailing list.
Related link