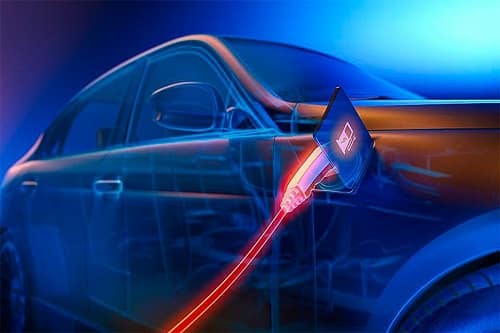 As a consequence of technological advancements, electric automobiles have improved throughout time (EVs). For different purposes and usefulness, these electric cars now include upgraded electronics that are powered by the vehicle's battery pack.
Variations in temperature, current, and pressure are examples of technical developments. Temperature and load changes have been proved to be a problem for electric automobiles. As a consequence, they are continually checked to ensure that any deviation from their usual working range is detected and remedied while driving.
The electric vehicle sensor business is influenced by a number of current and future advancements. Here are a few examples:
Battery technology – As the cost of lithium-ion battery cathodes decreases, the overall cost of electric cars will likely decrease as well, making them a more enticing buying option.
Due to their low capital costs and expanded supply networks, two- and three-wheeler vehicles have transformed the electric vehicle sector.
Ride-hailing services – Major ride-hailing firms like Uber and Lyft, as well as a few others, are now opting for electric vehicles.
Last-mile delivery — A number of companies are electrifying their vehicles, and these companies are part of last-mile delivery. This industry has the potential to lower emissions.
Improved infrastructure – A well-established public charging infrastructure is required to increase market adoption of electric automobiles. Concerns concerning EV range may be alleviated with a well-established charging network.
According to BIS Research's market intelligence report, the electric vehicle sensor market was valued at $206.1 million in 2019 and is expected to reach $353.5 million by 2025.
Rising demand for luxury automobiles, which has led to a rise in the usage of sensors in EVs, growing government and consumer pressure to create vehicle safety features, and an increase in the number of electronic components in EVs are all contributing to the market's growth.
The market for luxury vehicles has grown as a consequence of increased demand for higher quality, better performance, more comfort, and innovative design and technology. In high-end electric vehicles, original equipment manufacturers (OEMs) have installed over 100 different sensors. These sensors are usually used in conjunction with microcontrollers and embedded systems within the engine control unit (ECU). In addition, the number of ECUs is increasing as a result of rising consumer demand for more features in vehicles, which is anticipated to boost demand for more technologically advanced sensors at the same time.
OEMs are also putting a number of sensors into their vehicles in order to meet customer expectations for increased productivity and decreased vehicle downtime. As the need for driver-assistance systems that focus on boosting safety and comfort rises, so will the need for improved sensing technologies. In addition, improvements in traditional sensors and sensing systems are expected to improve the vehicle's performance, accuracy, and reliability
Additionally, as the number of electronic components in automobiles increases, so does the integration of different sensors, which are utilized in EV electrical systems, battery management systems, and transmission systems, among other things. Increased manufacturing of electric vehicles, technological developments, industry limitations, and shifting customer preferences are all expected to boost demand for automotive sensors.
However, various roadblocks, such as worries about automotive sensor reliability and safety, and a lack of standardization in MEMS manufacturing, are restricting industry growth. Reliability is crucial in applications such as brakes, e-motors, and battery systems since these factors contribute to an increase in sensor development costs. It is essential to utilize electric vehicle components in a monitored manner in order to ensure that they are optimum.
The lack of a standardized MEMS manufacturing procedure is one of the most serious concerns. The design of a MEMS sensor is one-of-a-kind, and getting a product from the production stage to the market might take five to seven years. This is impeding the objective of increased sensor production.
Which Market Segments Are Expected to Dominate
There are three types of electric vehicle sensors on the market: application, product, and region. The applications are categorized according to the kind of vehicle. Automobiles are divided into two categories: passenger and commercial vehicles. The passenger vehicle segment topped the market in terms of both value and volume in 2019. The passenger automobile industry is expected to be the market leader by 2025.
Depending on the type and application, the electric vehicle sensor market is categorized into three categories: battery electric vehicles (BEVs), hybrid electric vehicles (HEVs), and plug-in electric vehicles (PEVs) (PHEVs). HEVs dominated the market in terms of both value and volume in 2019. On the other hand, the battery electric vehicle category is predicted to grow at the quickest pace.
The product segment of the sensor market includes temperature sensors, current/voltage sensors, pressure sensors, and position sensors. In terms of volume, current/voltage sensors dominated the market in 2019. It is also expected to dominate the market over the forecasted period of 2019-2025.
The geographical component of the market is made up of North America, Europe, Asia-Pacific, and the Rest of the World. The Asia-Pacific region dominated the market in terms of volume in 2019.
Major Players Operating in the Market
Allegro MicroSystems, LLC
Amphenol Advanced Sensors
AMS AG
Analog Devices
Denso Corporation
Infineon Technologies AG
Kohshin Electric Corporation
LEM
Melexis
NXP Semiconductors
Renesas Electronics Corporation
Sensata Technologies
STMicroelectronics
Texas Instruments Incorporated
Vishay Intertechnology, Inc
Electric Vehicle Sensors Market Research
For more information, download a sample of BIS Research's industry report, which provides critical market insights. This comprehensive analysis was built using data from a number of primary and secondary sources, as well as analytical tools to develop forecast and prediction models.
Information from the publisher: BIS Research is a market intelligence, research, and consulting organization specialized in disruptive technology developments. The company's personnel consists of industry veterans, experts, and analysts from consulting, investment banking, government, and academia.