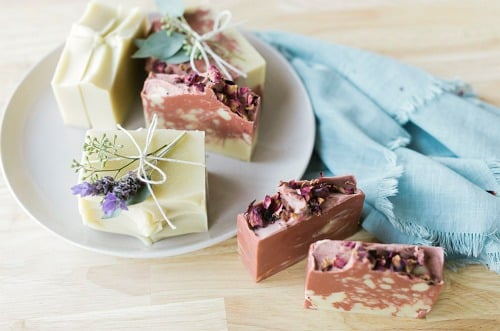 Do you want to establish your own soap-making company?
Do you want to start a soap business? Soap is a fundamental commodity that has been around for thousands of years. As a consequence, the soap production industry is on the rise, and the industry as a whole is expanding. Businesses that create soap on a small, medium, or big scale generate millions of dollars each year. According to statistics, the global bath soap industry earned $18 billion in sales in 2016. The development of the soap production industry has been aided by population growth, increased hygiene awareness, value addition, and increased demand for new markets. Without a doubt, pursuing this company notion is a terrific idea.
The Company
The soap company's name will be Soapex Manufacturing, and it will be situated in Chicago, Illinois. Victor Smith, a seasoned soap maker, will be the company's owner and operator.
Management Group
Soapex Manufacturing's owner and manager, Victor Smith, is a highly talented soap producer with over 30 years of expertise. Victor has worked with Henkel, Church & Dwight, and Procter & Gamble, among other well-known worldwide corporations. Because of his extensive experience, he has all of the skills required to start a soap manufacturing company.
Customer-centricity
Targeting the proper consumer segment requires a detailed understanding of customer preferences as well as local soap-making trends. After investigating and identifying local emerging potential, Soapex intends to contact customers who are looking for fresh and unique things.
Business Objective
Soapex Manufacturing aims to supply items that are 100 percent proven, efficient, safe, and trustworthy to a wide range of customers. The soap-making firm intends to appeal to both domestic and commercial customers in order to enhance its market revenue share.
Summary of the Business
The company's owner, Victor Smith, is a seasoned soap manufacturer who has risen through the corporate ranks and been assigned to key responsibilities at a number of important American firms. He has worked on various similar projects and has a thorough grasp of how to start a small soap manufacturing firm.
The Purpose of Starting a Business Despite the enormous number of enterprises in the soap-making industry, demand continues to grow significantly. New opportunities for soap producers have arisen as a consequence of the expanding population and society's adoption of new hygienic procedures. In order to meet these changing expectations, Victor was keen to start his own soap-making firm.
How Will the Business Be Begun?
Victor Smith has more than three decades of experience in the soap-making industry and is an authority on how to establish a soap-making business. He teamed together with financial professionals to produce a comprehensive financial analysis to better understand the difficulties and opportunities facing the company.
Customers' Services
Soapex Manufacturing strives to provide a wide range of soap products to its clients. Unlike large manufacturers that utilize conventional processes, Soapex seeks to employ an organic and natural approach to ensure that its range of items contains natural components. This is one of the best and most creative soap-making business ideas since it sets the firm apart from the competitors. You must do comprehensive research into the business and give goods that people need on a daily basis in order to be successful in learning how to start a soap company. Customers will get the following things from the soap-making firm in this regard:
Strawberry, lavender, and passion fruit are just a few of the varieties available in bathing soap.
Sell liquid dishwashing soap manufactured from natural ingredients that is completely safe to use.
Natural laundry and household cleaning liquid soap formulated with the finest and most effective natural ingredients to clean any kind of clothes, fabric, floor, or surface thoroughly.
Use car wash liquid soap to give your vehicle a gorgeous and attractive shine.
Analysis of the Soap Manufacturing Industry's Marketing
Simultaneously, the soap-making industry is very lucrative and competitive. The sector has been stable and growing since 1998, with yearly growth rates of roughly 4%. The soap industry is highly fragmented, with bigger corporations controlling a substantial percentage of the market in the past. This has changed considerably with the introduction of small soap-making businesses. Demand for soap continues to climb since it is used almost everywhere. The corporation has recognized revenue-generating possibilities in its soap manufacturing business plan.
Segmentation of the market
After doing a comprehensive market analysis to discover what is most needed in the industry, Soapex plans to provide a variety of soap products. Because Soapex Manufacturing focuses on providing natural soap products that are safe, effective, and kind to consumers, the rising demand for natural soap products has helped the firm.
Families
Households make up a significant component of the target market for the organization. Chicago is the second largest city in the United States, with roughly 2 million residents, and Soapex hopes to profit handsomely by selling its products to domestic clients. Chemical-free natural cleaning options are becoming more popular among households. This is why the business strategy of this soap-making firm emphasizes the provision of home natural soap products.
Households are a ready market for the corporation since they need a broad range of items, such as bathing soap, cleaning supplies, laundry detergents, and automobile liquid soap. Because the competition for this market is high, a well-executed marketing strategy aimed towards Chicago families is essential for success.
Restaurants
Due to the nature of their business, restaurants, caterers, and other food-related businesses need a regular supply of soap products for use in day-to-day operations. Because Chicago's food industry is booming, Soapex has a lot of opportunities to market its products to a wide range of restaurants and hotels. The hotel industry is extensively regulated to ensure food safety and that clients get business strategy services in a clean environment. As a consequence, the significance of using the correct soaps and detergents is highlighted.
Day Care Centers and Schools
In recent years, there has been a lot of emphasis on increasing school hygiene standards, with a range of initiatives aimed at ensuring that kids wash their hands with high-quality products to prevent the spread of dirt and germs. This is a terrific market for soap producers to tap into if they want to increase their earnings.
Workplace
Offices have unique cleaning needs that need the use of high-quality cleaning products. To fulfill the needs of commercial customers, Soapex provides a wide range of goods. This sample business plan for a Chicago soap firm aims to figure out how to market products to businesses in order to make money.
Laundromats
Without an adequate supply of different types of soap products, laundry companies are impossible to function. This might be an excellent location for Soapex to sell its products to potential clients. Local laundries are confident in sending orders to the enterprise on a regular basis.
Business Objective
Soapex Manufacturing concentrates only on natural soaps due to the growing demand for soap items in the city. Natural soaps and detergents provide a wide range of health and value-added benefits. In order to simplify product distribution, the soap-making firm has chosen a strategic location inside the city. Due to its diverse and unique product range, the soap manufacturing business plan template forecasts annual sales growth of 15-20%.
Pricing of Products
In order to break into the market, Soapex did a price analysis and intends to have competitive product costs based on market averages. This soap manufacturing business plan template also suggests offering reduced prices on things, especially when the firm is just starting started.
Strategy
There are various options to examine in the soap-making industry. We've been using conventional soaps for a long time, but the market is changing. More individuals are becoming aware of the benefits of using soaps made with natural ingredients. If Soapex uses the finest strategies, it has a good chance of competing successfully in the market.
Analysis of Competitors
In order to establish a long-term business strategy for a soap-making company, it is vital to do market research. A multitude of soap-making companies may be found in Chicago. Soapex, on the other hand, is a natural soap maker that has figured out how to keep one step ahead of the competition.
Strategy for Selling
Soapex will use the following marketing techniques to effectively promote its natural soap firm idea to the target market.
Management is in charge of appropriately marketing products and educating the public about the benefits of using natural soaps. This will be done by obtaining large-scale corporate sponsorships.
The soap-making business may be promoted via local media channels such as radio, television, and newspapers.
Customers should be offered free product samples to learn about the benefits of using Soapex natural products.
Direct mail was sent to chosen households and business customers. Consumers will get pamphlets at certain addresses.
Because workers are the company's first point of contact, emphasize staff training to ensure that they fully understand the benefits of natural soap products.
Use social media platforms like Facebook, Twitter, and Instagram to promote your business.
Forecasted Sales
In order to accomplish its objectives, Soapex has prepared a sales prediction to forecast how the soap-making company would perform once it starts operations.
Personnel Strategy
To run the soap-making process, Soapex plans to recruit a staff of individuals. How to establish a soap manufacturing firm demands creating a people strategy that clearly specifies each employee's responsibilities. In order for a firm to know how much it will spend on salaries, it needs create a staff budget.
Personnel Strategy
Soapex's owner, Victor Smith, will also act as the company's manager. As the firm prepares to open its doors to the public, the following workers will be engaged in the soap making industry.
Owner/Manager of a Plant
3 Soap-Making Machine Operators
2 Interns in Marketing
2 Distribution Trucks Drivers
a single security officer
Successful applicants will get extensive training in the soap-making sector as well as how to operate the plant on a daily basis.
Salary Averages
Soapex proposes to pay the following salaries to its workers over the first three years of operation.
Plan your finances
Soapex has developed a precise financial plan that will determine how the firm will run and how much money will be invested when starting a soap business. It is essential to thoroughly identify all financial elements in order to correctly organize business finances. In this soap-making business plan, Victor Smith will finance the company with the support of two investors. Starting a soap company comes with a lot of expenses, thus a bank loan for a business plan can help you fill in the gaps in your budget.