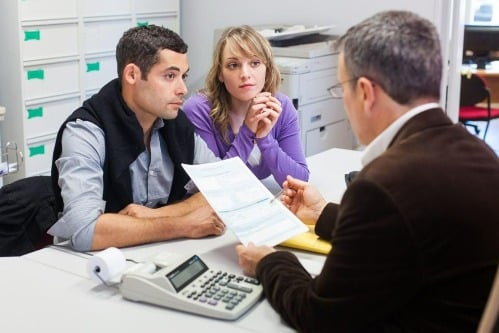 Do you want to establish a company as a financial advisor?
Do you want to start your own financial advisory firm? Well, there are a number of benefits to starting this business, the most notable of which being the very low initial investment required. Second, you can work from your own home, a small office, or even a virtual location and still make a lot of money.
The biggest problem with this business is that it is tough for new enterprises to get high-paying consumers at first. As a consequence, it's critical that you write a detailed financial consultant business plan that will not only help you attract new clients, but also serve as the basis for your company's operations and future decisions. If you're unclear how to write a great business plan, go no farther than Martin Financial Services, a financial advisor firm's business plan.
The Company
Martin Financial Services will be a licensed and registered financial advisory business committed to providing exceptional financial advising and consulting services to address all of your financial needs. The firm will be owned by Nick Martin, a well-known financial expert, and its headquarters will be in downtown Chicago.
Management
Because a company's performance is mostly based on its staff and management, Martin planned his financial adviser business strategy before creating it. The company's management team will consist of sales professionals, financial analysts, and insurance specialists.
In this sample business plan for a financial advisor function, the major target customers for a financial advising firm are also highlighted. Martin Financial Services' financial consulting services will help individuals, organizations, and enterprises in Chicago.
Business Objective
By the end of the first year, we want to have a net profit margin of $10k per month, balancing launch expenditures with earned revenues.
Owner of a business
Martin Financial Services will be owned by Nick Martin, a University of Illinois business graduate. Martin has over ten years of experience working for a number of financial companies, including Wells Fargo and Equifax.
Why is the company being established?
The firm was established with the intention of making a profit in this industry while also providing exceptional service.
How will the company get started?
If you don't plan ahead of time before starting your own financial advisor business, you'll have a very little chance of succeeding. Martin Financial Services is a well-planned company, and its rigorous planning will be crucial to its success. The company will start off in a leased office in Chicago's downtown neighborhood. In addition to computer equipment and normal office supplies, professional financial software will be obtained. The following is a synopsis of the company:
Customers' services
Given today's economic requirements, there are a profusion of businesses that provide financial counseling services. You may discover more about them by doing research and learning about the services they provide their customers. You may also use this sample financial adviser business plan or search the internet for a variety of free financial adviser business plan templates. The services you choose are crucial since they influence the planning of all subsequent components.
Martin Financial Services will provide a variety of financial counseling and consulting services to its consumers in the United States. The following are some of our most essential services:
Advice on insurance and taxes
Accounting and Financial Services Consulting
Budgeting and Financial Planning
Financial statement auditing
Making a Will is a process that takes time and effort.
Tax Return Preparation
Mortgage, Pension, Retirement, and Investment Advisory Services
The management of assets is referred to as asset management.
The production of wealth and the management of it are two separate things.
Investment Planning and Management (Business Portfolios)
Financial advisor business marketing analysis
A comprehensive marketing research is the most important part of a successful financial advisor company strategy. Martin engaged marketing experts to educate him how to construct a financial adviser marketing strategy template and design a financial adviser business plan. The success or failure of a financial counseling organization is totally based on its marketing and business plan, which can only be determined via thorough marketing analysis. You must do a marketing analysis before writing your financial consultant business plan. If you're starting off small, you may use this financial advisor example business plan or any other financial advisor business plan template you can find online to complete your marketing study.
Market Developments
To analyze marketing trends before starting your company, you may use this financial advisor business plan example or any other free financial advisor business plan template available online. This example financial adviser marketing plan also provides information on the current status of the firm and financial advising market statistics. The financial counseling industry in the United States is one of the fastest-growing in the nation. Currently, the industry generates more than $56 billion each year, with more than 215,000 people employed by 121,000 businesses throughout the country. Furthermore, the industry grew at an annual pace of 8.1 percent from 2012 to 2017. This increase may be attributed to the country's economic growth and the development of other firms, which has raised demand for financial consulting and advisory services.
Segmentation of the Market
Before you start your business, you should research the market segmentation of your potential consumers, since a strong and effective marketing strategy can only be developed if we have a complete grasp of our target market. Our target market comprises both the residential and corporate sectors in Chicago; however, we will prioritize our commercial clients. The following target audiences have been identified by our experts as prospective customers:
Sector of Business:
Our services will be used primarily by the business community in Downtown Chicago, which includes everything from small startups to giant worldwide corporations. This group includes product manufacturers and distributors, real estate owners, hotels, restaurants, and food businesses, IT and software development companies, branding and advertising firms, and many more industries. These firms will be in great demand for our insurance and tax advice, asset management, budgeting and financial planning, as well as investment management and audits.
Organizations & Institutions:
Government agencies, schools, colleges, universities, non-profit organizations, religious and cultural institutions, as well as social bodies, all of which are situated in Manhattan, make up our second target group. This organization will need our financial advising services for all of its financial needs, as well as budgeting and audits.
Individuals:
Our third target category consists of people of various ages, both working and retired. The majority of our services will be used by this group for mortgage, pension, retirement, and investment guidance and consultation.
A complete market analysis of our potential clients may be seen in the table below:
Business Objective
Our main goal for the next 10 years is to become Chicago's best financial advice service. This is not an easy assignment to do. To reach this goal, we will need to increase our revenue, grow a fantastic clientele, and establish a national reputation. Our main business goal may be divided into three main business goals, which are as follows:
In the first year, produce a net profit margin of $10,000 each month, $15,500 in the second year, and $25,500 in the third year.
The startup's initial expenses should be matched with generated revenues by the end of the first year.
I aim to get an online financial counseling firm up and operating by the end of the first year.
Pricing of Products
Product pricing is one of the most important factors to consider when choosing a financial advising firm plan. After studying market demands and existing competition, we priced all of our goods in the same ranges as our competitors.
Strategy
Sales strategy, like marketing analysis, is an important component of financial adviser business plans, and it should be given great thought before trying to construct your own.
Analysis of Competitors
As previously said, the United States has over 121,000 financial advising businesses, therefore we can anticipate fierce rivalry. Furthermore, a growing number of international and domestic banking institutions provide financial advice services to their customers, creating market competitiveness. Despite the fact that we have numerous competitors, we try to beat them all by providing excellent service and an unparalleled customer experience.
Strategy for Selling
We'd want to launch a large-scale social media marketing campaign.
We will provide a 20% discount on our advising and consultation services for the first three months following our launch.
To promote ourselves, we'll provide free financial advice sessions at a number of organizations and enterprises.
Personnel strategy
Because it forecasts the quantity of employees you'll need and their compensation, a personnel strategy is an important part of a financial advisor services business plan. For his company, Martin has devised the following personnel strategy.
Employees of the company
Martin will be the company's General Manager and will hire the following people at first:
One accountant is in charge of maintaining financial and other records.
2 salespeople were charge of marketing and identifying new businesses
Six financial specialists will provide advice on a range of topics.
2 An insurance consultant's consultation on insurance services
Customers will be served by two Customer Service Representatives.
1 person to work at the front desk as a receptionist
Prior to onboarding, all employees will go through a series of tests and get two weeks of training.
Plan your finances
Like the other programs, you'll need a comprehensive financial strategy that addresses all financial aspects of your financial advising business. The financial plan should include the startup, inventory, payroll, equipment, rent, and utility costs, as well as how they will be covered by produced revenues. Make a detailed profit and loss analysis of your new firm as well. To help you build your financial plan and figure out what to include, there are several financial adviser business plan examples available online. Martin has devised the financial plan shown below for his company.