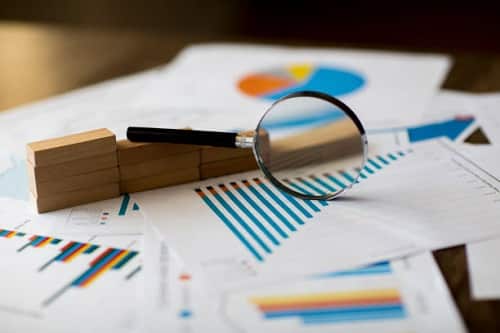 The COVID-19 problem has wreaked havoc on the global economy, leaving many enterprises in shambles. In this tumultuous corporate climate, what role will market research play across industries?
I questioned a group of market research specialists from across the world, including CEOs and founders, research directors, and senior analysts, to find out what "job" market research will perform for companies in the next year, as well as the important benefits it would provide.
Some of their views take a broad perspective of market research, while others focus on its importance in specific industries such as energy, pharmaceuticals, and health care. Every viewpoint adds to a deeper understanding of the market research industry and the businesses that will depend on it in the future.
***
Recognize present market trends as well as the outlook for the future.
Publisher David Sprinkle of Packaged Facts
"As it has since the COVID-19 pandemic struck, market research in 2021 will rely not only on expert historical understanding of individual markets, including their distinctive patterns during and after previous economic recessions, but also on consistent tracking of market performance throughout the year." The interconnected factors at play—COVID-19 contagion and fatality rates; the resulting economic slowdown and job loss; the roll-out and effectiveness of COVID-19 vaccines and drugs; federal and state/local fiscal and stimulus responses, including any lock-down policies; and consumer resilience and psychographics in the face of economic insecurity—mean that market sales trajectories may continue to resemble those of a pinball. Thanks to impartial and high-quality market research, industry participants and market analysts will be able to keep an eye on the wider and longer-term picture as it evolves."
***
Get to know your consumers better and explore for new methods to grow your company.
Sarah Boumphrey, Global Research Director at Euromonitor International
"Businesses will have to become increasingly closer to their clients in 2021." Agility, innovation, and bold judgments will be necessary to uncover development opportunities. In this setting, market research and the practical insights it provides are more vital than ever."
***
For a better future, make decisions based on facts.
Joe Newsum, the founder of Kentley Insights
"2021 is all about economic instability, with the virus, shutdowns, vaccines, stimulus, policies, consumer and business demand, bankruptcy, globalization, and more." Every industry will be impacted differently, and executives will depend on market research to discern reality from fiction and make informed decisions for the future.
***
Investigate customer behavior and branch out into new markets.
John LaRosa, President of Marketdata LLC
"During recessions, companies often cut marketing and market research investment. This merely adds fuel to the fire. It's more important than ever to discover out why and which customers are departing during slow sales seasons. Pivoting is also necessary for identifying new market segments, as well as maybe new items and services. If you don't conduct any research, you'll never know what those new niches are."
***
Learn important details about a world that has changed tremendously.
Jack W. Plunkett, CEO of Plunkett Research, Ltd.
"The world changed tremendously when the Coronavirus appeared, as today's CEOs are well aware. Plunkett Research, for example, predicts that in 2020, 10 years of digital adoption and behavior will be compressed into a few months, when everything from telemedicine to online grocery shopping to streaming entertainment will be at an all-time high.
The concern on CEOs' minds right now should be how much of this behavior will be permanent in the post-COVID era. What will be the attitudes, needs, and goals of businesses and consumers in the future? Will spending resume its past levels, or will today's high savings rates and economic prudence win out? What will corporations and consumers be prepared to spend/invest in in the near future if they have more spending power? In 2021, how will business markets vary geographically and regionally? In order to build their strategies, managers must these critical insights.
Businesses can only gain these vital insights by doing accurate, up-to-date research. Market researchers must work harder than ever to conduct interviews, review data, make conclusions, and generate estimates since things have changed so much and so radically. Our research customer pipeline has exploded in recent months as a consequence of these needs. We're doing a lot of research in areas like online banking and payments, technology adoption, health care markets, and food markets, just to mention a few. The next several years will be both interesting and challenging for enterprises and market analysts alike."
***
Keep an eye out for any potential dangers on the horizon.
Edwin Bailey, Director of Marketing and Research at Content Catalyst
"By 2021, corporate management teams will be on high alert for events that destabilize the business." As a consequence, the intelligence and strategy teams for competitors will be given more time and money to explore potential dangers. Companies will be more inclined to buy or commission studies to help them predict how the market would respond in the event of another disease, war, or other "surprise" global catastrophe. Companies that have been severely hit by the coronavirus pandemic, such as airlines, may desire to grow into 'pandemic immune' sectors and may need aid in researching and understanding market segments that are unfamiliar to them."
***
Determine who will win and who will lose in a volatile circumstance.
Simeon Pinder, Senior Analyst at GMR Data Ltd
"The pandemic has affected the way we research dramatically." Three questions must be answered: How did a sector work before COVID? So, how about now? What are the chances after COVID?
If we take retail as an example, depending on your physical / online combo, it has been either a feast or a famine. The banking sector has had to scale its technology to entice consumers to migrate online since loan breaks have become a concern. The pharmaceutical business has been subjected to unprecedented challenges not just in headline vaccine studies, but also in areas such as personal protective equipment, medical devices, and Rx and OTC arenas.
According to our results, no one sector has profited evenly, and horizontals have winners and losers. As we've seen, independent market research is always welcomed in difficult, changeable situations. We can also see the light at the end of the tunnel, and we expect a busy 2021!"
***
Look for markets where cutting-edge research and development is done on a broad scale and at a rapid speed.
Deirdre Kelly, PhD, is the Managing Director of Kelly Scientific.
"Market research will be important in 2021, given the current state of flux in all markets due to the COVID-19 pandemic." The pharma industry will be disrupted by uncertainty over medicine supplies, vital components, global logistics, clinical research, and new drug launches, pushing market experts to present precise data. According to Kelly Scientific, several items, such as immunotherapies, have weathered the pandemic pressures of 2020, keeping large sales but slow growth. COVID-19 also has a substantial impact on the markets for anti-infectives, vaccines, and viral therapies, demanding a thorough examination of these sectors for business strategy and crucial industry decisions. Comprehensive market analysis will be critical in 2021 in a global context where cutting-edge research and development is carried out quickly and on a large scale. All of this information would be expected to be available to industry executives."
***
Clear a path through the uncertainty after the storm and take up your position.
Dan Strempel, Senior Analyst at Simba Information
"The academic and professional publishing industries were in a state of turmoil before COVID-19. Academics, especially when pushing for dramatic change, are cautious and prefer to take little steps forward after significant research and debate. COVID-19 has increased the feeling of urgency, and many think it has accelerated the move toward open access, open research, and digital solutions as a means of achieving those goals. In this circumstance, market research will act as a guide for industry competitors striving to navigate the uncertainties and secure a position in the market that will emerge after the storm."
***
Navigate the most important advancements in the energy business.
Sara Peerun is the Commercial Director of Visiongain.
"The energy industry is facing severe challenges, and the COVID-19 outbreak has thrown market norms out of whack, resulting in negative oil prices for the first time in history." Market research and analysis have always been important for businesses navigating the competitive energy market economic landscape, and they will continue to be important in our efforts to understand the nature and pace of the oil and gas market recovery in 2021, as well as the impact of the pandemic on global energy transition efforts."
***
Recognize how disruption has impacted your portfolio and what remedies can be beneficial in uncertain times.
Dr. Vishal Agrawal, CEO of DelveInsight Business Research
"The global healthcare sector has been working diligently to find a way to cope with COVID's impact on business without becoming immobilized. Many patients with comorbid conditions are at risk of catching coronavirus, presenting a major hazard to healthcare services like dialysis. Furthermore, individuals are avoiding going to the doctor, allowing telemedicine and digital platforms to provide services to them safely from home.
In the next year, the healthcare business will face a substantial upheaval. As governments throughout the globe seek reliable alternatives, digital healthcare and telemedicine offer enormous potential, and it is expected to have a significant impact.
As businesses try to gain a footing in the market after the epidemic, competitive monitoring will become increasingly crucial. Market research can help companies figure out how the disruption has impacted their portfolio and what solutions can be effective during this time of economic instability. Market research operations that include lessons learned from prior events and transition from a reactive to a proactive mindset will assist in effective strategy creation and enable the healthcare industry to adapt to unexpected events.
Customers' perspectives must be understood, granular happenings must be examined in order to develop correct estimates, and both short- and long-term repercussions for company performance must be considered. Market research focusing on these themes will move firms forward. Evidence-based decision-making is the rule of the day."
***
Investigate exciting global expansion opportunities while minimizing risk.
Marcello Antonioni, StudiaBo srl's Managing Partner and Export Planning Manager
"Strategic planning has always been an important factor in achieving corporate success." Making business decisions based on reliable data is and will continue to be important to any company's recovery and success amid the unprecedented circumstances we are witnessing as a consequence of the present pandemic.
The importance of strategy and market research in the internationalization process has always been central to the ExportPlanning philosophy. We think that, in the face of rising risk and more competition in international markets, this data-driven approach will definitely spread in 2021.
Foreign markets that are well chosen may be a powerful tool for growth, particularly in the context of a stagnant domestic market. Entering a market without first evaluating one's own skills and limits, as well as the project's risks and potential, may be risky. It is at this moment that market research is used. Trusted data from open and official sources may help locate the most promising markets for one's products by using macroeconomic and trade statistics, modern algorithms, and expert skills in data analysis and internationalization best practices. Market research might therefore be a useful tool for decreasing risk while exploring new opportunities, particularly in these trying times."
***
Find product-market fit in an ever-changing digital world.
Faisal Ahmad, CEO of BIS Research
"Today, almost all technology and technology items need market awareness and forecasts (especially in new and expanding markets)." Gathering reliable information (market research) is no more a luxury in the ever-changing digital environment, but rather a necessity for discovering product-market fit."
***
Use actionable insights in your business planning, forecasting, and presentations.
Gerry Christensen is the founder and CEO of Mind Commerce.
"While the market research industry has evolved drastically over the last decade, the desire for insights, data, and actionable information remains a crucial component of all organizations' business strategy and planning," says the report. Market research will continue to grow in significance and impact in 2021 and beyond, notwithstanding recent market disruptions induced by COVID-19.
It's important to note, though, that the method knowledge is delivered, processed, and implemented is rapidly changing. Buyer expectations for premium market research fuel the need for content-dense distribution with actionable information. Consumption of information is evolving away from static reports and toward more dynamic data, which is often provided as part of a subscription service.
Additionally, market research customers are requesting more flexible platforms that enable them to incorporate market research content (narrative, data, and visuals) in a range of internal business documents, such as business plans, forecasts, and presentations. As a consequence, market research firms that can adapt to shifting customer demands via scalable and user-friendly market research as-a-service capabilities will prosper."