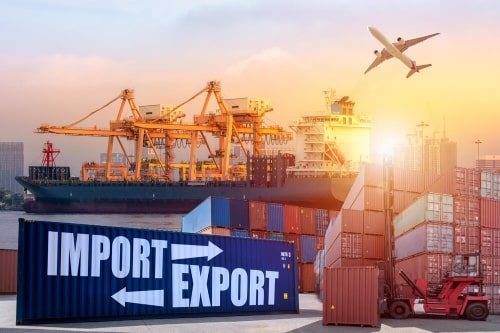 Introduction
The name of our company is AAA Vodka. Our Vodka will come from Sweden, which exports 21.4 percent of all vodka worldwide. We want to start exporting so that we can function as a middleman, selling our vodka to clubs and restaurants across Miami, with the objective of growing our brand's reputation and expanding nationally. Our mission is to provide our customers with high-quality, smooth-tasting vodka, as well as outstanding customer service and connections.
Goals
We hope to be at the top of one of the top three vodka distributors in Miami by our fifth year in operation. We also intend to increase our distribution throughout the country by forming agreements with clubs and restaurants. We want to sign five contracts with different clients in our first year of operation. In the first year, we intend to add at least 20 new employees to our marketing, manufacturing, and sales teams.
Resources Financial
Each year, we plan to spend 125,000 dollars on capital improvements. We plan to spend $10,000 on marketing and website operations, as well as $20,000 on distributor payments and participation in trade shows around the country.
Non Financial Resources
We'll send our personnel to classes to learn about importing and become experts in the sector. We'll also send them on a national sales trip to find new consumers and market our goods. They'll also collect and evaluate market data to see what changes need to be done in our country to make it more profitable.
Current Practices and Trends
According to the Distilled Spirits Council (DISCUS), vodka sales climbed by 2.2 percent in 2017, with revenues rising by 3% to $6.2 billion. Our product will be sold on our website and distributed around Miami.
Production Capacity is the sixth part in the series.
Without having to spend additional money on new equipment, we want to increase capacity by at least 20%. By cutting expenditures and better managing our time, we want to improve the efficiency of our warehouses, where we store our items. In our warehouses, we'll adopt green practices and energy-saving technologies to save money on electricity and other expenses. Our employees will also get monthly training in order to acquire new approaches that will allow them to be more efficient and productive without having to hire a huge number of extra personnel. We'll also have someone who keeps track of day-to-day operations and looks for little ways to cut costs and improve efficiency.
Target Markets
We'll research the vodka and alcoholic beverage industry, in general, to see where our product can thrive and make the most money. With 2.98 gallons of alcohol consumed per capita, Wisconsin is the most alcoholic state in the US. We'll try to conduct business with Wisconsin next, as well as other top states such as Vermont (ranked second) and Montana (ranked third). After owning a substantial piece of the market in Miami, our company will pursue sales and contracts in these states where alcohol is very popular and regularly drunk.
Identifying and Managing Your Risks
There are several hazards in this area of business. When our items reach the United States, there is a risk that they may not be of the same high quality as we anticipate. Conflicts and issues with our Swedish importer, as well as our distributors' clients, are also possibilities. Our items may potentially be damaged during the shipping process.
Credit Policy
There are several processes and precautions to be addressed while importing our products from Sweden. Our companies will work up a letter of credit that spells out the specific quantity and conditions under which the items will be accepted. Our firm will pay when the product arrives, and if our product does not meet the letter of credit's requirements and limits, we will be required to get a refund or reship our products. Furthermore, we will have a person in charge of ensuring that operations in Sweden are running well and giving updates on the quality and condition of our items awaiting delivery.
Return Policy
In the earlier section, we discussed how we would engage with our Swedish importer. If one of our Miami-based clients has an issue with our product, we will respond quickly. We will allow the client to tell us within two weeks if there is anything wrong with the items after our delivery. If there is a real issue, we will send a new shipment or provide a full refund as soon as possible. To ensure that we maintain our good ties with our customers and deliver exceptional customer service, we will also provide a discount on future orders.
Transportation
Our staff will handle the shipping for you, and your purchase will be sent within 24 hours of receiving payment. The flight will be our primary means of transportation. Once the Vodka arrives in Miami, we will provide truck delivery as a more cost-effective option to ensure that our customers remain delighted.
Freight Forwarder
Laser International Freight has been selected to handle our freight forwarding requirements. Our Swedish wholesaler will make contact with Laser International Freight, which will coordinate shipments from the manufacturer or producer to a marketer or final point of distribution. How much bulk stuff we bring in will decide the pricing. This should cost less than a dollar per bottle.
Export Licenses
There will be a few export licenses necessary. First and foremost, the Alcohol and Tobacco Tax and Trade Bureau must grant us specific approval (TTB). Remote Location Filing (RLF) Prototypes and the Electronic Invoice Program will also be required by US Customs (EIP).
Certificates of Good Health
In general, our Vodka imports would need to be authorized by the FDA before being allowed to enter the United States.
Language Laws
There are a few things that must be specified in the container of alcoholic drinks. It is necessary to have a well-defined Brand Name Label. There should also be some indication of how powerful it is and how much alcohol is in it. Finally, the nation of origin must be indicated on the items. In this situation, it will be Sweden.
HTS Number
The HTS number for alcohol is 2208.60.
Intellectual Property
We want to petition for patent protection in countries where we have distributors or merchants. We will also pursue international trademark protection via the US Patent and Trademark Office.
Documents for Export
When exporting alcohol, we'll need the Certificate of Origin, Certificate of Free Sale, and the reduced VI1 forms.
Costs
Our pricing strategy is based on the fact that our product will be of excellent quality, but we want it to appeal to a broad variety of customers, therefore we'll set the price at $23. We'd like to offer a 16.5 percent discount on large orders. We estimate that after shipping costs and freight wages, each bottle sold will generate a profit of at least ten dollars.
Tactics for a Website
We'd want to build a website that has all of the information about our product. The website's style and layout will be appealing to the eye, with plenty of vivid colors to catch the eye. We wish to make a worldwide appeal by creating a website that can be visited from anywhere on the planet.
Action Plan
Our plan is to develop a lucrative Vodka brand and distribution system that will cover the whole city of Miami, as well as the southern states, with the ultimate objective of someday reaching the entire United States, and even the entire globe.
Related link