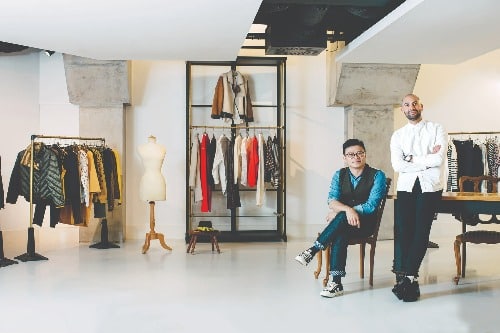 Starting your own fashion agency requires a business strategy in the fashion industry.
Starting your own business, where you can be your own boss and create all the money you need to accomplish all of your dreams, is one of the best ways to live your perfect life. If you want to start your firm right away, this fashion business plan could help you achieve your goals. We'll go through how to write a fashion business plan in detail. In this comprehensive business plan template for the fashion industry, we'll go over everything you need to know about starting a business from beginning to conclusion. This may be used as a business plan for an investment group or as a beginning point for a company.
The Company
Apple Fashion will be a fashion firm in Paris, France. This fashion industry business plan will walk you through all of the steps involved in starting and running a successful company. We're going to make a fashion business plan based on this example that you can use to start your own.
Fashion Industry Management
To begin a fashion business plan, you'll need a well-defined management structure for the company. Without it, you won't be able to start a business or run it financially. The management structure of the company you wish to create is the first thing any of the finest business plan providers will discuss when you meet with them.
The company will be run by the owner, who will designate managers to handle various aspects of the company, similar to how we did with the garment shop business plan. Appointing the right person to the right position is crucial to the company's success.
Clients of the Fashion Industry
It's just as important to choose the customers with whom you'll do business as it is to pick the customers with whom you'll do business. If you don't have a clear grasp of the clientele you'll be dealing with, the business will never be profitable. The fashion industry's clientele are as follows:
Those looking for custom-made, high-end clothing and accessories.
Costumes are required for a film by a team of filmmakers.
Retailers interested in selling high-end clothing and accessories.
People looking for wedding and party attire.
Business Objective
The company's mission is to make fashionable apparel affordable to everyone. We believe that by establishing this company, we will be able to reduce the cost of high-end clothing. Aside from that, this company's purpose is to make a profit.
We also want to expand to other places and build a franchise business model to expand the reach of our goods. The ultimate goal is to vie for global domination with Louis Vuitton, Gucci, and Parada.
Owner of a business
Sarah Carnegie will be the company's owner. She is a well-known American fashion designer who has won several awards and recognitions. She is also very affluent, so she will have no trouble getting funds for the firm. Sarah is the best candidate for her fashion company idea because of all of this.
Why was the Fashion Industry established?
The second issue to examine is why a business plan for a fashion company is being created. There are several reasons for this. To begin with, Sarah had always wanted to start her own luxury clothes and accessory company, and now is the time. Second, Sarah was just fired from her job, and she no longer wants to be an employee; instead, she desires to be the boss. With hundreds of millions of cash burning a hole in her account, she can do anything she wants.
How will the Fashion Industry Begin?
Step 1: Determine the needs of the market.
The first step in launching a company is to do a market need study. This will tell us if there is a market for the services we wish to provide. Much to a lingerie shop business plan, the firm cannot flourish without it.
The second step is to create a brand.
This is by far the most important component of the whole procedure. A premium item's quality is only as good as the brand name on it. We need to establish Apple Fashion as a brand that people can trust if we want to see any type of success in the market.
Installing a Power Supply (Step 3)
The company's first site will be in Paris, just in front of the Eiffel Tower. That may be pricey, but do you remember Ms. Carnegie's bank account being emptied of hundreds of millions of dollars? She'll make excellent use of them.
Step 4: Establish an Internet Presence
Perhaps having an online presence is more important than having a shop in front of the Eiffel Tower. But, happily, it isn't as expensive as it seems. As a consequence, Sarah will hire a web designer to construct a website for her company so that it may be promoted.
Step 5: Promotion & Marketing
Following that, Sarah's company will work with well-known celebrities to promote and support her products. This is important because people will follow these people, which we can leverage to create revenue.
Services
The next stage is to finalize the services that the business will provide. A example fashion business plan may include a million services, but we can't begin providing all of them right now. That was a poor choice. We are a collection of smart people who must make informed decisions about the fashion business plan examples we produce.
Design of the Costume
The principal job of the fashion business will be to create costumes for movies and television programs.
Wedding Dresses are available in a variety of styles and colors.
People who want to have trendy dresses made for their wedding may also utilize our services.
Theme-based outfits
Dress making for theme parties will be one of the services offered.
Made-to-Order Accessory
We will also design, develop, and commission custom-made fashion accessories for our customers.
Fashion Industry Marketing Analysis
The single most important part of any fashion business plan template is the marketing analysis of the company. We assess what the market demands and how we may set ourselves apart from the competitors at this level. This step is also covered in the streetwear brand business plan, but it's much more important here since the fashion industry is congested, and the only way to stand out is to do thorough market research.
Industry trends and marketing segmentation are two of the most important parts of any fashion business plan presentation. Let's look at a few of them.
Market Developments
It's vital to consider market trends while writing a business plan for a fashion company. When we look at the market trends in the fashion sector over the last decade, we can observe that people have gravitated for low-cost fashion accessories and things. If we want to start a fashion label, the best plan is to provide high-quality products at a reasonable cost. If we do it this way, we can attract a lot of customers and make a lot of money.
Segmentation of the Market
No fashion marketing plan example is complete without effective marketing segmentation. The marketing segmentation of our firm is as follows:
Showbiz
The entertainment industry will be the company's major market segment.
Customers from the private sector
Another crucial market segment for us will be those shopping for custom-made dresses and accessories.
Businesses of All Sizes
Small businesses who show interest in our firm will be able to sell our products and help us establish a market niche.
Customers who shop at stores
Our own shops will sell the company's basic clothing and accessories to retail customers.
Business Objective
To become the most prominent fashion product maker in the world.
To increase the accessibility of high-end fashion goods to the general audience.
In order to gain reputation and fame.
Pricing of Products (5.4)
Apple Fashion's merchandise will be less expensive than those of the competitors. This will be done to guarantee that we get business and that our goal of making fashion items accessible to everyone is met.
Marketing Techniques
We'll need a solid marketing strategy, similar to a sewing business plan, to make the firm a success. That, as well as instructions on how to use it, are provided in this sample fashion business plan. When designing a marketing strategy for business plan examples fashion, two things to consider are competitive analysis and sales strategy. You'll be able to start your firm and make it a success after you've done that.
Analysis of Competitors
The following is a competitive analysis for this fashion firm concept:
Our designer is superior to that of any of our European rivals.
Our competitors' prices are all higher than ours.
We have a better sales strategy than any other firm in the industry.
Strategy for Selling
If you want to learn how to write a fashion piece, you must be able to build a sales strategy for the company. The sales approach is as follows:
Celebrities will be engaged to promote the product and endorse it.
Buyers will get a lower price right away.
We will deliver better value for money than any of our competitors.
Personnel strategy
Just like we stated in the thrift store business plan, it all comes down to the people who will run the fashion business plan sample pdf and make it a commercial success. One of the fashion industry's priorities is to guarantee that people are employed. The following people will be in control of the company.
Employees of the company
The company's owner and CEO will be Sarah Carnegie.
Operations and marketing are overseen by two managers, while external relations are overseen by two managers.
There are six fashion designers in this group.
There are two Brand Ambassadors in the company.
2 social media boosters
There are two web developers working on this project.
1 retail shop proprietor
There is just one guard on duty.
There is just one receptionist on staff.
There is just one operator on the phone.
Plan your finances
Let's have a look at the financial criteria for starting a company before we wrap up the fashion business plan template pdf. Starting this company will be more expensive than the embroidery business strategy. We'll need money for the following things:
The cost of starting a business.
Getting the production facility up and operating is the first step.
Employee salary during the time before we begin to generate revenue.
The cost of a company's marketing and promotion.