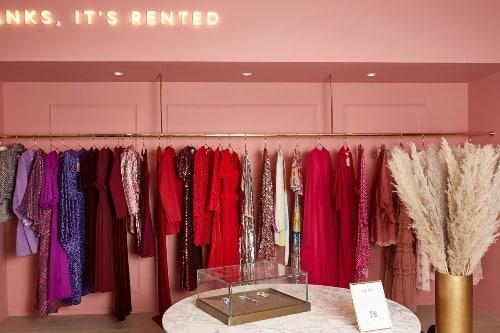 The children's apparel industry is hardly child's play, since the US market currently earns over $11 billion in annual revenues. Globally, the industry is expected to be valued more than $173 billion by 2017. These astonishing stats draw the attention of entrepreneurs interested in developing a girls' fashion line business plan since buyers are expected to continue spending at a faster rate than ever before.
Fashion: High End, Low End, or Somewhere in the Middle?
A multitude of approaches may be used to capture a market sector. Entrepreneurs in the fashion industry come in various forms and sizes, from the home fashion designer to the owner of a franchising business plan fashion corporation. The price range of the brand is one of the first and most important decisions to make. Price, quality, and style must all be carefully maintained due to the fierce competition from brick-and-mortar and online retail firms.
One of the most crucial aspects of creating a business plan fashion line is understanding how the new company fits within the industry. The following are some factors to consider while developing a business plan for a fashion company that might assist you in making decisions:
• Determine if there is a market for the new clothing brand, such as handcrafted high-end fashion, children's or sportswear, and so on. • Conduct a comprehensive industry study to see where gaps in addressing consumer wants exist and how new children's designs fit into the market.
• To reach the target market, develop marketing, advertising, and trade show strategies.
• Research client price resistance to determine acceptable product pricing.
• Learn about the materials used and how they were created.
• Conduct a thorough financial analysis, prepare pro forma financial statements, and estimate the amount of money needed to get started and get to profitability in the first few months or years.
Before deciding to create a fashion line, many children's clothing companies began as a hobbyist designing and making clothes at home. Even if the entrepreneur has past experience sewing on a small scale, starting a professional fashion line company is not the same as selling fashion as a hobby.
Pay close attention to the small print.
A thorough and detailed business plan for a fashion line is essential because it forces the firm owner to think about all of the important components of developing and operating a fashion brand. The fashion line business plan includes descriptions of competitors, market demographics, personnel strategies, operational plans, pricing, risks and opportunities, and much more.
Because its expert team has worked in a range of industries, Skyrocketbpo has a breadth and depth of understanding in writing business plans for fashion lines. Fill out the simple online form to submit your contact information if you want a high-quality fashion line business plan.