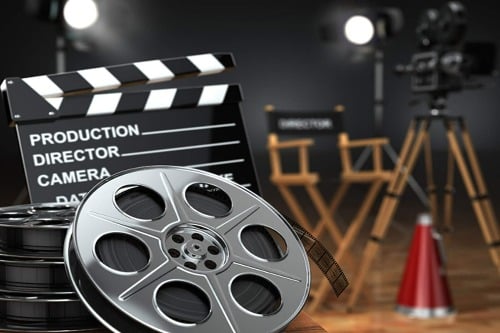 At least once, the owner of a film production firm has gone through the process of establishing a film company business plan. Unlike most other businesses, however, this one is distinct in that any film production will almost probably need investors. As a consequence, a new film business plan is required each time a new picture is produced.
Creating a Profitable Film Business Plan
Needless to say, the success of the film business plan means a lot to the production company's owner. Investors will only fund films if the best business plan incorporates elements of a successful film production, such as a well-written script, skilled crew members, and great starring actors.
Prospective investors want the producer to have a well-thought-out production, marketing, and distribution plan, among other factors, since the film industry is so competitive. Among the things investors will be looking for are:
• End product: A well tested screenplay – The script is a crucial component of the final product, the film. It should be read by a variety of people, including actors and producers, many times to measure interest and quality, as well as to see whether the predicted costs are reasonable given the script's complexity.
• Shooting schedule — The shooting schedule has an impact on the film budget as well as the time frame in which investors may expect a return on their investment.
• Distribution plan – This section discusses how the film will be released as well as how the distribution rights will be organized. Today's distribution platforms include pay-per-view, big-screen theatres, cable providers, DVD, and other options.
• Marketing plan – Finding the audience most likely to like the film requires creative and deliberate marketing. In this case, marketing will concentrate on how the film compares to other films in the same genre, as well as the promotion and marketing strategies used and the marketing expenses.
• Financial plan – While the financial plan should include the costs of creating the film, the entrepreneur should also account for revenue. One method is to calculate the number of sales generated by using distribution rights. Examining how much money similar films generated is another business strategy service. The Hollywood Reporter and Box Office Mojo, for example, report box office revenue figures.
Specific to the Business
A film marketing strategy typically includes the Executive Summary, Company Description, Management Summary, Operations Strategy, Marketing Plan, and Financial Plan. However, it must include content specific to the film industry, such as a film description and an overview of the industry.
Many financiers are willing to help new creative entrepreneurs if the film package is based on a film company business plan. Contact Skyrocketbpo for assistance in establishing a film business plan that may be used to seek for private investments, loans or grants, and crowdfunding. The business advisors at Skyrocketbpo have the experience and contacts needed to put together a high-quality film package and a network of investors. Fill out the simple online contact form to get started.