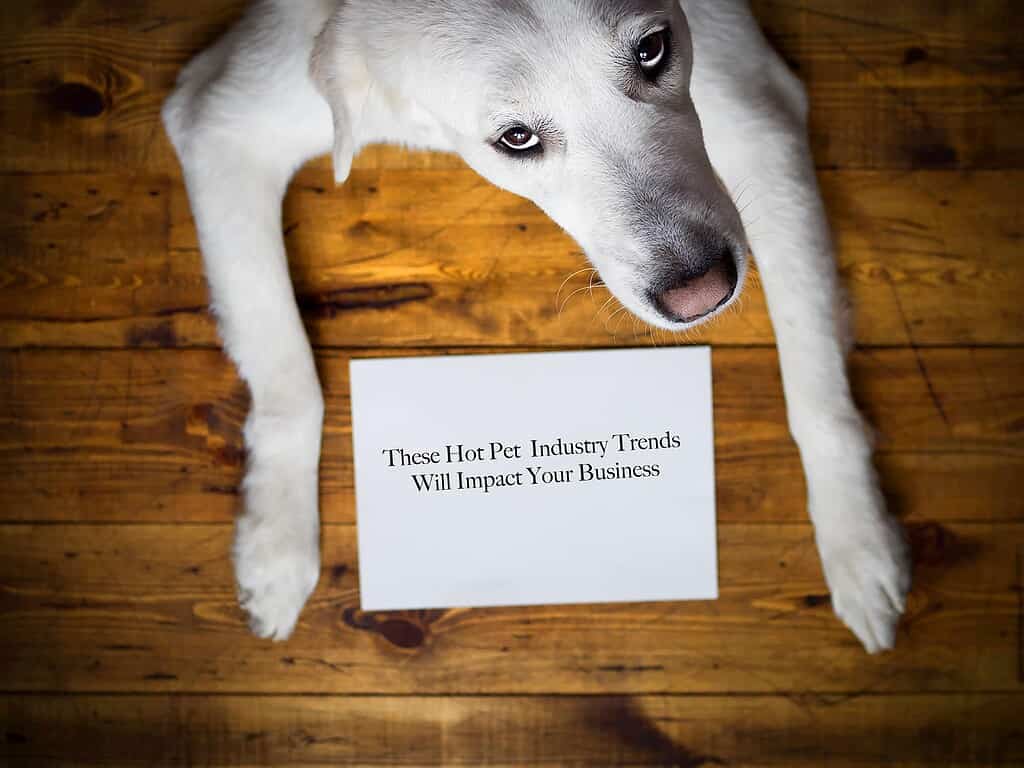 The pet market in the United States is a favorite among investors, and year 2020 has only added to its value. According to the study U.S. Pet Market Outlook, 2021-2022, produced by Packaged Facts, a major source of consumer market research and a component of MarketResearch.com, despite the economic problems associated with the COVID-19 outbreak, the pet industry in the United States had a record year.
The expansion of the pet industry may be seen in a variety of market segments, from pet food to pet pharmaceuticals. While sales of pet products and services increased by 9% in 2020, the pace of change in the pet business is projected to pick up in the near future.
Here are a few significant themes that will define the pet industry's future in 2022 and beyond.
Pet Adoption and Purchase in the Event of a Pandemic
During the pandemic, pet ownership increased as homebound individuals sought companionship and tried to relieve tension and boredom. Pet dogs will number 96 million in 2020, up almost 2 million from 2019, according to Packaged Facts, while pet cats will number 32 million, up nearly 2 million from 2019.
In 2021, the adoption and purchasing of pets remained robust, although not as significantly as in 2020. Even once the outbreak has gone, "most families will continue to love these creatures, such that continuous market growth is projected in the coming years," according to Packaged Facts.
An Increased Interest in "Other" Animals
Not just dogs and cats, but also fish, tiny animals, reptiles, and amphibians, have become more popular as a consequence of the pandemic. According to a recent Packaged Facts survey, 12.2% of all American households possess one (or more) kinds of pets other than dogs and cats, up from 10.8% five years ago.
When customers relied on these pets for comfort and enjoyment while stuck at home, the pet industry benefited from the increase in "other" pets. Fish, small mammal, reptile/amphibian, and bird retail sales climbed by 18.5 percent in 2020. To capitalize on the rising market for "other" pets, marketers could consider expanding their product ranges and stressing both pleasure and utility.
A Pet Food Industry that Has Been Rejuvenated
New numbers from Packaged Facts demonstrate how the pet food industry has flourished during the pandemic. Pet food (for dogs and cats) retail sales in the United States were $37.1 billion in 2021, up 6.4 percent from 2020. The pet food business is predicted to increase at a 6.6 percent compound annual growth rate in the following years, with sales reaching $47.9 billion in 2025.
According to Packaged Facts Research Director David Sprinkle, the rise of super premium pet foods such as natural formulations and science-based foods, the growing popularity of ethically sourced ingredients and eco-friendly packaging, and pet foods in non-traditional forms such as fresh and meatless. Sprinkle also emphasized the significance of e-commerce, mentioning curbside pickup and same-day delivery as examples ,A Rebound in Pet Services.
Discretionary pet services such as pet grooming, pet boarding, pet sitting, pet walking, and pet training all took a hit during the pandemic as a result of social distance, less travel, and the rise of remote employment. In 2020, pet boarding will be down 45 percent, and pet sitting/walking will be down 35 percent, according to the research Pet Services in the United States.
On the other side, sales are expected to rise. Several factors will contribute to the growth of momentum, including:
Consumer perceptions of pets as family members
Brick-and-mortar retailers are emphasizing services to better compete with the Internet.
Pet care costs a lot of money for millennials and upper-income households.
A growing pet medicines market
According to Packaged Facts, the pet pharmaceutical business saw its highest single-year growth rate in the previous decade in 2020, with a 13 percent gain in revenue. The market is expected to continue to rise in the future.
"The market is being pushed by a recent growth in the number of pet dogs and cats, a heightened pet parent focus on pet wellbeing, and more brick-and-mortar and online choices for pet health care services and merchandise," Sprinkle said.
According to figures from Packaged Facts, COVID-19 has led 41% of pet owners to pay greater attention to their pets' health and wellbeing.
Where can I learn more?
This article examines some of the most significant pet industry trends for the years 2021 and 2022. Pet industry statistics, pet industry growth forecasts, pet market size, pet owner demographics, trending pet goods, and pet market potential may all be found in Packaged Facts' collection of pet industry research.
MarketResearch.com's Pets Industry Update Email is another good resource, since it includes a selection of new pet industry research papers on a monthly basis to keep you updated. This popular email has already attracted thousands of subscribers.