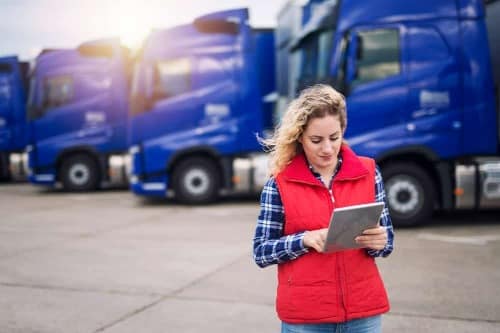 Introduction
With the market's fast development, the need for freight brokerages is growing. A freight brokerage firm may provide third-party logistics by linking different types of shippers and customers. Shippers include trucking companies, sea carriers, air freighters, and rail freighters. The freight broker business plan should be properly crafted to illustrate the efficiency and development strategy of your organization.
Freight broker's frequently asked questions
You must handle the following difficulties while writing a freight broker business plan PDF:
What market segments will you serve?
What market gaps are you aware of, and how do you intend to bridge them?
What kind of customers have you dealt with in the past?
What are the services you offer?
What is the operational business strategy or location of your company?
Summary of the Report
This is one of the most crucial aspects of a freight broker's business plan to address. It offers a specific viewpoint on your company, such as why it exists, what it does, and how you intend to flourish. It is normally two pages long and offers a comprehensive summary of all aspects. Most harried CEOs scan this section first. Their investing company plan might be founded on the quality of the summary.
Description of the company
It is the first section of your freight forwarding company business plan that outlines who you are and what you do. You'll have a firm grasp of what your business is all about and what it stands for. It also contains details on the company's potential and growth.
Market research
While writing your information brokering company plan, you should establish your market situation. In this part, you must perform the following tasks:
Decide on a market niche.
Recognize your customers' faces.
The possible reach of the brokerage.
Here are some of the things to consider:
The field in which you'd want to work
Your business's size and prospective market share
You're going to focus on a certain market segment and address client needs and problems.
Services
Because freight brokerage is a service sector, you may set yourself apart from the competitors in a number of ways. Your potential investor will want to know why you're beginning this business, who your rivals are, and what services you'll be offering.
Marketing Strategy
In this section of the business plan for freight forwarding company pdf, you must describe the strategies and approaches you will use to create and promote your freight forwarding company. Describe your marketing approach, including your internet strategy, advertising, the sales process, public relations, and promotions, among other things. Describe your target market, how you'll contact them, and how you'll provide your services.
Management
The freight brokerage business should have a highly efficient workforce capable of maximizing the possibilities of high-potential software. Because of the firm's complexity, lenders and investors will spend more time examining the management team's prospects. You and your team should have a thorough understanding of the logistics and shipping sectors, as well as specific shipping norms and regulations.
A financial strategy
A freight broker business plan template has yet another technical and numerical component. For bank executives and potential investors, it is one of the most appealing and essential sites. When beginning a business, include an income statement, balance sheet, and cash flow statement, as well as an estimate of startup costs and a forecasted quantity of activities for the next year. You must detail your revenue and break-even monthly fixed cost figures, such as.
Monthly income of $6,251
ESTIMATED MONTHLY COST – $6,251
Gross margin of $73,732