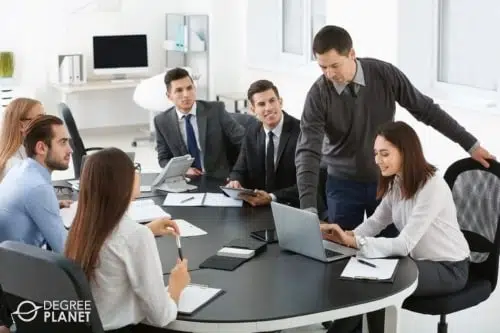 When it comes to obtaining funds for your company, there are a number of options. However, out of all of the choices, the two most common are startup financing options Loan and Equity. Both kinds of loans are quite different from one another, and it may be difficult to select the best choice for your company. We'll take a closer look at these two financing alternatives in this post. Know the difference between a business loan and equity funding for your company.
What is the definition of a business loan?
A business loan is borrowing money from a lender and repaying it with interest over a certain period of time. Banks or non-banking financial companies are the most common sources of business financing (NBFC). Bank loans are the most common way to get money for your business since they don't require you to give up any of your company's equity. As a result, your ownership is unaffected.
Furthermore, with loans, you have the freedom to utilize the borrowed funds for any reason you choose. Many different financial institutions provide various kinds of loans that may be customized to suit your particular company requirements.
On the other hand, taking out a company loan to fund your firm has a number of drawbacks. The first thing to remember when taking out a business loan is that you will have to make monthly payments. Any failure to make payments on time may be an expensive financial error. In the event of a default, the lender has the right to take your property. Finally, if your credit score is poor, you may find it difficult to get funds via a loan or you may be required to pay a higher interest rate.
What is Equity Financing and How Does It Work?
Equity financing is a method of obtaining funds by selling your company's stock instead of cash. Another common method to finance your business is to sell or trade shares, in which you give up control of your firm in return for cash to expand. A single investor or a group of investors may make the capital transfer for ownership.
This kind of funding is best for companies that are in the early stages of development and don't have a lot of tangible assets. In this instance, the investors are betting on the company's future development and expect to profit from it later. One of the most important advantages of equity financing is that no monthly payments are required.
As a result, you are not required to put aside a certain amount of money each month to repay the investor. You are not obligated to pay any money if your company fails. For the investment, it will be deemed a loss.
Investors, on the other hand, do not abandon your company after they have provided money. In reality, in the majority of instances, the investors will actively coach you as you grow your company. They become co-owners of your company and, as a result, have a say in how it is managed. If you select equity funding, you must have faith in the investor you pick. A good investor may assist you in reaching your business objectives, while an inexperienced investor might prevent you from accomplishing what you set out to achieve when you founded the firm.
Other variables play a role in determining which method you should use to acquire funds for your company. These are some of them:
How much time do you have available?
Equity financing, without a question, requires a significant amount of time and work. The whole procedure, from paperwork and disclosures to completing all legal arrangements, may take up to six months.
The time it takes to obtain money via a company loan, on the other hand, is far shorter. Many financial and non-financial entities assist in the approval of a loan in a matter of days. So, if you're short on time, a business loan is the way to go.
The required sum
It is not always feasible for businesses to raise a significant sum of money via loans. This is due to the fact that many lending institutions have a limited loan amount. In addition, startups often do not have a lot of assets, while lenders typically need collateral as security. As a result, equity financing may be a more viable alternative in this instance. If investors believe in your company's idea, they may assist you in obtaining significant amounts of money.
Network
Startup entrepreneurs often want more than just money; they also seek advice and mentoring, as well as exposure to establish important business contacts. With equity financing, you may be able to find a partner with extensive experience in your industry. He can assist you open doors and broadening your commercial horizons. A moneylender, on the other hand, is just concerned about getting his money back plus interest and has no stake in your company's success.
You may choose the finest capital raising alternatives for your company by considering the aforementioned criteria.
Related link