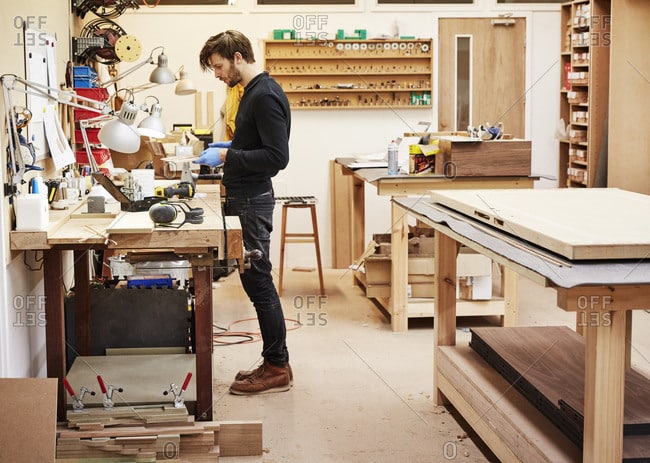 If you are planning to write the Furniture Making business plan on your own, then this sample Furniture Making business plan can be great for guidance. However, if you are looking for a professional business plan writer for a business loan, SBA loan or to find out the possibility of success for your new business then let's talk!
Executive Summary
Overview: The Wood House will be an American furniture manufacturing enterprise based on the outskirts of Wesley Chapel, a North Carolina community in Caldwell County. We are strategically positioned at the best available site for a furniture production plant since the company will be licensed to buy wood from authorized wood suppliers in the Croatan National Forest, North Carolina.
The Wood House will primarily be a manufacturer of high-end furniture. Rick has already obtained permits to obtain Beech, Oak, and Mahogany timber from the Croatan National Forest and other locations. The company will begin as a small business furniture company, with two units: a large manufacturing facility in Wesley Chapel and a tiny corporate headquarters in Charlotte, North Carolina, that will handle product distribution.
The Wood House will also open three display centers in Washington, Chicago, and Houston, in addition to these two major units.
Rick Doug will be the owner and operator of the company. He graduated from the University of Michigan with a bachelor's degree in industrial engineering. Following his education, he worked for many furniture companies in the United States before joining IKEA-US as the director of operations for the past five years.
Rick Doug, who has worked in the furniture industry for the past 20 years, will own and operate The Wood House. Rick has been preparing this business for several years and thus has all of the necessary resources, including the necessary experience, to launch a furniture company.
Mission: To provide a high-quality product on time and on budget, as well as a quick and error-free ordering experience.
Vision: Become a profitable and rapidly expanding international design furniture company.
Industry Overview: The worldwide furniture market estimated at USD 480.7 billion in 2017, with a CAGR of 5.1 percent predicted from 2018 to 2025. Various reasons such as increased disposable incomes, the rise of the real estate and hotel industries, and customer demand for luxury and premium furnishings are driving the industry. In addition, rising government investments in infrastructure development are boosting demand in the residential and commercial sectors, which will drive product demand in the near future. In 2017, the Asia Pacific furniture market accounted for more than 40.0 percent of total revenue. The rise in disposable income of the upper and middle classes can be attributed to this expansion. Furthermore, the market is expected to be driven by rising demand for living room furniture, followed by bedroom, kitchen, and dining furniture. The burgeoning real estate industry, as well as government-sponsored housing projects, are driving this increase. In Asia Pacific, for example, the residential segment is expected to reach a market size of more than USD 90.0 billion by 2025. Furthermore, rising urbanization, combined with the expansion of the IT industry, is likely to boost demand.
Financial Overview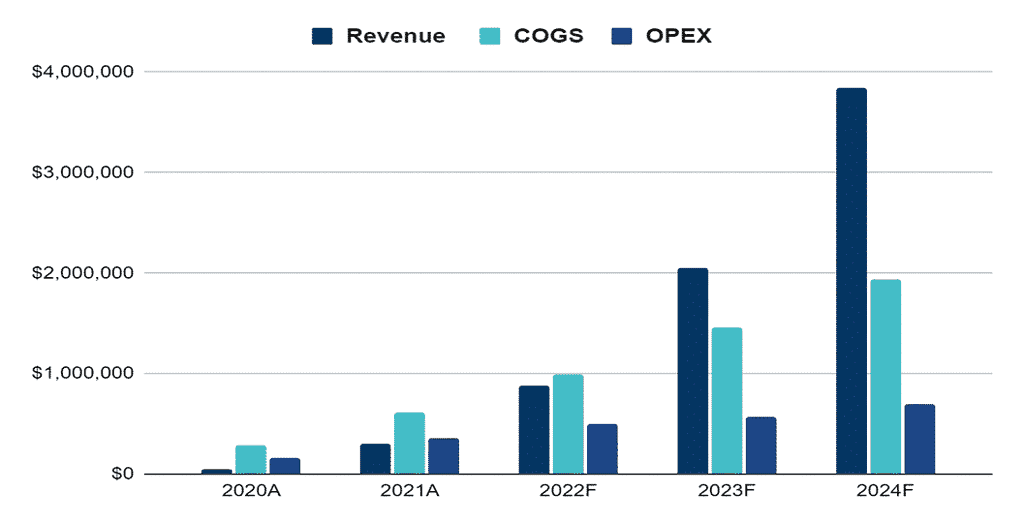 Financials is one of the most important sections of a Furniture Making business plan. You can get an idea of your projected revenue, required investment amount, is the business sustainable without additional funding, etc.
Financial Highlights
| | | | | | |
| --- | --- | --- | --- | --- | --- |
| Liquidity | 2020A | 2021A | 2022F | 2023F | 2024F |
| Current ratio | 6 | 12 | 23 | 32 | 42 |
| Quick ratio | 6 | 11 | 22 | 31 | 40 |
| DSO | 8 | 8 | 8 | 8 | 8 |
| Solvency | | | | | |
| Interest coverage ratio | | | 8.2 | 11.1 | 14.2 |
| Debt to asset ratio | 0.01 | 0.01 | 0.2 | 0.18 | 0.16 |
| Profitability | | | | | |
| Gross profit margin | 51% | 51% | 53% | 53% | 53% |
| EBITDA margin | 12% | 14% | 21% | 22% | 22% |
| Return on asset | 5% | 6% | 13% | 14% | 14% |
| Return on equity | 5% | 6% | 16% | 17% | 17% |
Use of Funds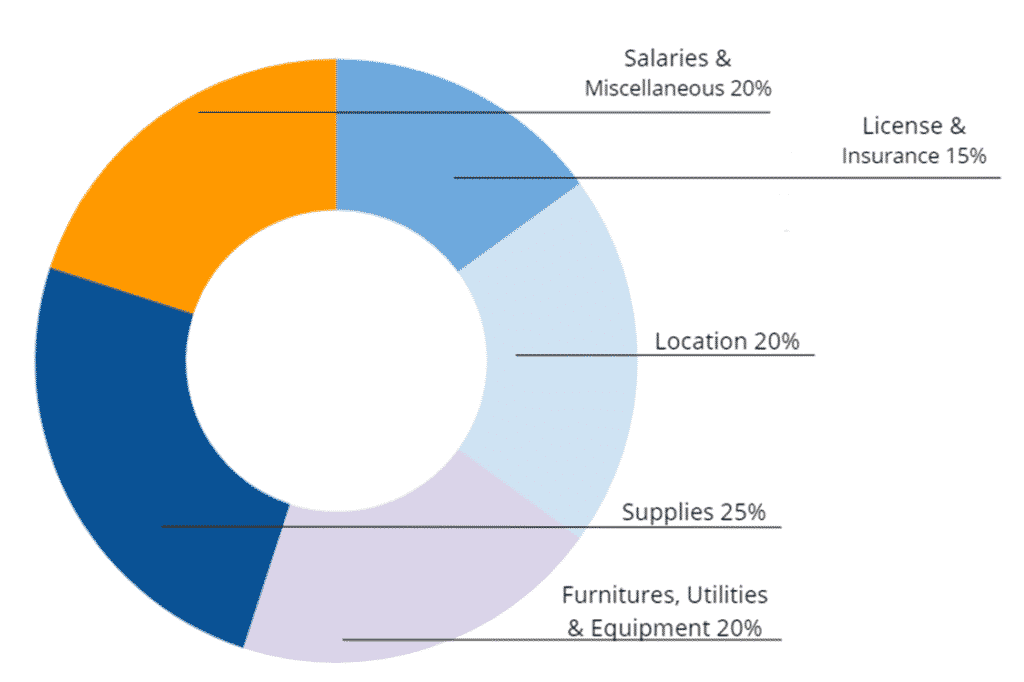 Industry Analysis
The industry analysis section of the Furniture Making business plan will help you get better insights into competitors, market growth, and overall industry prospects. You can order a custom market research report for your Furniture Making business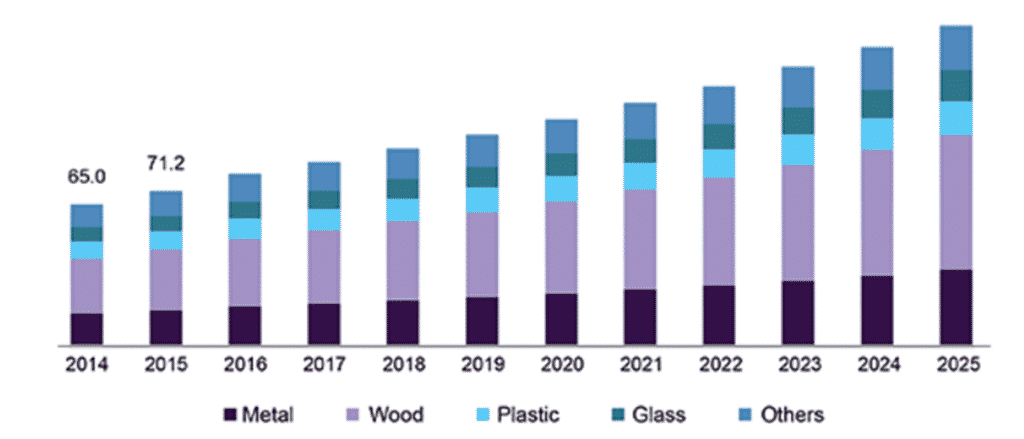 While working on the industry analysis section of the Furniture Making business plan make sure that you add significant number of stats to support your claims and use proper referencing so that your lender can validate the data.
Over the projection period, Europe expected to grow at a CAGR of more than 5.0 percent, owing to the growing tourism industry, which is boosting the hospitality sector, which in turn is driving demand for luxury furniture. Europe is one of the primary regions where the ratio of furniture exports to imports is higher. Due to concentrations of significant key players, Italy, Germany, and France are the primary countries in the business.
Furniture for workplaces, hotels, residences, schools, and enterprises made and sold in the furniture industry. Upholstery, mattresses, and furnishings are examples of accessories for those pieces of furniture in the sector. To contribute to the design and construction of the furniture, skilled individuals in the business use a variety of machinery, tools, and CAD/CAM software. The furniture is made of a variety of materials, including metal, plastic, rattan, wood, and even silver. In terms of both manufacture and exportation, wood furniture is frequently the most popular.
The furniture market, an ever-evolving business, tries to evolve and present pieces that will appeal to a wide range of persons and lifestyles on a global scale. Consumer income, extra economic considerations, shifting lifestyles, and changing urban landscapes are just a few of the issues that must be considered by people in the sector. Consumer expectations and consumption habits in various locations are also crucial data points to examine. In disputes between producers and retailers, workers in the furniture sector frequently act as their own negotiators. Wholesalers frequently buy products from manufacturers and sell them to department stores or specialist furniture stores.
There are countries on the global market that have roots in furniture production and have dominated the market for many years. They have been able to make furniture while also progressing in technology and science. These countries also have a strong financial position and a record of accomplishment of good management methods, which will help them maintain their dominance in the furniture industry.
Marketing Plan
A key part of the marketing plan in a Furniture Making business plan is the marketing budget. The growth in the number of customers is proportional to the budget and dependent on the CAC.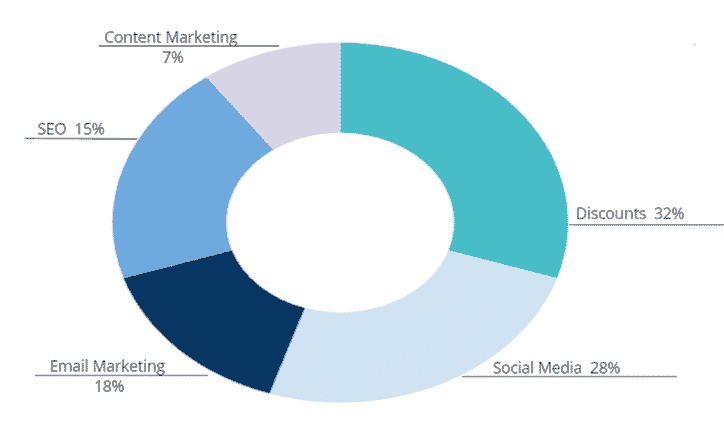 Discounts: The Wood House will give discounts to our customer to show our appreciation for your contribution to our success.
Social Media: Following the trend of clients surfing the Internet every second, online advertising has become a commonplace tool utilized by all businesses. Facebook, Instagram, and other social media platforms will be used to promote The Wood House.
Email Marketing: We use email as a tool for sending commercial communications and generating sales. To develop long-term connections and promote long-term revenue, we will send cart abandonment emails or execute repeated email nurturing campaigns.
SEO: To increase awareness to the customers we will use search engine optimization for boosting our company to attract more customer by searching furniture.
Content Marketing: We will share relevant articles, videos and blogs to retain audiences and to know more about our products.
Organizational Plan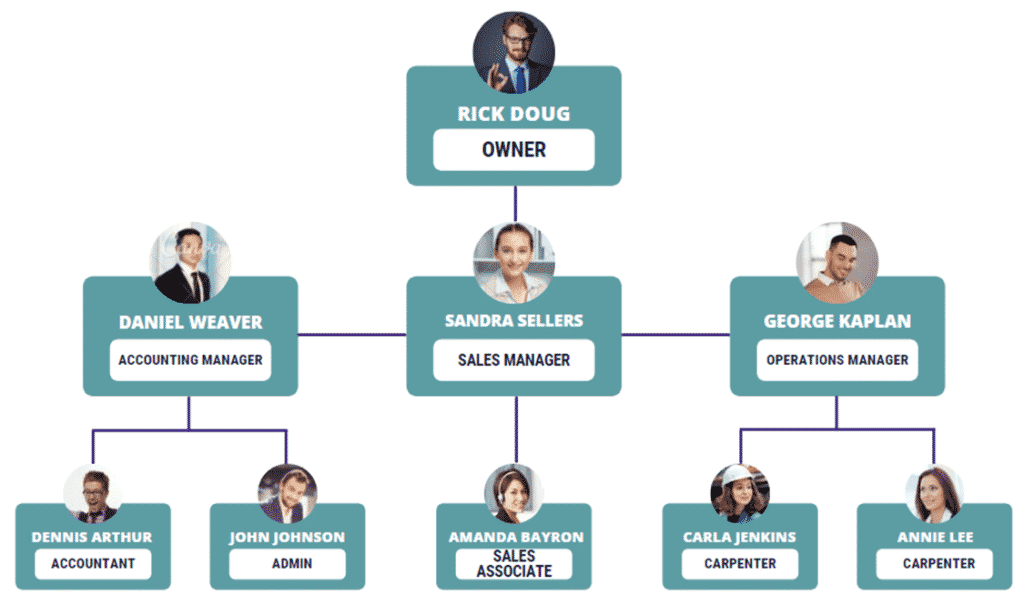 Financial Plan
This section of the Furniture Making business plan helps your lender figure out whether you will be able to pay off the loan, whether the business is sustainable, what are the growth prospects, etc.
Earnings: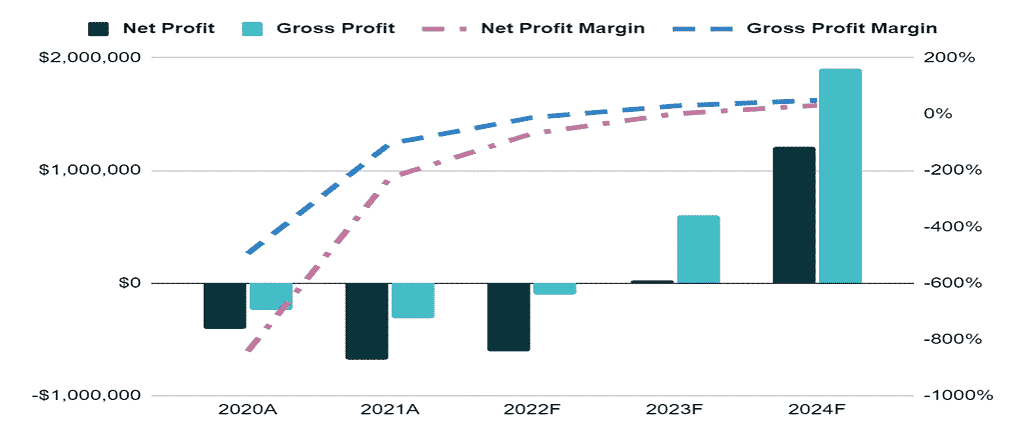 Income Statement:
| | | | | | |
| --- | --- | --- | --- | --- | --- |
| | 2020A | 2021A | 2022F | 2023F | 2024F |
| ANNUAL REVENUE | | | | | |
| Item 1 | 9,217 | 59,117 | 175,410 | 415,277 | 781,357 |
| Item 2 | 34,701 | 222,558 | 660,368 | 1,563,394 | 2,941,580 |
| Item 3 | 4,067 | 19,561 | 46,432 | 78,519 | 114,905 |
| Total annual revenue | 47,985 | 301,236 | 882,211 | 2,057,189 | 3,837,842 |
| % increase | | 528% | 193% | 133% | 87% |
| COST of REVENUE | | | | | |
| Item 1 | 360 | 2,259 | 6,617 | 15,429 | 28,784 |
| Item 2 | 480 | 3,012 | 8,822 | 20,572 | 38,378 |
| Item 3 | 52,000 | 65,000 | 78,000 | 91,000 | 104,000 |
| Item 4 | 720 | 3,615 | 8,822 | 16,458 | 23,027 |
| Item 5 | 140,000 | 336,000 | 560,000 | 840,000 | 1,120,000 |
| Item 6 | 60,000 | 144,000 | 240,000 | 360,000 | 480,000 |
| Item 7 | 32,000 | 61,333 | 85,533 | 112,153 | 141,435 |
| Total Cost of Revenue | 285,560 | 615,220 | 987,794 | 1,455,612 | 1,935,625 |
| as % of revenue | 595% | 204% | 112% | 71% | 50% |
| Gross Profit | -237,575 | -313,984 | -105,583 | 601,578 | 1,902,218 |
| SELLING & ADMIN EXPENSES | | | | | |
| Item 1 | 28,000 | 96,800 | 154,880 | 175,692 | 193,261 |
| Item 2 | 75,000 | 105,000 | 120,000 | 120,000 | 120,000 |
| Item 3 | 36,000 | 96,000 | 108,000 | 120,000 | 120,000 |
| Item 4 | 8,000 | 12,000 | 12,000 | 12,000 | 12,000 |
| Item 5 | 3,839 | 18,074 | 44,111 | 61,716 | 115,135 |
| Item 6 | 3,359 | 12,049 | 26,466 | 41,144 | 76,757 |
| Item 7 | 5,600 | 10,000 | 12,904 | 15,034 | 17,376 |
| Item 8 | 6,667 | 14,000 | 22,067 | 30,940 | 40,701 |
| Total selling & admin expenses | 166,464 | 363,924 | 500,428 | 576,525 | 695,230 |
| as % of revenue | 347% | 121% | 57% | 28% | 18% |
| Net profit | -404,039 | -677,907 | -606,011 | 25,052 | 1,206,987 |
| Accumulated net profit | -404,039 | -1,081,947 | -1,687,957 | -1,662,905 | -455,918 |