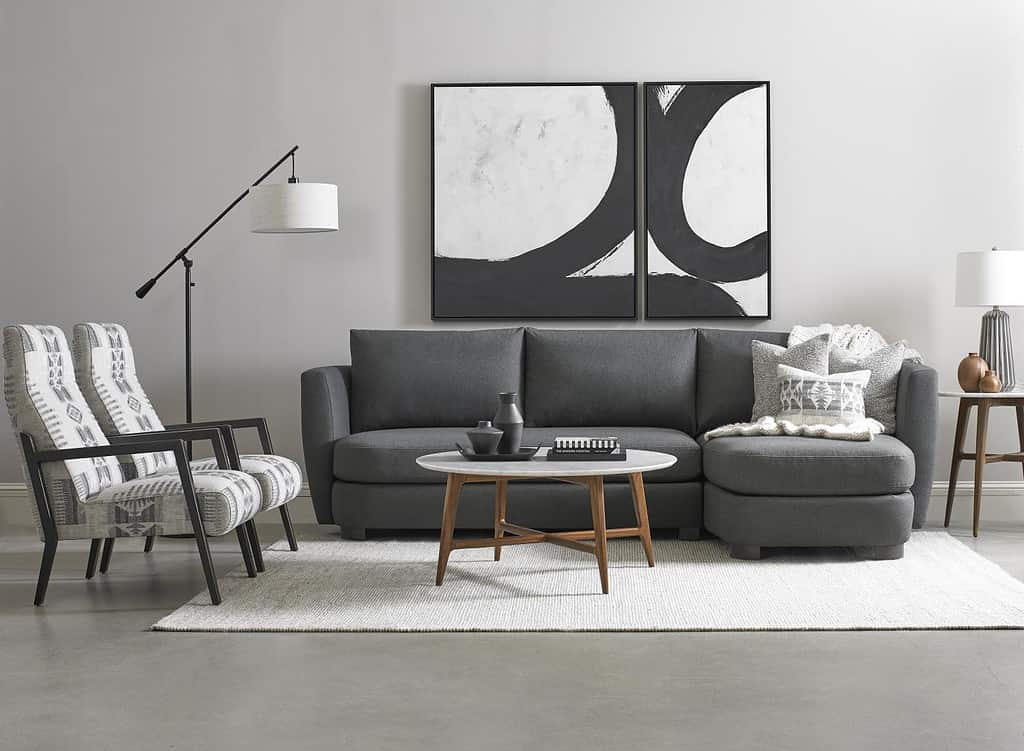 If you are planning to write the Furniture Rental business plan on your own, then this sample Furniture Rental business plan can be great for guidance. However, if you are looking for a professional business plan writer for a business loan, SBA loan or to find out the possibility of success for your new business then let's talk!
Executive Summary
Overview: CORT was founded over 45 years ago with one objective: to provide individuals and companies with unmatched customer service. We started with residential furniture rental in five states and have since evolved to become the nation's largest supplier of transition services, including furniture rental for homes and businesses, event furnishings, and other services. We rent furniture in more than 80 nations worldwide and our more than 100 offices, showrooms, and clearing centers around the United States. Our customers, employees, and partners, we think, deserve the best. And we think that great achievements arise from a genuine desire to give our all, every time, in every situation.
Mission: CORT's mission is to be an invaluable resource for individuals and businesses wishing to transform a house into a home, an office into a wonderful place to work, or an event into a memorable occasion.
Vision: "Everything is possible" connotes the limitless potential to think beyond the commonplace on a daily basis. Everyone, every person, has the ability to make things happen; everyone has the ability to make things happen.
Industry Overview: Millennials are driving the furniture sector, according to recent trends. In recent years, there has been an increased acceptance and usage of cutting-edge technology. People used to move from city to city and bring their belongings with them throughout unprecedented times. Millennials, on the other hand, have grown up in a distinct culture and environment. They like light travel since it allows them to carry less luggage. The aspirational lifestyle is responsible for the phenomenal growth of online furniture rental marketplaces all over the globe.
Financial Overview: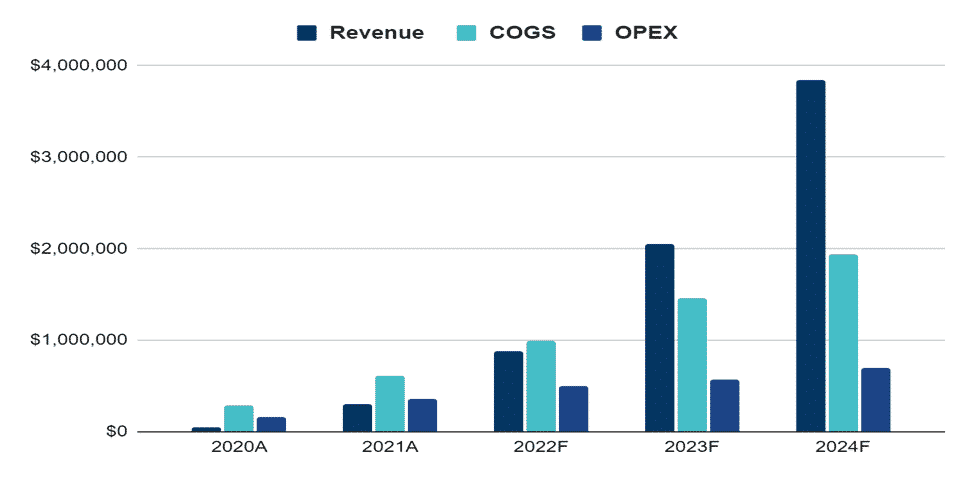 Financials is one of the most important sections of a Furniture Rental business plan. You can get an idea of your projected revenue, required investment amount, is the business sustainable without additional funding, etc.
Financial Highlights:
| | | | | | |
| --- | --- | --- | --- | --- | --- |
| Liquidity | 2020A | 2021A | 2022F | 2023F | 2024F |
| Current ratio | 6 | 12 | 23 | 32 | 42 |
| Quick ratio | 6 | 11 | 22 | 31 | 40 |
| DSO | 8 | 8 | 8 | 8 | 8 |
| Solvency | | | | | |
| Interest coverage ratio | | | 8.2 | 11.1 | 14.2 |
| Debt to asset ratio | 0.01 | 0.01 | 0.2 | 0.18 | 0.16 |
| Profitability | | | | | |
| Gross profit margin | 51% | 51% | 53% | 53% | 53% |
| EBITDA margin | 12% | 14% | 21% | 22% | 22% |
| Return on asset | 5% | 6% | 13% | 14% | 14% |
| Return on equity | 5% | 6% | 16% | 17% | 17% |
FUND USAGE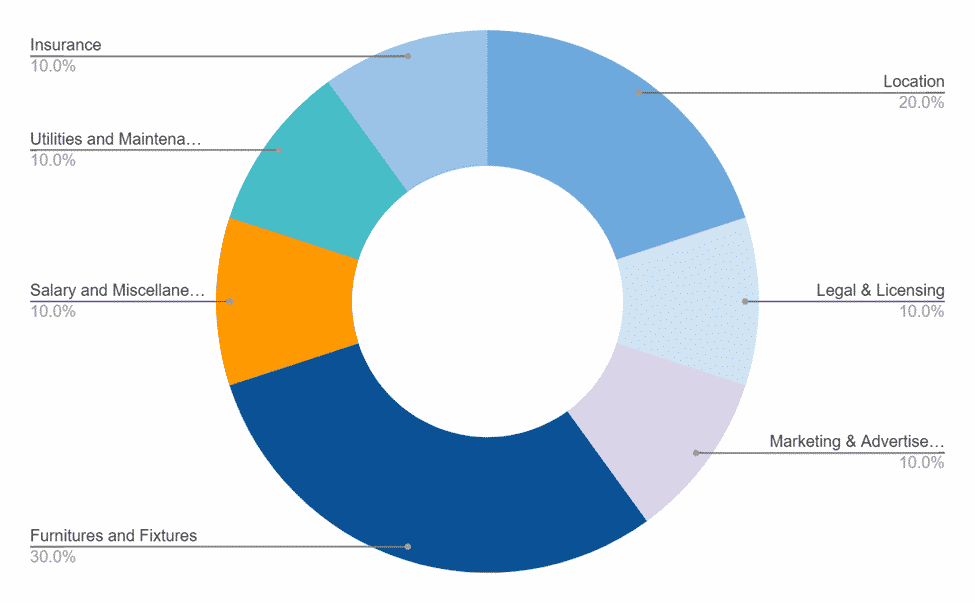 Industry Analysis
The industry analysis section of the Furniture Rental business plan will help you get better insights into competitors, market growth, and overall industry prospects. You can order a custom market research report for your Furniture Rental business.
Over the projected period of 2017-2024, the furniture rental industry is predicted to develop rapidly. The key driver of the increase is a rise in companies that include rental furniture as a fundamental service offering in their corporate mobility policy. Renting furniture rather than buying it has shown to be advantageous for customers due to cheaper pricing, fewer expenses, and lesser upkeep, which will increase the furniture rental market growth. Various macroeconomic variables influence the sector, including the number of domestically running enterprises, and the business sentiment index, the unemployment rate, all of which are predicted to improve throughout that period. The increase in enterprises fuels the demand for office furniture. Furthermore, as the unemployment rate declines, demand for office furniture is expected to increase as firms need furniture for new hires.
Consumers have found that renting furniture rather than buying it is good. Consumers no longer expect to own items, goods, or commodities indefinitely. Consumers take into account the ever-changing nature of trends as design and style evolve. Leasing furniture is all about giving customers access and comfort while saving money and time. People may now rent furniture via numerous online channels thanks to the emergence of the e-commerce industry, which has made the procedure more accessible and economical.
Regarding demand for rental furniture, the North American sector has continuously dominated the market worldwide. Asia-Pacific is the market's second-largest region. The Asia Pacific region's furniture rental industry is predicted to rise in response to rapid urbanization and an increase in the number of corporate offices. In the next years, Europe is expected to have substantial growth.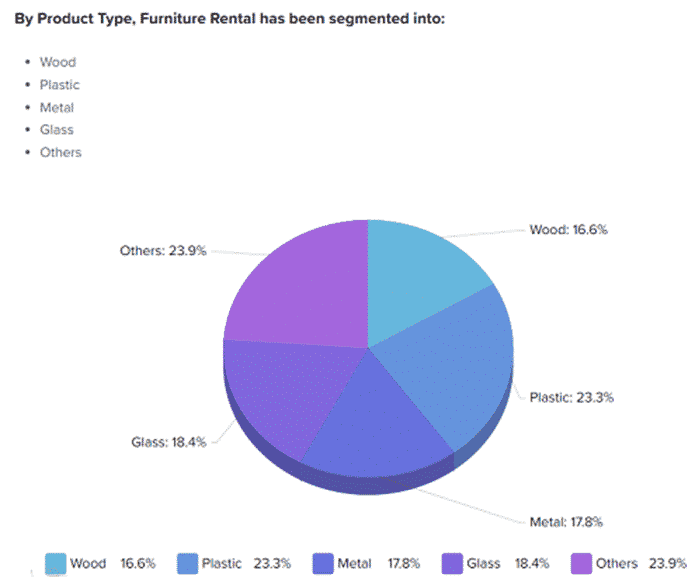 Over the last years, the rise of the furniture rental business has been aided by the expanding working population and the unevenness of the settlement. The furniture rental business is being influenced worldwide by urbanization and the real estate industry. In the United States, an increasing tendency toward leased flats has been seen among the populace, who choose inexpensive, multipurpose, and smaller furniture that fits their changing lives. Furthermore, rental furniture companies are attempting to adapt to clients' urban lifestyles by including enticing elements into the furniture. Rental furniture now incorporates various visually pleasing and lightweight features, which contributes to the worldwide rental furniture market's expansion. Consumers are likely to turn to renting furniture soon due to rising expenditures and changing lifestyles. Tracking rental furniture equipment availability, managing complicated reservations and pricing models, maintaining furniture, and providing exceptional customer service are all expected to stymie industry expansion.
In 2020, revenue for the Home Furniture Rental industry was expected to fall due to falling demand as per capita disposable income rises and interest rates remain low, allowing consumers to buy instead of rent home furniture. Despite the fact that industry operators were recognized to be producers of necessary items and so allowed to stay open throughout the epidemic, many chose to temporarily shut their showrooms and do business only via e-commerce with curbside pickup. It is expected that demand for industrial services would fall as a consequence of this temporary shutdown.
Consumers may rent or lease a range of goods from the Home Furniture Rental sector, such as dining room, living room, and bedroom furniture. This sector is not affected by macroeconomic issues in the same way that conventional retail industries are. Customers who rent furniture usually do so to meet a short-term need, such as for college students, or because they lack the necessary income or credit to buy or finance industry products outright. As a result, the business predominantly serves low-income families and is countercyclical. Furthermore, those who are unable to get credit to finance large-ticket purchases may find that renting furniture is an appealing choice.
Although the present rental market is still in its early phases, the industry's rapid growth over the previous year has put even the biggest merchants on notice, pushing them to rethink their business strategies. According to a poll of 500 individuals, 94 percent of Americans have used the sharing economy in some capacity. While the emphasis on the sharing economy often shines on global behemoths like Airbnb and Uber, the information used to create this infographic focuses on short-term rentals of consumer products as a sub-segment of the sharing economy. According to the study, just a small percentage of millennials opt to rent consumer products because it is more environmentally friendly. According to Nielsen, 73% of millennials are ready to pay extra for sustainable products, which will have an influence on the retail and rental sectors. Ikea will try a variety of subscription-based leasing offerings in all 30 of its countries by 2020 as proof of this in an effort to appeal to environmentally concerned customers and improve its sustainability credentials.
Marketing Plan
A key part of the marketing plan in a Furniture Rental business plan is the marketing budget. The growth in the number of customers is proportional to the budget and dependent on the CAC.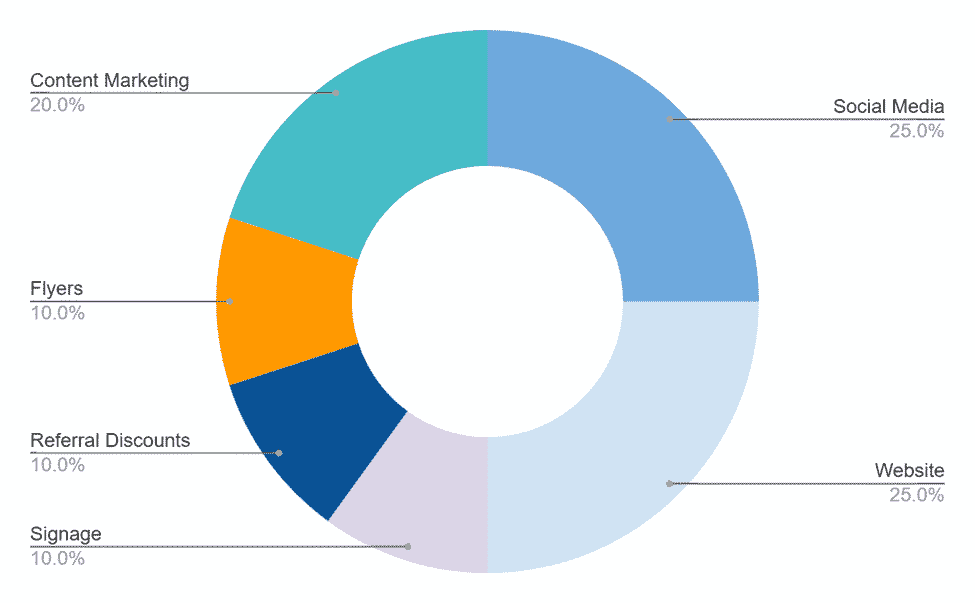 Content Marketing: An informative blog about CORT that nurtures the viewers into making decisions toward the right solution to their needs.
Flyers: Distribute flyers to promote products and services that CORT offers.
Social Media: Cort regularly posts on social media platforms like Facebook, Instagram, and LinkedIn and actively answers inquiries from potential clients.
Website: Visiting the Cort website provides an experience that answers questions and demonstrates the unique value of our services.
Referral Discount: Discounts are given to new customers who previous clients referred.
Organogram: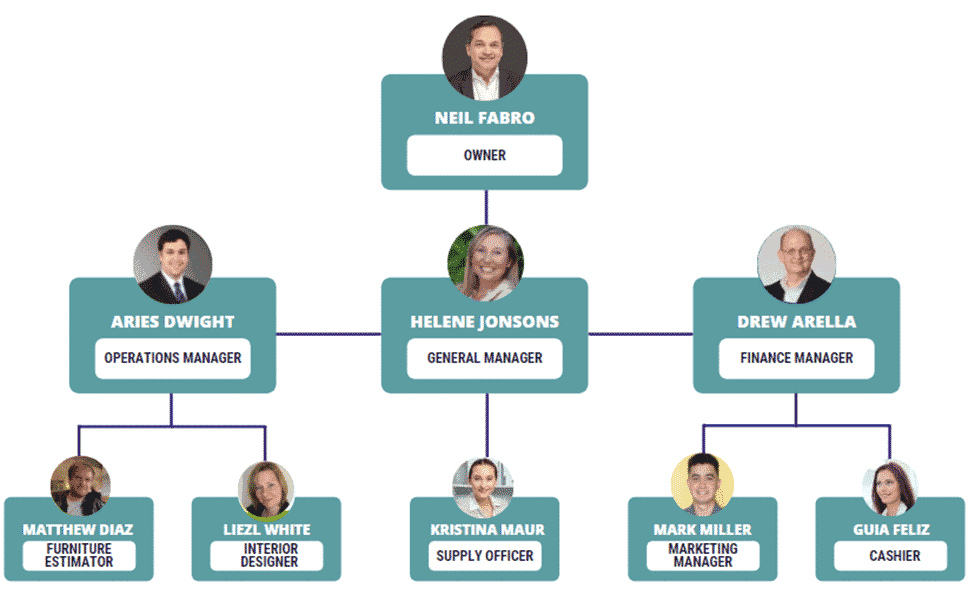 Financial Plan
This section of the Furniture Rental business plan helps your lender figure out whether you will be able to pay off the loan, whether the business is sustainable, what are the growth prospects, etc.
Earnings: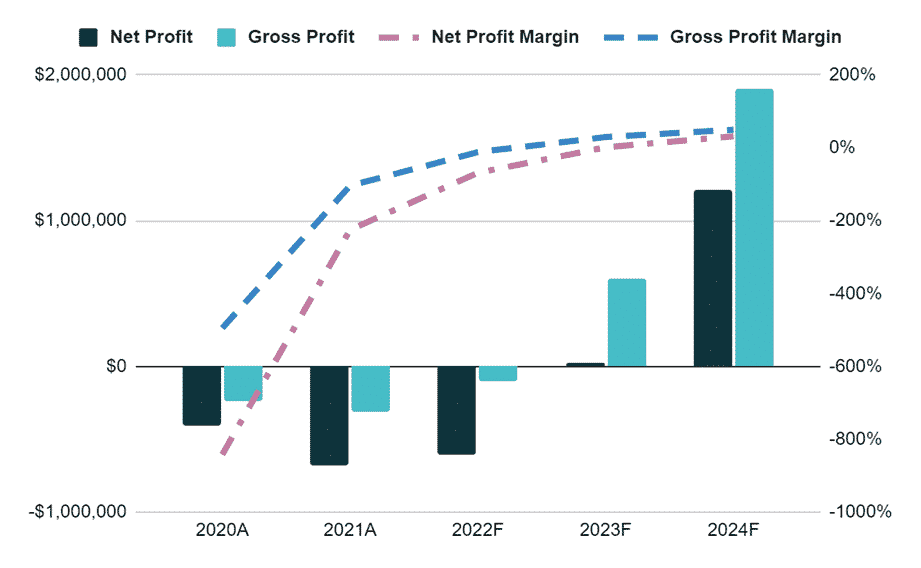 Break-Even Analysis: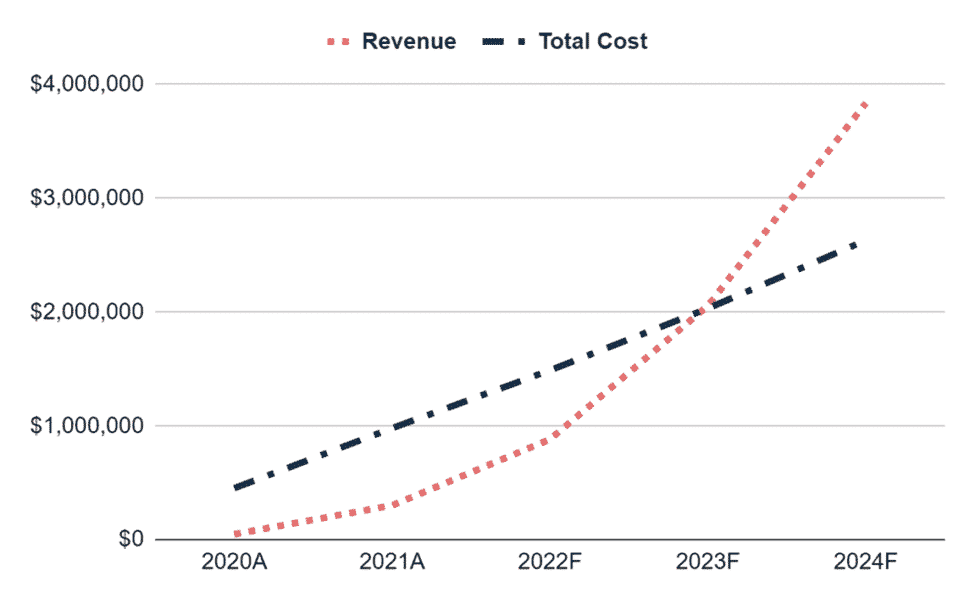 Income Statement:
| | | | | | |
| --- | --- | --- | --- | --- | --- |
| | 2020A | 2021A | 2022F | 2023F | 2024F |
| ANNUAL REVENUE | | | | | |
| Item 1 | 9,217 | 59,117 | 175,410 | 415,277 | 781,357 |
| Item 2 | 34,701 | 222,558 | 660,368 | 1,563,394 | 2,941,580 |
| Item 3 | 4,067 | 19,561 | 46,432 | 78,519 | 114,905 |
| Total annual revenue | 47,985 | 301,236 | 882,211 | 2,057,189 | 3,837,842 |
| % increase | | 528% | 193% | 133% | 87% |
| COST of REVENUE | | | | | |
| Item 1 | 360 | 2,259 | 6,617 | 15,429 | 28,784 |
| Item 2 | 480 | 3,012 | 8,822 | 20,572 | 38,378 |
| Item 3 | 52,000 | 65,000 | 78,000 | 91,000 | 104,000 |
| Item 4 | 720 | 3,615 | 8,822 | 16,458 | 23,027 |
| Item 5 | 140,000 | 336,000 | 560,000 | 840,000 | 1,120,000 |
| Item 6 | 60,000 | 144,000 | 240,000 | 360,000 | 480,000 |
| Item 7 | 32,000 | 61,333 | 85,533 | 112,153 | 141,435 |
| Total Cost of Revenue | 285,560 | 615,220 | 987,794 | 1,455,612 | 1,935,625 |
| as % of revenue | 595% | 204% | 112% | 71% | 50% |
| Gross Profit | -237,575 | -313,984 | -105,583 | 601,578 | 1,902,218 |
| SELLING & ADMIN EXPENSES | | | | | |
| Item 1 | 28,000 | 96,800 | 154,880 | 175,692 | 193,261 |
| Item 2 | 75,000 | 105,000 | 120,000 | 120,000 | 120,000 |
| Item 3 | 36,000 | 96,000 | 108,000 | 120,000 | 120,000 |
| Item 4 | 8,000 | 12,000 | 12,000 | 12,000 | 12,000 |
| Item 5 | 3,839 | 18,074 | 44,111 | 61,716 | 115,135 |
| Item 6 | 3,359 | 12,049 | 26,466 | 41,144 | 76,757 |
| Item 7 | 5,600 | 10,000 | 12,904 | 15,034 | 17,376 |
| Item 8 | 6,667 | 14,000 | 22,067 | 30,940 | 40,701 |
| Total selling & admin expenses | 166,464 | 363,924 | 500,428 | 576,525 | 695,230 |
| as % of revenue | 347% | 121% | 57% | 28% | 18% |
| Net profit | -404,039 | -677,907 | -606,011 | 25,052 | 1,206,987 |
| Accumulated net profit | -404,039 | -1,081,947 | -1,687,957 | -1,662,905 | -455,918 |
Cash Flow Statement:
| | | | | | |
| --- | --- | --- | --- | --- | --- |
| | 2020A | 2021A | 2022F | 2023F | 2024F |
| CASH FLOW from OPERATING ACTIVITIES | | | | | |
| Net profit before tax | -$404,039 | -$677,907 | -$606,011 | $25,052 | $1,206,987 |
| Depreciation | $44,267 | $85,333 | $120,504 | $158,127 | $199,512 |
| Payables | | | | | |
| Item 1 | $4,333 | $5,417 | $6,500 | $7,583 | $8,667 |
| Item 2 | $11,667 | $28,000 | $46,667 | $70,000 | $93,333 |
| Item 3 | $6,250 | $8,750 | $10,000 | $10,000 | $10,000 |
| Item 4 | $3,000 | $8,000 | $9,000 | $10,000 | $10,000 |
| Item 5 | $667 | $1,000 | $1,000 | $1,000 | $1,000 |
| Total payables | $25,917 | $51,167 | $73,167 | $98,583 | $123,000 |
| change in payables | $25,917 | $25,250 | $22,000 | $25,417 | $24,417 |
| Receivables | | | | | |
| Item 1 | $320 | $1,506 | $3,676 | $5,143 | $9,595 |
| Item 2 | $360 | $1,807 | $4,411 | $8,229 | $11,514 |
| Total receivables | $680 | $3,314 | $8,087 | $13,372 | $21,108 |
| change in receivables | -$680 | -$2,634 | -$4,773 | -$5,285 | -$7,736 |
| Net cash flow from operating activities | -$334,536 | -$569,958 | -$468,280 | $203,311 | $1,423,180 |
| | | | | | |
| CASH FLOW from INVESTING ACTIVITIES | | | | | |
| Item 1 | $16,000 | $13,200 | $14,520 | $15,972 | $17,569 |
| Item 2 | $20,000 | $22,000 | $24,200 | $26,620 | $29,282 |
| Item 3 | $28,000 | $22,000 | $14,520 | $10,648 | $11,713 |
| Item 4 | $96,000 | $88,000 | $72,600 | $79,860 | $87,846 |
| Item 5 | $20,000 | $22,000 | $24,200 | $26,620 | $29,282 |
| Net cash flow/ (outflow) from investing activities | -$180,000 | -$167,200 | -$150,040 | -$159,720 | -$175,692 |
| | | | | | |
| CASH FLOW from FINANCING ACTIVITIES | | | | | |
| Equity | $400,000 | $440,000 | $484,000 | $532,400 | $585,640 |
| Net cash flow from financing activities | $400,000 | $440,000 | $484,000 | $532,400 | $585,640 |
| Net (decrease)/ increase in cash/ cash equivalents | -$114,536 | -$297,158 | -$134,320 | $575,991 | $1,833,128 |
| Cash and cash equivalents at the beginning of the year | – | -$114,536 | -$411,693 | -$546,014 | $29,978 |
| Cash & cash equivalents at the end of the year | -$114,536 | -$411,693 | -$546,014 | $29,978 | $1,863,105 |
Balance Sheet:
| | | | | | |
| --- | --- | --- | --- | --- | --- |
| | 2020A | 2021A | 2022F | 2023F | 2024F |
| NON-CURRENT ASSETS | | | | | |
| Item 1 | $16,000 | $29,200 | $43,720 | $59,692 | $77,261 |
| Item 2 | $20,000 | $42,000 | $66,200 | $92,820 | $122,102 |
| Item 3 | $28,000 | $50,000 | $64,520 | $75,168 | $86,881 |
| Item 4 | $96,000 | $184,000 | $256,600 | $336,460 | $424,306 |
| Item 5 | $20,000 | $42,000 | $66,200 | $92,820 | $122,102 |
| Total | $180,000 | $347,200 | $497,240 | $656,960 | $832,652 |
| Accumulated depreciation | $44,267 | $129,600 | $250,104 | $408,231 | $607,743 |
| Net non-current assets | $135,733 | $217,600 | $247,136 | $248,729 | $224,909 |
| | | | | | |
| CURRENT ASSETS | | | | | |
| Cash | -$114,536 | -$411,693 | -$546,014 | $29,978 | $1,863,105 |
| Accounts receivables | $680 | $3,314 | $8,087 | $13,372 | $21,108 |
| Total current assets | -$113,856 | -$408,380 | -$537,927 | $43,349 | $1,884,214 |
| Total Assets | $21,878 | -$190,780 | -$290,791 | $292,078 | $2,109,122 |
| | | | | | |
| LIABILITIES | | | | | |
| Account payables | $25,917 | $51,167 | $73,167 | $98,583 | $123,000 |
| Total liabilities | $25,917 | $51,167 | $73,167 | $98,583 | $123,000 |
| | | | | | |
| EQUITIES | | | | | |
| Owner's equity | $400,000 | $840,000 | $1,324,000 | $1,856,400 | $2,442,040 |
| Accumulated net profit | -$404,039 | -$1,081,947 | -$1,687,957 | -$1,662,905 | -$455,918 |
| Total equities | -$4,039 | -$241,947 | -$363,957 | $193,495 | $1,986,122 |
| Total liabilities & equities | $21,878 | -$190,780 | -$290,791 | $292,078 | $2,109,122 |