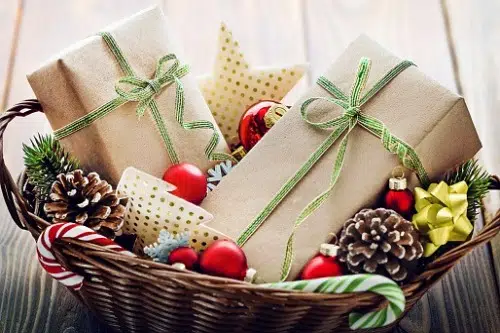 Do you want to start a company selling gift baskets?
Choosing a gift that suits the recipient's mood, the occasion, and, of course, the budget is never simple. If you're looking for a job where you can earn money while interacting with people all day, this may be the perfect fit for you.
A gift basket business may provide customized and simple gift baskets for people of all ages and professions. People offer gifts to one another on important occasions and during meetings, thus the business is thriving.
Learn how to establish a gift basket business and write a gift basket business plan as the first step in starting this business. We've provided a sample business plan for Gifters' Stop, a gift company startup, for your convenience.
The Company
Gifters' Stop will be a registered gift basket business situated in New York. The firm will sell gift baskets, basic gift items, and decorative products to its customers.
Gift Basket Company Management
Gifters' Shop will provide services both in-store and online. As a consequence, the business owner will engage a large staff to operate it, including co-managers, delivery drivers, store operators, a website manager, and a client guide.
Even though the business does not have large-scale operations, it still need a competent management approach to run. This is because how effectively you service your customers has a huge influence on your sales in this business. And how fast you can persuade them to purchase anything.
In our gift basket startup plan, we'll go over everything you need to know about beginning a gift basket business. If you're looking for knowledge on how to start an online gift basket business, this site can serve.
Gift Basket Company's Clients
The gift basket company's clients come from all walks of life. To investigate their desires and wants, we divided them into the following groups:
Individuals from the family
Owners of Corporations from the Working Class
College and high school students
Business Objective
We aspire to achieve a customer satisfaction rate of more than 90% within a year of our launch. Our financial objectives for the first three years of operation are also highlighted.
Owner of a business
Angelica Diaz will be in charge of Gifters' Stop. Angelica has a master's degree in Management Sciences. After obtaining her degree, she worked for a year before returning home to care for her family and children.
Why is a gift basket business being established?
Angelica wanted to run a business that would enable her to focus on her family and children. At first, she pondered starting a gift basket business from her home. However, because of the obvious advantages of being physically there, she elected to deliver her services in both methods.
Make a Business Plan
The first step in launching a business is to meticulously map out all of its characteristics. This gift basket business plan example might assist you in determining what information to include in your investor-ready business plan. In this gift basket business plan sample, we've included all of Gifters' Stop's details.
Step 2: Establish a Brand
The next step is to brainstorm gift basket company names that can help you stand out. Identify yourself in the market by registering and explaining your items and competitive advantages.
Step 3: Start the Hiring Process
A gift shop's employees must be hired after a comprehensive interview procedure. It's because the way your workers behave and communicate has a major effect on how customers and employees interact. As a consequence, after you've established your presence, you should start hiring the people you'll need.
Step 4: Promote & Market
To reach out to your target clientele, start promoting and marketing your firm well before you really launch it.
Step 5: Establish a presence on the internet and via social media.
Finally, in order to manage online transactions and attract new clients, you'll need to create and maintain a solid website and social media presence.
Services
Before you start your own gift basket business, you need figure out what you want to provide. So that you may make any additional essential preparations, your gift basket service business plan should explicitly explain your services and commodities.
Gift Baskets that have already been assembled
Our major offerings will be premade gift baskets of different sizes for people of all ages and lifestyles. Our gift baskets will be separated into the following categories, which will contain chocolates, perfumes, skincare goods, automated devices, jewelry, and other items:
Best wishes for her and best wishes for him
It will appeal to foodies.
Sweet Lovers' Favorite Mom's adoration for Dad is deserving of a reward.
Themed Movie Night went off without a hitch.
Gift Baskets That Can Be Customized
Using this service, our customers will be able to add or remove items from the gift basket.
Other Items/Gift Cards/Customized Apparel
We'll also have some one-of-a-kind gift options, such Printed Mugs.
T-Shirts with Customizable Graphics in Graphic Design
Printed T-Shirts and Watches Gift Cards
Chocolate Skincare Products in Boxes for Children's Toys
Pieces of Decor
Finally, we'll offer a wide range of decorative products and home décor accessories, including Elegant Candles.
Photo Frames for the Garden Vases
Wall Stickers & Wallpapers with a Sense of Humor Artwork
Decoration with lights strung on a string Small to Medium-Sized Pieces
Gift Basket Company Marketing Analysis
Before launching a gift basket business, you should do a complete marketing analysis. All of your stakeholders' information should be considered in your marketing gift baskets study. You can evaluate product quality and price by knowing who your consumers are and how much they are willing to spend on a medium-sized gift basket, for example. Knowing how many customers you'll be able to get on a monthly and yearly basis, on the other hand, may assist you gather necessary resources and personnel.
In this post on how to write a gift basket business plan, we've provided the Gifters' Stop business plan. From market segmentation to product pricing, we've covered all you need to know about marketing analysis.
Market Developments
Gift basket businesses are in high demand in the United States. People from all walks of life and all economic levels purchase gifts on a regular basis because they are considered as a kind and respectful gesture. According to IBISWorld, the United States has roughly 57k active gift shops and businesses. The company, which includes gift card shops, has a $17 billion annual market size. In addition, it employs around 163k people
Segmentation of the Market
Before starting your gift basket business, it's critical to do market research on your target consumer categories. Local locals will be your most frequent consumers if you have a physical business. If you start a gift basket business from home, however, your customer base will be much larger. You can serve more customers if you serve them online, but you'll need more delivery employees to ensure prompt delivery.
Members of the family
Our most essential clientele will be New York families. Family members often exchange gifts on key events such as birthdays, anniversaries, mothers' and fathers' days. This group is also expected to purchase our décor goods.
Working-class people
Our second target group will be the working class. People who are financially secure and contented are more inclined to give expensive gifts. They also purchase printed mugs, watches, and gift cards on a regular basis for their colleagues, seniors, and employers.
CEOs/Owners of Corporations
Our third category includes CEOs and owners of businesses that want to foster a positive corporate culture. This company often purchases large quantities of gift packs to express gratitude for employees' efforts or to honor significant anniversaries and events.
Students in College and High School
The last component of our target market will be students who trade gifts with their peers, professors, and families. On the other side, this group is expected to make little, occasional purchases.
Business Objective
Gifters' Stop's business goals are as follows:
To achieve a monthly net profit margin of $25k by the end of the third year.
We hope to achieve and maintain a CSAT score of 90 percent or above within a year of our launch.
Within four years of our launch, we will be able to increase our revenue by 30% by expanding our product line.
Pricing of Products (5.4)
Our prices are almost equal to those of our competitors. On the other side, our customized themed baskets are a little more costly than our rivals.
Marketing Techniques
In your gift basket business plan template, you should also mention tactics to help you recruit and retain your target clientele. In order to create an effective gift basket marketing campaign, you must first determine what attracts your consumers and which medium of advertising is most likely to be noticed by them.
Analysis of Competitors
Over the competitors, Gifters' Stop will have the following advantages:
We provide the largest assortment of gifts in the city. Our products are all high-quality and made to endure.
We are the only company among our competitors that offers customised T-shirts. Customers may have anything written or drawn on the gift T-shirt by contacting us.
Our personnel is really polite and helpful. Customers will be walked through the process until they are entirely satisfied.
Strategy for Selling
To attract our target audience, we'll run a successful social media campaign. Also, spread the word about our fun, customizable clothes.
We'll advertise in local publications, on social media, and via Google Local Ads.
We'll provide a 40% discount on all of our services for the first two months of our launch.
Personnel strategy
In your gift basket business plan, you should include a list of required people, along with their qualifications, selection criteria, and average salary. This will eventually help you choose the finest people who meet both your demands and your budget.
Employees of the company
Angelica intends to hire the following people to assist her in running her business:
1 co-manager to help with business management
3 salespeople to deal with customers and keep the business looking nice. 2 Sales Managers will be in charge of both online and in-store sales. 3 salespeople to deal with customers and keep the business looking nice.
To maintain the company's online presence up to date, one web and app developer is needed.
To keep track of funds, you'll need one accountant.
1 salesman to promote the company
Customer complaints and concerns will be handled by one Client Service Officer.
Three drivers will deliver the orders.
2 General Assistants 1 Receptionist/Call Operator
Plan your finances
To reach your financial goals, just increasing income isn't enough. In fact, even with more sales, if you don't manage your resources and assets efficiently, your company may lose money. Angelica understood the importance of financial planning and sought assistance from a financial specialist before deciding on a strategy. After carefully examining taxes, expenses, and sales income, she devised a financial plan.
Her cash flow data, profit and loss predictions, gross margins tables, and balance sheets may all be found here. If you need help writing a gift basket business plan for your firm, you can get it for free right here. Do you want to start your own gift basket business?