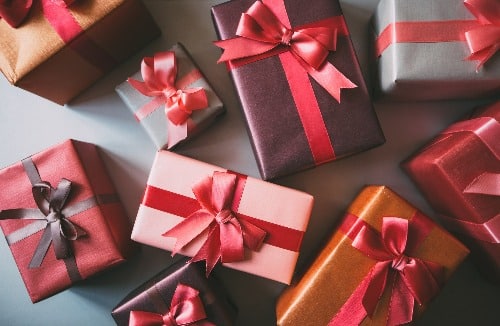 Do you want to open your own gift shop?
Is it difficult for you to choose the perfect gift for your family that is also suitable for the occasion? It's also a tedious and unpleasant component of other people's life, which is where the gift shop business began. You may make life easy for the folks in your community if you know how to open a gift store. If you open a gift shop, you'll be running a profitable business while interacting with people of all ages.
If you feel you are well-suited for the kind of business, don't spend any time in getting started. To help you get started, we've given an example gift store business plan for a firm named 'Gift Galore.'
The Company
Meryl Walters will own Gift Galore, which will be located in Las Vegas. It will specialize in sending a broad selection of presents, from inexpensive gifts for adults and the elderly to exciting gifts for children.
Management
Gift Galore will not only operate via its store, but will also take online orders and deliver gifts to clients' homes. As a consequence, we'll have salesmen, site engineers, gift delivery drivers, and a general co-manager on our management team. Use the free gift shop business plan template that we have provided to discover more about how to start a gift shop business.
Customers
Customers of all ages, whether natives or tourists to Las Vegas, will be welcomed. Later in our souvenir shop business plan, we'll look through customer segments in more detail.
The Company's Objective
By the conclusion of the first year, we want to be the best and most popular firm of our kind in all of Las Vegas, with a monthly profit margin of $10,000.
Owner of a business
Meryl Walters will be in charge of Gift Galore. Meryl graduated from the University of Nevada with a bachelor's degree in sociology. For the last eight years, she has worked as a management counselor.
Why is the company being established?
People and culture pique Meryl's curiosity. After eight years as a management counselor, she wanted to try something new and exciting. She's launching a gift shop after researching businesses that will allow her to engage with people directly.
How will the company get started?
You must first create a gift shop business plan before beginning a firm. Running a gift shop will be straightforward since you will be able to focus your company after drafting your business strategy. If you don't know much about creating a comprehensive gift shop business plan, you may receive help here.
A building will be leased and converted into a magnificent and well-lit shop to make the entrance more appealing. We'll gather a wide range of things, including gifts, greeting cards, hats and handbags, handmade collections, and other stuff. Meryl will hire salesmen, web developers, and transportation staff, among other positions, as described later.
Products
We'll provide our services both in person and on our website. This is the spot to come if you're looking for an online gift shop business plan. The following products will be provided by us:
We'll have a huge assortment of usual gifts, such as stuffed animals, chocolates, toys, and greeting cards.
There will be beautiful handmade artworks, baskets, small and large décor pieces, picture frames, attractive and aromatic candles, and other products for sale.
Specialty Items: We'll have a supply of more expensive gifts like jewelry sets, books, gadgets, gift bags, and so on on hand.
Gift sweaters, T-shirts, jackets, trousers, and personalized shirts will be available for men and women.
Our store will sell handbags, wrist watches, hats and caps, hair accessories, keychains, perfumes, and other products.
Analysis of the Gift Shop Industry's Marketing
You'll need to develop a marketing plan for your gift basket firm once you've decided what you'll offer in your shop. Knowing how to start a souvenir business isn't enough to run a prosperous business. In order to survive and achieve more than your competitors, you must develop an acceptable gift marketing strategy after evaluating industry trends and target clientele.
Market Developments
Gift shop businesses have a lengthy history and have had many ups and downs. According to IBISWorld, there are currently over 61 thousand gift shop businesses in the United States, with annual sales of $17 billion. In the United States, the industry employs more than 187 thousand people. Despite recent data showing a negative growth rate overall, we intend to achieve our goals due to our unparalleled competitive advantages.
Segmentation of the Market
Among our customers, we have people of all ages. To better understand our customers' demands, Gift Galore has divided them into three groups:
Youngsters and Teens: The bulk of our target clientele will be children, particularly college-aged girls and boys who give their classmates little, reasonably priced gifts. We'll offer affordable things so customers may fulfill their desire to give presents without breaking the bank.
The second category consists of older people, both men and women, who give little gifts to their spouses, friends, and colleagues. For this group, we'll offer a huge assortment of gift items, so they won't have to travel to many places to get what they want.
Young and Adults: The third category consists of young and adult individuals who are expected to purchase mostly specialty or low-cost gifts. They can afford to give gifts since their incomes allow them to do so.
Business Objective
We intend to achieve the following objectives during the next three years:
We expect a net profit margin of $10k per month at the end of the first year, $15k per month by the end of the second year, and $25k per month by the end of the third year.
The startup's early expenses must be matched with produced revenues within six months of its launch.
Pricing of Products
In order to accomplish our corporate objectives while attracting and retaining new customers, we chose to price our products in the same ranges as our competitors.
Strategy
After starting a gift shop company, you'll need to design an effective business plan to notify your customers about the items you've acquired for them. Before you establish a gift shop business, figure out how to let people know about your best qualities.
Analysis of Competitors
We established a variety of competitive advantages to get an advantage over our competitors, the most essential of which is our online delivery method. We are the only ones among our competitors that provide online purchasing. If our customers pay online, they may purchase products online and have them delivered to their house within 12 hours. Second, we want to make our entrance so distinctive and enticing that everyone will be curious about what's within. Finally, we will give excellent customer service by advising our customers on the appropriate gift for the occasion and ensuring that they get more from us than they expected.
Strategy for Selling
To market its services, Gift Galore will use the following strategies:
To reach a wider audience, we'll undertake a social media campaign.
We will provide a 25% discount on home delivery services for the first two weeks.
We'll use eye-catching billboards and banners to market ourselves.
Forecasted Sales
Because of the high quality of our services and excellent customer service, we expect our revenues to grow by years. Our experts predicted the following sales on a yearly basis, as shown in the column charts.
Personal Strategy
You may establish a gift shop with little or no staff if you're starting out on a smaller scale. Meryl intends to expand her shop and has opted to provide online services as well, requiring the employment of more staff to guarantee the smooth functioning of her business.
Employees of the company
Meryl will be the General Manager, and she will first hire the following people:
1 assistant manager to help with shop management
To keep track of funds, you'll need one accountant.
Marketing and new business development are handled by two sales executives.
2 decorators for the store's inside and outside
4 drivers to carry and deliver the equipment to the clients' residences
1 Customer Service Specialist
There will be six salesmen on hand to serve customers.
Two IT professionals will be in charge of the company's website, internet infrastructure, and financial operations.
1 person to work at the front desk as a receptionist
just one security guard
Plan your finances
The question of how much it costs to operate a gift store comes when you make the choice to open one. This company, on the other hand, does not need a large sum of money. You'll just have to spend for products for your store's business plan, advertising, and employee salary. You may simply balance these costs with produced income if you plan and market your company appropriately. All of Gift Galore's financial information is included in this sample gift shop business plan pdf. This material may help anybody who wants to understand how to open a gift shop and run it efficiently while reaching all of their goals.