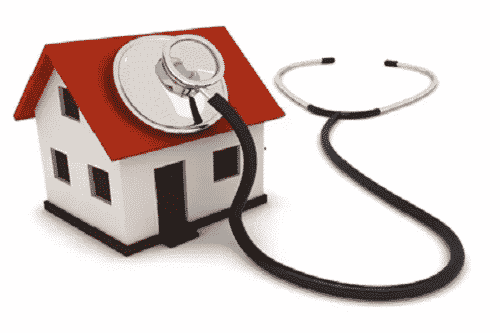 The COVID-19 pandemic, according to the World Health Organization (WHO), is still a problem, with more than 81 million illnesses and 1.7 million deaths worldwide as of December 2020. It is anticipated that it will have a long-term impact on home healthcare supplies.
COVID-19's persistence has increased demand for at-home healthcare and remote monitoring devices in several countries, exacerbating the present load.
On the other hand, manufacturers, healthcare providers, and regulators are collaborating to develop and implement cost-effective programs to track and monitor a variety of chronic disorders, as well as patient management solutions to encourage patients to use home healthcare products on a large scale.
Technology integration has led in the creation of networked homecare equipment. These gadgets utilize the Internet to collect, store, analyze, and share healthcare data with other devices such as smartphones, smart hubs, and laptops. The Internet of Medical Things (IoMT) is a phrase used to describe the connectivity of homecare devices, which links a range of medical equipment and applications to an information technology (IT) system.
The global home healthcare business earned $130.18 billion in sales in 2019 and is predicted to reach $214.98 billion by 2025, according to BIS Research's market intelligence.
Advancements in wearable technology for monitoring novel vital signs, the rise of the Internet of Medical Things (IoMT), the evolution of remote monitoring solutions for treating patients in an economical and efficient manner, and the launch of products for a wide range of applications are some of the major factors driving the growth of the home healthcare market in the coming years.
Factors Influencing the Home Healthcare Market
A variety of factors influence the global home healthcare industry, both those that will help it grow and those that will impede it.
Increased acceptance of mHealth, developments in wearable technology, remote monitoring allowing anything-as-a-service, linked devices producing a paradigm change in the MedTech environment, and a surge in the number of regional startups are all factors driving the market's growth.
Healthcare consumerism is the practice of managing one's own health utilizing commercially available tools. As a consequence of the rapid increase in healthcare consumerism, the primary care treatment environment is changing, and healthcare consumerism is predicted to expand drastically from 2020 onward.
Increased patient out-of-pocket expenditures and high-deductible health insurance are fueling the growth of healthcare consumerism. In addition, the COVID-19 epidemic has boosted demand for at-home healthcare and remote monitoring devices.
The rising use of mHealth is another important factor driving the global home healthcare business forward. mHealth is a subset of telehealth in which the user uses cell phone applications and other smartphone capabilities to obtain or analyze health information, adherence reminders, and lifestyle monitoring. A variety of factors impact mHealth use, including age, technology knowledge, health literacy, and family income.
Market Challenges
Aside from the factors that are propelling the industry ahead, there are a number of factors that are stifling it. Insurance coverage for home healthcare services is lacking, as are patient preferences and discrimination, as well as a lack of clearly-defined legislation.
Home healthcare services expanded at a steady rate between 2015 and 2019, and the services have become more organized and trustworthy. On the other hand, insurance coverage has been unable to keep up.
Despite the benefits to insurers, there is a scarcity of home healthcare insurance coverage, especially in emerging economies. The inability to provide healthcare services at home is mostly owing to the inherent challenges of doing so. Home healthcare must integrate well with the evolving business models of care providers in order to attract more insurance companies.
Furthermore, since the concept is new, it needs some acceptance, especially among poorer nations. This is due to patient expectations, such as receiving treatment in a professional hospital atmosphere and preferring conventional healthcare procedures.
The lack of defined criteria for the quality of healthcare given is one of the major roadblocks to the market's growth. Non-diagnostic devices, for example, are not regulated, resulting in a low level of preference among healthcare providers.
Global Home Healthcare Market Segmentation
Segmentation by Product
The home healthcare sector includes monitoring devices, health maintenance and promotion equipment, diagnostic instruments, IT and software, and services (including SaaS). These large product categories include a wide range of commodities. Monitoring equipment includes vital sign monitoring devices, weight monitoring devices, ECG devices, glucose monitoring devices, oxygen monitoring devices, and sleep monitoring devices.
Health maintenance and promotion devices include dental connected devices, acoustic and earbuds, location tracker devices, connection hub devices, mental health promotion devices, elderly assistance devices, nutrition management devices, air quality and humidification devices, pain management devices, and other devices.
The monitoring devices industry is expected to increase at the quickest pace between 2020 and 2025, according to projections. In 2019, the services category accounted for 71.39 percent of total market revenue, which was the highest among categories.
Segmentation by region
The global market for home healthcare is quite tiny. A considerable number of countries, on the other hand, have home healthcare systems in place. These countries include the United States, China, India, Brazil, Japan, South Korea, the Nordic states, the EU5 countries, and the rest of the world.
In 2019, the United States generated the greatest income of any country, and this trend is expected to continue in the projected period 2020-2025. Second and third place went to the Rest of the World, EU5, China, and Japan, respectively. Despite the fact that India's income contribution was little, the nation is expected to grow at the fastest rate from 2020 to 2025.
Major Players in the Global Home Healthcare Market
Apple Inc.
Fitbit, Inc.
Huami Corporation
Omron Corporation
Sonova Holding AG
Alphabet Inc. (parent company of Google, LLC)
Garmin Ltd.
Huawei Technologies Co., Ltd.
ResMed
Withings
Demant (parent company of Oticon)
HK Smartmv Limited (Mobvoi)
Koninklijke Philips N.V.
Samsung Electronics Co., Ltd
Xiaomi Corporation
Academic and Research Institutions Snapshot
Aristotle University of Thessaloniki
University of Pittsburgh
University of Utah College of Pharmacy
University of Florida
Italian Institute of Telemedicine
McMaster University
University of California Irvine
Keio University School of Medicine
Nanjing University of Chinese Medicine
The University of Melbourne
Start-Up Snapshot
Agatsa Software Pvt Ltd.
Hangzhou Bangtang Network Technology Co., Ltd. (Bongmi)
Lumen
VivaLink, Inc.
FitTrack
Kallows Engineering India Pvt. Ltd.
Nutromics
Kinsa, Inc.
Qardio, Inc.
Global Home Healthcare Market Research Report
For more information, go to MarketResearch.com and get a free copy of BIS Research's industry research, which contains key market insights. This comprehensive analysis was built using data from a number of primary and secondary sources, as well as analytical tools to develop forecast and prediction models.
Information from the publisher: BIS Research is a market intelligence, research, and consulting organization specialized in disruptive technology developments. The company's personnel consist of industry veterans, experts, and analysts from consulting, investment banking, government, and academia.