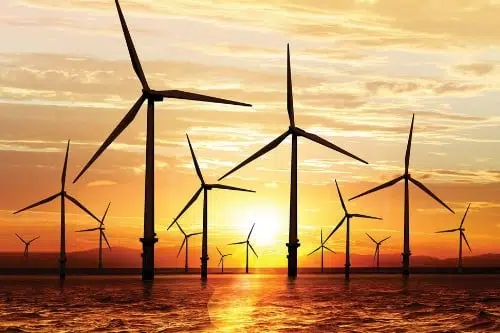 It is vital to concentrate all of your efforts on environmental preservation in a world where environmental sustainability has become a crucial issue. This rule applies to both individuals and corporations. Until recently, the focus has always been on achieving the sales goal and making money. However, the worry is now universal. Extreme weather, recurring weather disruptions in many parts of the world, and natural disasters are only a few of the factors that can no longer be ignored.
Environmental protection plans are no longer optional for businesses; in fact, they are now compulsory. In an environment that is not environmentally stable, businesses find it difficult to prosper. It has a substantial influence on businesses. As a consequence, IT businesses are changing. And if you haven't seen a tech firm that combines environmental protection ideas, there's a possibility you might use this notion to start your own company.
While many tech businesses claim to make smart products, the reality is that they do it at the price of the environment. A technology-based undertaking, in general, necessitates the usage of different metals, such as lead, mercury, and so on. These types of materials are used in the production of high-tech items. As a result, the repercussions are far-reaching. These high-tech goods produce e-waste, which creates a harmful environment for the community.
Green technology users are more likely to save money, resulting in increased earnings. If a company is devoted to environmental conservation, its market uniqueness does not seem to be a concern. Companies are increasingly exploring ways to recycle e-waste generated during the manufacture of digital objects. This is where Skyrocketbpo IT knowledge can help you come up with creative solutions. You might also start a tech firm based on e-waste recycling.
If you are confused about where, to begin with, your idea, Skyrocketbpo is devoted to providing you with thorough green-tech consulting business plans and samples. We believe that incorporating sustainable environmental practices into a company's performance is vital. Green building company ideas and examples excite us because they may help you not only generate money but also give back to the community.
Before starting your digital organization, think about how you might include environmental safeguards. In the creation of high-tech objects, alternative raw materials must be utilized. Skyrocketbpo's tech specialists will help you in discovering alternative raw materials that might be utilized to produce tech products that are not harmful in the long run.
Why do greentech companies exist?
More resources and raw materials are used in the manufacture of electronic objects as the globe grows more industrialized. Climate change is becoming more evident and concerning than it has previously been. Because these technologies are manufactured on a huge scale, resulting in a substantial amount of waste, it is vital to include environmental sustainability practices into your Greentech organization.
Its significance is magnified fourfold when it comes to Greentech companies. The phrases "sustainability" and "environment" are used interchangeably in Green Technology enterprises. The quantity of e-waste produced has increased substantially in recent years, necessitating the employment of innovative solutions to meet growing environmental concerns. Such activities help us comprehend environmental issues and, in many instances, provide solutions.
For several reasons, you may be afraid to start a Greentech company. You may have even sketched a sample and are looking forward to your initial steps into this field. Let us help you with the following areas of your green construction business plan:
Threats to the environment that might arise include:
Given escalating levels of pollution and natural resource scarcity, it is becoming more necessary to address such challenges as soon as possible. It's no longer a minor concern. Individuals, corporations, and government officials must all be concerned about the hazards to the environment. The green agenda of every stakeholder must be at the top of their priority list.
A flourishing business:
The Greentech industry has seen a major transition in the last decade. It is expected to grow at a spectacular pace in the next years. The overall worth of this market is in the billions of dollars, signaling a great opportunity for prospective ecopreneurs. This is a fantastic opportunity for anybody looking to start a Greentech company right now. Because most newbies are inexperienced with the concept, they can start with a green consulting business plan. You can never go wrong with green technology consulting services since building a green consulting company plan is a skill that only a few individuals possess.
Customer loyalty may be built in a variety of ways.
Going green provides your company an advantage over the competition. Green practices established inside your organization are an excellent way to obtain your clients' trust and confidence. No other company can provide this kind of leverage in such a short period. As a consequence, owning a Greentech firm allows you to build a strong brand image and build customer loyalty. Our business plan template for your Greentech venture will cover a variety of tactics to help you emotionally connect with customers.
A path to take
Carbon-based items are rapidly being phased out owing to the huge damage they cause to the world's environment. In this case, Greentech businesses are a feasible choice. They're terrific cost-cutting solutions for your company. Simply alter the focus of your research to new elements of green products and activities; market niches abound.
How can we assist Greentech companies? / Our Green Technology Business Plan
The first step in building a Greentech business plan template is to do extensive research about the industry. We'll help you figure out how to include environmental sustainability in your products and services. All crucial information will be included in our sample business plan, which was designed by Greentech industry specialists.
Creating a trustworthy image for your greentech company via campaigns:
We'll suggest a few efforts to help you improve your company's ethics. These efforts will send a powerful message to your target audience. Your message would be able to reach tens of thousands of people. We'll also provide ideas for creating engaging messages that appeal to people's emotions. As a consequence, people will get emotionally linked to your Greentech firm. These campaigns might be launched on a range of platforms, such as social media, print media, and other online forums. The most cost-effective alternative, on the other hand, would be to use social media sources. This would result in the development of leads for your Greentech firm based on the size of the target audience that exists on Social Media platforms.
Creating environmentally responsible greentech businesses
We'll have to tread carefully if we want to keep utilizing facilities to make our lives easier; otherwise, we'll run out of resources. A Greentech firm, as the name suggests, is heavily dependent on technology. The network of devices and computers allows us to do the operation more quickly. However, the materials utilized to make such devices vary in terms of how they are made and how they affect the environment. Raw materials, chemicals, and a variety of other synthetic components are all manufactured daily for a. But, where does the trash go? What are the requirements for mass-disposal of materials? These details should be included in any Greentech business plan sample.
As a result, the goods made as a result of scaling such gadgets use a great deal of energy. Cooling data centers – or even small server rooms – takes a lot of time and effort. As a consequence, ecologically responsible practices are becoming more important. Green Technology-based businesses may easily benefit from such factors and promote environmental conservation techniques. Our Green Technology experts can easily aid ecopreneurs by offering a variety of strategies for making the implementation of such practices as easy as possible. The Greentech business example will show you how to utilize rubbish practically.
Making a powerful pitch
Every commercial endeavor necessitates the development of a solid pitch. It's a quick rundown of all the important information about your business. A firm that specializes in green technology can create a proposal that will gain credibility with the target audience. People will have an immediate favorable opinion of your firm once they learn that it is concerned about the environment rather than just profit. As a consequence, putting up a captivating presentation for a Green Technology firm is crucial. Our Greentech specialists can ensure that you get the most out of this feature by creating an engaging presentation for your Green Technology firm. Our green technology consultants will create a plan that will assist you in establishing a favorable image in your target market. It will also help with investor recruiting.
Developing a successful operational plan
No firm can prosper without a detailed and well-defined operating strategy. If you don't know how to operationalize your company's aim, simply planning won't help you achieve anything. Green-tech business advisors from Skyrocketbpo assist you in building results-oriented operational strategies that are easy to execute. Because they are market competitive, cost-effective, and goal-oriented, those strategies will help you stand out in the IT industry.
Ideas and techniques for green technology-based goods include:
As public awareness of environmental degradation rises, green technology-based firms are in high demand. This allows an ecopreneur to create commodities or Green Technology-based business ideas that solve the problem on all levels. The need of the hour is to put your planet's interests ahead of your own. If one could blend their entrepreneurial tendencies with environmental responsibility, that would be perfect.
Our Green Technology specialists have done an excellent job of coming up with ideas and items for you to consider. The research is unusual in that it incorporates Green Technology-based product proposals. The key to success in this field is to base your products on concepts that aren't only about making money but also about adding value to our surroundings. You can always take steps like using renewable energy, decreasing packaging waste, boosting the use of recycled plastics, and avoiding the use of plastic bags and paper cups, for example. The advice of our Greentech specialists is gradually becoming engrained in the Greentech sector. They are investing billions of dollars in research initiatives to have a better understanding of how to save the globe.
Some of these ideas are disruptive, while others, like turning green with your present company, are revolutionary. It is not always required to incorporate some of the transformational notions to keep your present firm afloat; it also does not have to be something completely new. Now all you have to do is figure out how to combine your current business into your new enterprise. This is also being looked after by our Greentech specialist. They possess all of the essential knowledge and abilities to assess your present business operations. They mix it with green technology principles to make it more sustainable.
Assistance with financial matters:
Developing a company plan based on the Green Technology niche is appealing, particularly given the industry's high revenue potential. However, unless you have a solid grasp of the company's financial strategy, it will be useless. Because potential investors want to see a return from the company, a good financial strategy might help you gain their faith.
To get you started, our Greentech consultant will provide you with a sample financial plan. The early phases of a business seem to be challenging, and managing your cash requires a strategy so that you can be prudent with your resources. You can't risk all of your money in the early phases of your Greentech firm, so it's ideal to have a financial plan in place if you're just getting started. They examine all of the facts and statistics about the full expenditure to give you a cost-revenue analysis. This will aid you in deciding the direction in which you want your Green Technology company to go to earn revenue.
Greentech Industry Strategic Assessment:
It is necessary to do a strategic assessment of the whole industry before establishing any business. Your Green Technology company's value chain, competence analysis, SWOT analysis, Portfolio, and PEST analysis are all conducted by Skyrocketbpo specialists. A complete strategic audit of a corporation will cover all of this. They can help you build a corporate standard right away. It would be very helpful in analyzing the current situation, calculating the business's strength, and preparing for a Greentech company's future. You may determine your company's market position with the help of a complete strategic audit.
In the field of Greentech, if you work in the right direction and the right method, you will succeed. This is where we come into play. For green technology consultancy, please contact us so that we can help you in establishing the finest green technology business plan possible.