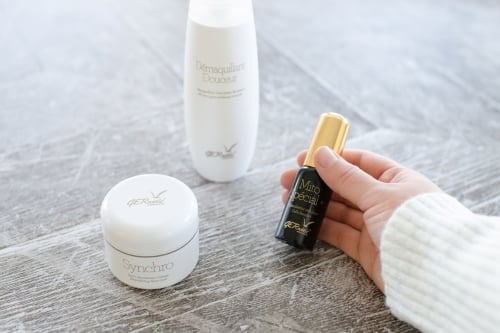 Do you want to know how to establish a skincare brand without any money?
Even if you're on a tight budget, skincare is one of the most profitable industries in which to start a company. The reason for this is that you can produce a wide variety of skincare products at home. It is also conceivable to collaborate with small skincare producers since their products are quite inexpensive to produce.
The bad news is that
It's still one of the most competitive categories in all of e-commerce, despite recent improvements. As a result, you must use caution in your decision-making. It's not enough to merely put something up and hope it sells. This is one of the reasons why it is one of the greatest home business ideas for couples, since having two co-founders will normally make things simpler for everyone.
Let's talk about how to go about doing this…
What is the approximate cost of launching a skincare line?
Generally speaking, there are two methods for estimating the cost of launching a skincare line.
The first method, which is used by the majority of individuals, is private labeling or bespoke production. This is the process through which you hire a manufacturer to create a product for you. As a result, you must contend with not just their profit margin, but also their lead times and minimum quantities. All of these factors have a direct impact on the final amount of money you will have to spend.
Having said that, since many skincare products are inexpensive to create, you have the flexibility to collaborate with both small and major manufacturers. It goes without saying that this results in a broad variety of expenses. The question is, how much does it really cost to launch a skincare line?
If you're dealing with a small manufacturer, I'd recommend setting aside around $5,000.
If you're dealing with a major manufacturer, I'd spend between $15,000 and $25,000 for your project.
The fact remains that price may be found that is both above and below those ranges. It's also crucial to consider any potential marketing, third-party logistics, and fixed expenditures.
However, if you're serious about learning how to start a skincare line with no money, none of the suggestions above will be useful to you. Fortunately, skincare is one of the few areas in which you may purchase the raw components and create your own products by hand from scratch. By taking this method, you won't have to worry about adding a profit to each item, and you won't have to deal with high minimum orders.
Obviously, it would cost some money, but in comparison to working with a factory, it is almost nothing.
If you opt to produce your own skincare products, I recommend setting aside $300-$500 in your budget.
How to Launch a Skincare Line From the Comfort of Your Own Home
Making your own skincare products at home is the most cost-effective way to learn how to establish a skincare line on a shoestring budget.
The first step is to pick what you're going to cook.
Some skincare products are difficult to produce, but you can make some by following the steps below. Lip balm, emulsions, and scrubs are just a few of the products you may create. You may also produce household products such as soap, shampoo, and deodorant. If you want to learn how to produce these things, there are lots of instructions available online.
The second stage is to get the materials necessary to construct them.
Most guides on how to produce certain skincare products will provide you with a list of components that you will need to purchase. For the most part, you will be able to purchase these items at a discount from their retail costs. For example, you may visit Bramble Berry to get essential oils, scents, additives, and other products, among other things.
The third phase involves the actual production of the items.
This is going to be the most time-consuming and, at times, frustrating step of the process. However, I guarantee you the more you do it, the simpler it will get. Furthermore, it will provide you with the opportunity to create the best product on the market without having to pay thousands of dollars in manufacturing fees.
The packing process is the fourth phase.
. Many wholesalers that provide ingredients for skincare products may also supply the container you want. Check with your local distributor. If all else fails, you can't go wrong with Google's search engine results.
Last but not least, you should look into getting insurance.
Because skin care products have the potential to produce adverse physical responses, it's a smart idea to get some kind of insurance to keep yourself protected. It is feasible to begin without insurance; nevertheless, you should be aware that the more products you sell, the greater the likelihood that someone may have a negative reaction to your product.
The Skincare Business Plan with Absolutely No Money
If you don't have any money, there's no way to learn how to establish a skincare brand. It's just not doable. In order to start your firm with as little money as possible, there is a technique to reduce your out-of-pocket expenditures as much as possible. Everything boils down to the sequence of events.
You've already begun working on the first phase of the project, which involves creating your own skincare products at home. The second part of the task is to reduce the cost of promoting your items. There are other approaches to doing the latter, but these are the ones I advocate.
Make your first product a starting point.
Consider the following scenario: you would want to have 100 units of lip balm at the conclusion of this stage.
Second, you want to attract a large number of people.
This is, without a doubt, the most significant phase in the development of this company strategy. Establishing your own skincare-related media firm on platforms like YouTube, Instagram, TikTok, Snapchat, or even via traditional fashion blogging is the most effective strategy to cut marketing expenditures. Given that you're the one who's generating free content and that you're depending on organic traffic, you may amass a big following of individuals who are ready to purchase without spending a dime on marketing.
Third, you want to make a profit on your skincare products by selling them ahead of time.
Given that you're attempting to learn how to establish a skincare line on a shoestring budget, you'll have to rely on the money you get from customers to finance your inventory. Having established a small but dedicated following, the next step is to integrate your Shopify shop with any app that enables consumers to pre-order your goods. Keep your fundraising objective to simply cover the first 100+ units of your business.
Fourth, you'll want to use any additional inventory to generate publicity and influencers.
One of the most advantageous aspects of tangible items is that they may be utilized for self-promotional purposes. To have your product covered or reviewed, all you have to do is discover the reporters and influencers who are currently writing about skincare products like yours and approach them with your request. Send these items to them in ultra-premium packaging to get the greatest outcomes. That, however, is entirely optional!
Last but not least, send emails. There are a lot of them.
If you follow the steps outlined above, you will have a proven product as well as a large amount of revenue traffic from new customers. The next best strategy to earn money without spending any further money on marketing is to contact your new clients and persuade them to purchase other things from you. So sign up for a Klaviyo account and begin creating flows and campaigns to boost the lifetime value of each individual.
After all of this, you may broaden your wellness marketing efforts to include channels such as Amazon.com.
The Best Way to Locate a Skincare Line Manufacturer
Even while the top skincare companies will make every effort to maintain production in-house, this is not always practical. After accumulating a little nest fund from your sales and generating the traffic necessary to sell additional merchandise, it's worthwhile to seek for a manufacturer to assist you in growing your business even further.
Fortunately, this process is straightforward.
Essentially, all you have to do is go to Google and begin putting in terms connected to manufacturing. To give you an example, if you're selling lip balm, I'd key in "lip balm manufacturer" or "lip balm private label" into the search engine.
You're going to wind up with a slew of searches on your hands.
Following that, it is your responsibility to go through each and every manufacturer that shows in your search, rapidly qualify them by checking out what they produce and then individually contact each and every company. In an ideal situation, you would call them. However, if you are unable to do so, email would suffice.
You should inquire about pricing, minimums, and lead times.
Make sure to provide them with as much information as possible in order to get the best outcomes. It is also possible that you may have to ask the same questions in different ways in order to receive straight responses from them.
Once you've located someone that meets your requirements, make the decision to employ them!
After months of waiting, this is typically the most irritating stage, particularly when manufacturers offer you answers you don't want to hear after lengthy lengths of time. But hold on to your sanity!