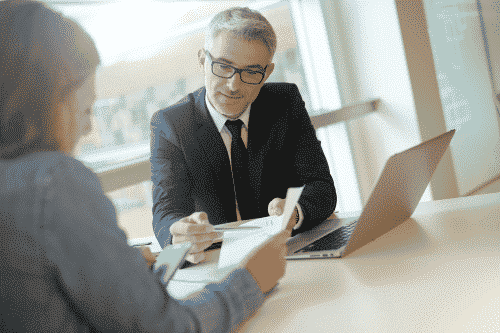 Is It Possible To Get A Start-up Business Loan If You Have Bad Credit?
Small company loans may be difficult to get if you have poor credit. It's much more difficult if you're a startup that's just getting started.
Unfortunately, beginning company loans and business loans with no credit check are difficult to come by. A credit check is required by most business lenders. And just a few lenders are prepared to lend to businesses that have been in operation for less than three months.
However, there are a few business loan solutions that may be able to assist you in obtaining the funds you need, including:
Fund box
Working Capital at PayPal
Business Loans from American Express
Credit Cards for Businesses
Microloans
You may also look at other options for funding, such as:
Friends and Family Grants for Small Businesses Crowdfunding
No credit check or bad credit start-up business loans are available.
There are a few alternatives for start-up funding that do not need a credit check. Here are some things to think about if you're starting a new company and don't currently have a good credit score.
Fundbox
Fundbox is one of just a few alternative lenders that will finance invoices without a credit check till you know your credit limit and costs.
Fundbox provides invoice-collateralized lines of credit ranging from $1,000 to $100,000, with rates beginning at 4.66 percent of the draw amount.
At least two months of invoicing history is required, as well as $100,000 in yearly sales.
In general, invoice financing may be an excellent choice for poor credit company owners. Because invoices are used as security, lenders are less concerned with the borrowers' personal or company credit ratings.
Working Capital at PayPal
To qualify for PayPal Working Capital, you don't need a credit check or a credit history. They instead examine your PayPal sales history.
Before you may apply, you must have had a PayPal Premier of Business account for at least 90 days. Your credit score has little bearing on your eligibility, which is primarily determined by the quantity of PayPal sales and transactions you generate. To qualify, you must have at least $15,000 in yearly PayPal sales (PayPal Business) or $20,000 in annual PayPal sales (PayPal Premier).
With PayPal Working Capital, you may apply to borrow up to 30% of your previous 12 months' PayPal sales, with a maximum loan amount of $97,000 for your first loan and $125,000 for future loans. PayPal deducts a certain percentage from your PayPal account to repay the loan.
Business Loans from American Express
American Express cardholders may be eligible for up to $75,000 in collateral-free borrowing. American Express business loans have fixed interest rates ranging from 6.98 percent to 19.97 percent, with periods of six, twelve, twenty-four, or thirty-six months.
If you satisfy American Express's eligibility criteria, you may be pre-approved for money without a hard credit draw, but you must be a card member and must be pre-qualified by Amex.
Microloans
If you're a startup, you may be eligible for a microloan regardless of your credit score.
Many of these lenders are organizations that aim to assist historically disadvantaged populations and improve struggling communities, not for their own financial gain. Micro lenders, on the whole, will not need you to show creditworthiness.
Credit Cards for Businesses
Many individuals, particularly those with poor credit, ignore business credit cards as a potential company financing alternative. Business credit cards, on the other hand, are excellent for new companies since business credit card issuers will base their approval on an applicant's personal credit score rather than a company's credentials. A business credit card may be a suitable choice for you if you have fair or good credit.
There are also business credit cards for those with poor credit, but most of these are secured credit cards or prepaid debit cards.
Alternatives to Credit Checks for Small Business Start-up Funding
Lenders take the riskiest gamble when it comes to new company initiatives. After all, you don't have a track record to show that your company can operate smoothly, and you don't have a business credit score to show that you're financially responsible. How can a lender be sure you'll pay back the money you owe them?
Alternative types of funding may be available for small company starting loans with no collateral or credit check, as well as for business owners with poor credit.
Crowdfunding
For businesses seeking to launch a new product or service, crowdfunding has become a popular alternative. It allows you to pool the resources of friends, family, clients, and individual investors to obtain the funds you need to launch your company.
Indiegogo, Kickstarter, and GoFundMe make it simple to run an online campaign and communicate with prospective supporters through email and social media. There's also the additional advantage of getting input from the general public to validate and improve your company idea.
Grants for Small Businesses
Small company grants are particularly appealing since, unlike small business loans, you don't have to worry about repaying them.
All you have to do now is qualify, which may be difficult.
Grants from the federal, state, and municipal governments are available to assist small companies get started and grow. The catch is that they are usually reserved for government-identified businesses and purposes, such as scientific or medical research or environmental conservation initiatives.
Family and friends
If your relatives and friends believe in you and your firm and are prepared to put money into its future, they may be a valuable resource.
But be cautious. Accepting money from friends or relatives automatically puts them in jeopardy. Ascertain that they are completely aware of the dangers and that they understand what you intend to do with their loan or gift.