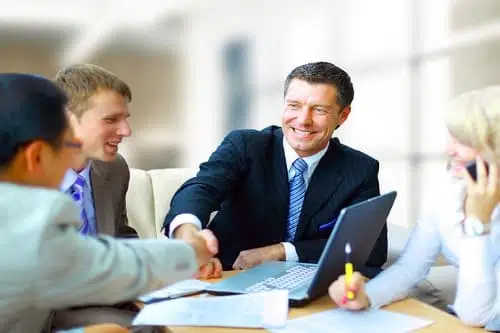 Do you want to know how to establish a fitness apparel line?
It's a good thing since it's going to blow up. Because younger generations are increasingly concerned about their health, the whole health and wellness business is rising at a fast pace. As a result, the fitness wear industry is expected to increase at a quicker rate than the majority of other categories. It's also becoming increasingly popular with "fitness demographics," making it an excellent small business opportunity for veterans and first responders.
The secret is to make sure you're ahead of the curve.
That's why, in this tutorial, we'll walk you through a "minimalist" business plan that will get you from 0 to 1 in the quickest, most basic way possible.
Let's get this party started…
What Does It Take To Launch A Fitness Clothing Line?
It's never easy to calculate the precise cost of beginning a fitness apparel brand. This is due to the fact that there are several factors that might drastically alter the final cost.
The first consideration is the cost per unit.
In the fitness industry, a shirt may be sold for anywhere from $10 to $100. Naturally, the higher you go, the more it costs to produce. This is due to the fact that more costly materials result in a more expensive shirt. This is referred to as cost per unit.
The second category is minimums.
Even though the cost per unit of the 1,000 shirts is substantially cheaper, it costs a lot more to start a fitness apparel line if you have to purchase 1,000 shirts to get started than if you just have to buy 10 shirts. The "minimum" is the number of items you must purchase to get started, and it is mostly determined by the manufacturer you deal with.
These two elements will determine the cost of launching a fitness clothing business.
With that in mind, I'd set aside $10,000 to $25,000 to launch a fitness apparel brand.
It's feasible, to begin with, a smaller budget. For just $4,000, I've launched one. However, you'll need at least a little profit margin to be able to reinvest in larger quantities. Otherwise, you'll go from beginning a fitness apparel brand to shutting it down in a hurry.
Build a fitness clothing line business plan
Fitness is one of the world's most competitive fields. When you add in the high return rates and low margins on apparel in general, you've got a company that has a far better chance of thriving if you create an audience first.
This implies creating continuous content for at least 6 months before launching your brand on a blog, YouTube channel, TikTok, or another platform. As an example, let's assume you're releasing new Crossfit shorts. Starting a Crossfit-themed TikTok might be an excellent idea so that after 6 months you have a group of individuals who are likely to purchase your shorts.
The same is true for any fitness wear category you're considering developing.
You won't have to spend money on marketing to acquire your first sales if you establish this following of fitness enthusiasts before you begin. This results in much greater margins, which you can then utilize to purchase larger batches of goods, resulting in even higher profits when you sell more.
This kind of flywheel is the "secret" to understanding how to create a lucrative fitness apparel brand.
Launching a Fitness Clothing Line Business Plan
Send your audience to an opt-in page one month before your launch that tells them when you debut in return for their email address. This is known as a "hot list" or "pre-launch" list, and it will be your most successful marketing channel.
It's all hands on deck when it's time to launch.
This is when you send several emails to your list, create direct response sales material on whichever social media platform you're using to generate an audience, and announce your launch to your whole network.
As a result, I strongly advise you to follow a three-round method to launch securely.
This implies you should try to sell out your first batch of garments first, then gather data so you can pivot (if needed) before purchasing your second batch. Then relaunch and re-evaluate after your second batch. When you reach the third batch, you may keep your Shopify shop open indefinitely.
This helps you to double-check that you've achieved product-market fit before spending further.
Business Plan for a Fitness Clothing Line: Scale
You'll want to experiment with different marketing channels once you're ready to grow.
Aside from audience acquisition, advertising should be your principal marketing method. This is something that most fitness apparel businesses do with Facebook and Instagram marketing. You may also look at Youtube advertisements, Snapchat advertisements, TikTok advertisements, and even email newsletter sponsorships. In any case, since you can just pump money into it, this will be the most scalable traffic source.
Because fitness apparel lines need a large number of sales to be viable, Amazon is another significant marketing channel. If you can figure out Amazon SEO such that consumers locate your apparel above everyone else's, there's no better place to do it than Amazon. It would be a great triumph even if it just resulted in enough sales to increase your profits.
The final major channel you need to consider is retail. Fitness wear, once again, needs as wide distribution as feasible to be successful. The internet is fantastic, and you can establish a seven-figure company just by concentrating on audience acquisition, advertising, and Amazon. When you're ready, though, consider retail since it's the only channel with consistent acquisition costs.
Related link